Stanley storms back with a vengeance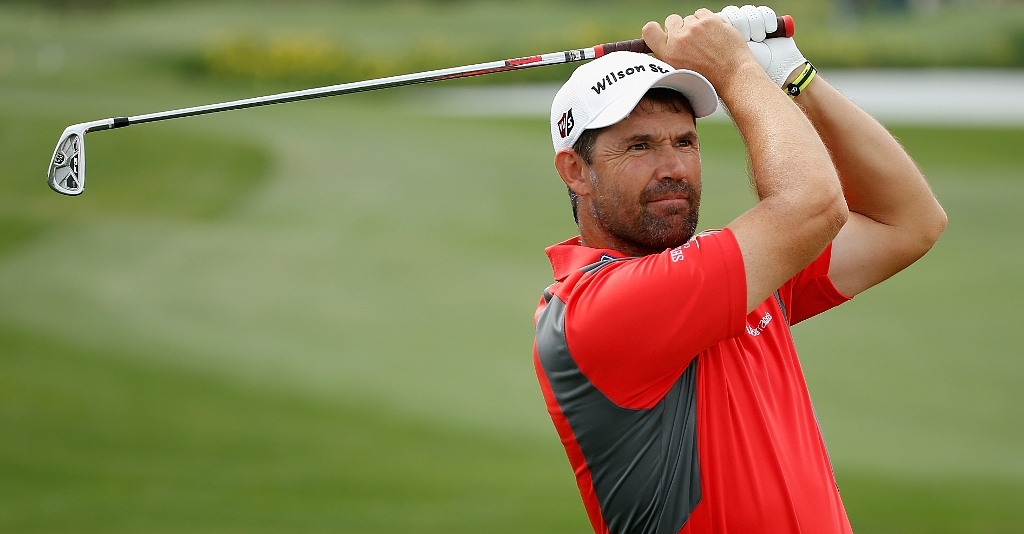 Kyle Stanley has put his implosion last week at Torrey Pines firmly behind him by winning the Phoenix Open.
Kyle Stanley swept last week's implosion at Torrey Pines behind him with a flourish as he stormed back in Sunday's final round at TPC Scottsdale in arid Arizona to win the Waste Management Phoenix Open.
The up-and-coming American took full advantage of a final-round collapse by runaway overnight leader Spencer Levin to come from eight strokes back and edge home by a shot from Ben Crane (66) and by two from the luckless Levin, who stumbled home alone in third place with a closing 75.
DJ Trahan, at 272, was a shot further back in 4th place with Kevin Na, Bubba Watson and Brendan Steele, who raced up the leaderboard with a day's best 64, all tied for 5th on 373 on a top-10 leaderboard that did not included one non-American.
The highest-placed foreigner on Sunday was Trevor Immelman, South Africa's former Masters champion, who finished in a tie for 12th place at 275.
Having lost a play-off after falling apart in the final round last week, Stanley, who seemed to thrive on the massive galleries that always invade TPC Scottsdale, won it this week with a sparkling, final-round, bogey-free, 6-under-par 65 and a 15-under total that left him with mixed feelings – surprised relief at having shrugged away last week's disaster so quickly, the sheer joy of winning his first US PGA Tour title and sympathy for Levin.
"I really feel for him, experiencing that," Stanley told the media afterwards.
"You don't want to wish that upon anybody. He's a very good player, way too good a player to not bounce back or recover."
"I'm not sure I expected to maybe recover this quickly. I think the biggest challenge was seeing if I could put last week behind me. I think I did."
Levin actually extended his lead to seven shots in the morning before he crashed and burned, mixing four bogeys with two birdies and a costly double-bogey at the par-five 15th to wound up with a hugely disappointing 75 and ending up two shots behind Stanley.
"I gave it away, simple as that. If you have a six-shot lead and lose, you give it away," said the 27-year-old Californian whose father Don played on the PGA Tour in the early 1980s.
"I just was looking ahead too much and maybe trying a little too hard..
"But my hat's off to Kyle. He played a great round. He went out and got it.
"I just didn't have it today. The back nine especially I didn't play very well. It just was a tough day for me." said Stanley who had battled to sleep soundly overnight.
Levin, like Stanley, was hunting a maiden PGA Tour title, and had recorded only two bogeys in his first 54 holes at the TPC Scottsdale.
The six-stroke lead he lost with just 18 holes remaining matched the PGA Tour record set by five other players and he accepted full blame for his final-day implosion
The chain-smoking Levin, whose best PGA Tour finish was second place at last year's Mayakoba Golf Classic, tried to take away some positives by looking at Stanley's remarkable turnaround.
"It's pretty awesome after what happened last week to come back and win the very next week," he said. "That shows he's a hell of a player obviously. I guess it shows that you can recover from it.
"I think I will.
"I feel like I am getting better. But it was a weird feeling today. I've never had a lead like that. It's almost like you're kind of wanting the holes to run out real quick.
"Next time I'll just try to maybe stay a little more patient; try to have a little more fun. I just didn't have any fun today. I was trying to rush it to get it over with; that was my mind set." "
TOP 10 LEADERBOARD
269 Kyle Stanley 69 66 69 65
270 Ben Crane 69 67 68 66
271 Spencer Levin 65 63 68 75
272 D.J. Trahan 72 70 64 66
273 Kevin Na 66 73 69 65, Brendan Steele 71 69 69 64, Bubba Watson 66 70 67 70
274 John Rollins 70 70 65 69, Jason Dufner 64 72 68 70, Bo Van Pelt 65 71 71 67, Webb Simpson 65 69 68 72