Stanford top at 'fun' Founders Cup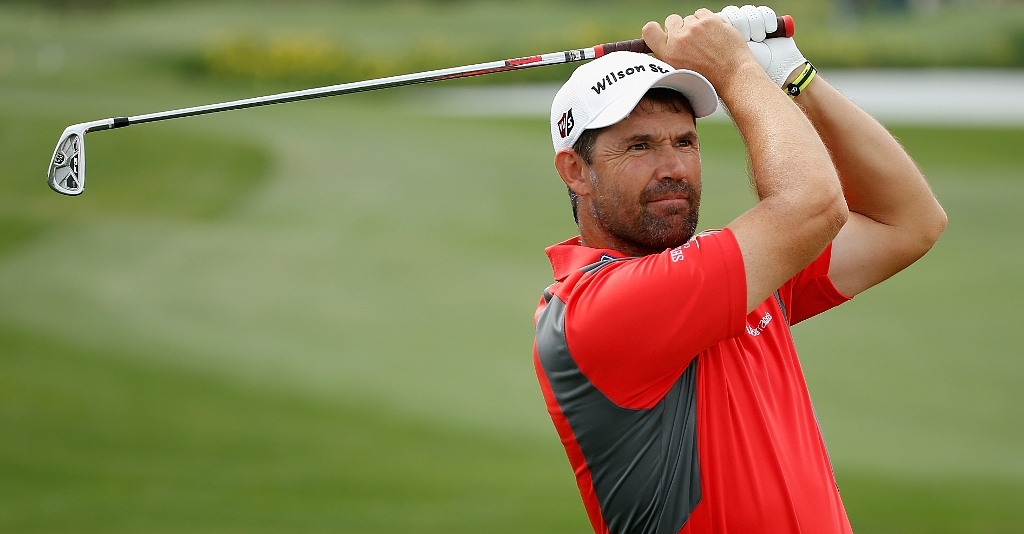 A sparkling 6-under 66 has hoisted US stalwart Angela Stanford into a one-shot lead after Friday's 1st round of the Founders Cup.
A sparkling 6-under 66 has hoisted US stalwart Angela Stanford into a one-shot lead after Friday's opening round of the inaugural RR Donnelley LPGA Founders Cup in Florida.
And this week she is not being driven by prize money.
None of the players are.
World ranking points will be awarded, but all the prize winners will donate this week's earning to charities of their choice in this unique new event on the LPGA Tour,
Stanford, the World No 25, posted six birdies and then matched an unexpected double-bogey with a stunning eagle at Wildfire Golf Club at the JW Marriott Desert Ridge Resort & Spa in Phoenix, Arizona.
Her eagle came at the 9th where she holed out from 142 yards with magnificent eight iron fired out of a fairway bunker
Looking back at her fluctuating form on the 8th and 9th holes, Stanford said: "I'm just not comfortable on that (8th) tee box, and then I hit a bad shot, lost it right and had to drop.
"I actually hit a really good shot off the rocks, but hit my chip just too hard and then missed the putt.
"At the next tee box (the 9th), and same thing, same type of shot. I hit it in the bunker off the tee. And then I got down in the bunker and I, you know, I was like, you know, let's just hit a good shot.
"Let's get back on track. Let's birdie, par, whatever, to get to the back nine, because I really liked the back nine, so I thought just hit a good shot and let's get back on track. And then it went in for eagle!"
Overall Stanford said she had enjoyed a "fun day'.
"I just had fun today," said the 33-year-old, a four-time winner on the LPGA Tour..
"Beautiful day, beautiful golf course."
"I think I have a lot of fans out there. I think that always gets me kind of juiced when you show up and there are a lot of people.
"The fans here are amazing. They love golf, and it's a lot of fun to play in front of them"
Stanford's fellow American Brittany Lincicome and South Korea's Agree Song were a shot off the pace after five-under-par 67s, with Sweden's Sophie Gustafson and 50-year-old American Juli Inkster among a group of six players a further stroke back.
Lincicome also used the word 'fun' in her comment on the round.
Show said: "It was a great round. It's a fun golf course out there. It's a little bit different for my game because normally I'm used to hitting wedges and then kind of spinning them back, and here you have to allow for them to kind of release five or even seven yards. So it's a little bit different, but I knew going into this week that the greens were going to be a little bit firm, so I felt like I handled it and managed it pretty well out there today."
Lincicome, one of the group that supported the move to give all prize money to charity this week, said she was, "playing for The First Tee of St. Pete".
"I'm on the board, and it's just a charity that I've been affiliated with for the last couple years now. We have an annual golf tournament every year in December, and we do a couple of poker tournaments throughout the year. Just trying to raise money for the kids.
"It's a great cause. A lot of families can't afford for their children to play golf, so it just helps fund that and keeps getting kids involved with golf.