ST GEORGES G&CC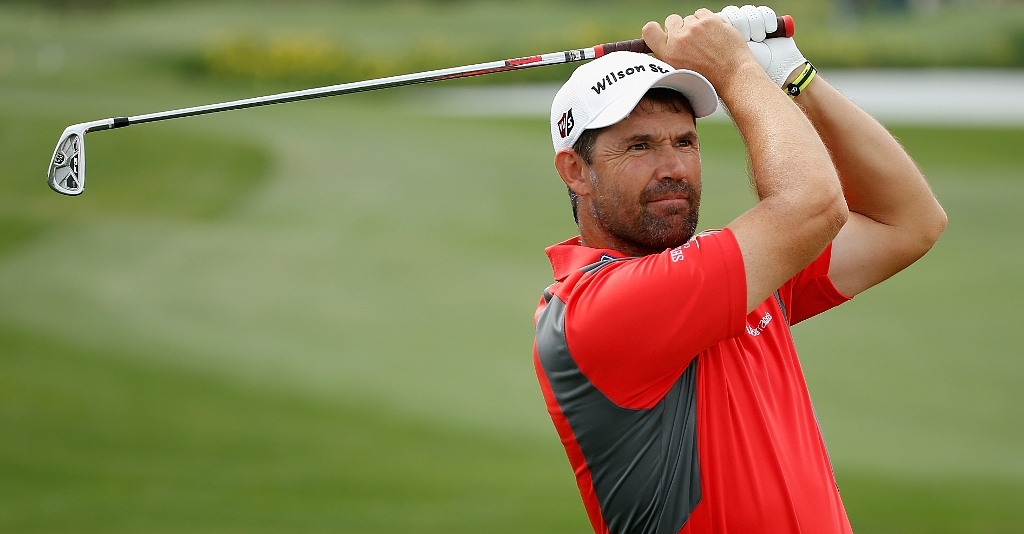 St George's G&CC course, where the 2010 Canadian Open was played, is rated among the World's top 100.
St George's Golf and Country Club, where this week's Canadian Open is to be played is internationally recognized for its championship golf course.
It consistently appears in the top-100 list of the world's best courses and among the top three courses in Canada and has received high praise from leading PGA Tour players for its traditional design, most notably its four outstanding finishing holes..
Renowned as a pure test of golf, the Stanley Thompson parkland masterpiece has hosted many significant tournaments over its storied past including the 1933, 1949, 1960 and 1968 Canadian Opens, five LPGA events, the du Maurier Champions, the Canadian Senior Open and many major amateur events.
It goes without saying that along with it's high quality golf course, the club's other facilities such as its pro shop, practice facilities, locker rooms and wine and dine facilities are all in the five star bracket.
HOLE-BY-HOLE TOUR:
You can go to the club's official hole-by-hole tour of the course by clicking here
HISTORY
In 1909 Robert Home Smith, an accomplished builder from Stratford, began acquiring lands near the banks of the Humber River for real estate development and in 1927 he decided that if a fine golf club could be constructed in the area, it would add considerable increase the sales appeal for his properties.
At about the same time, a good friend, Sir Edward Beatty, president of the Canadian Pacific Railway, had started construction of the Royal York Hotel in Toronto.
Planned to be one of the largest convention hotels in the CPR. chain. the Royal York would need the facilities of a fine golf club, and Home Smith lost no time in convincing his friend that he could provide that facility in Etobicoke – hence the original name, "The Royal York Golf Club."
Smith brought in one of North America's most renowned golf architects, Stanley Thompson, to design and construct an 18-hole championship course and to design a further 9-hole course north of it
Walter Hagen at St. George's
By 1929 the golf course was completed and construction was underway on the unique clubhouse.
Designed by the architectural staff of the Home Smith Company, the clubhouse was built with the purpose of reflecting the personal taste of the man, as well as his motto for the Company: "A little bit of England – far from England."
Robert Home Smith died in 1935 and his executor trustee, Godfrey S. Pettit, became president of the Club, a position he held for the next 20 years.
In 1946, when the financial arrangement with the Canadian Pacific Railway ended and the name of the Club was changed to St. George's Golf and Country Club.
In 1957 a curling facility was added, providing six sheets of ice, its own lounge, dining and bar facilities, locker rooms and an office. This addition attracted new members and made the year-round operation of the clubhouse feasible.
Members undertook the purchase of the Club in 1962. Under the new ownership, operation and control passed to a Board of Directors elected from the general membership each for a three-year term. At that time the Club acquired an option to buy the Brulé 9-hole course and the surrounding land, but the option was later sold to a developer in 1966.
STANDARDS OF DRESS
St. George's, an exclusive, members only club, has extremely strict dress codes which it justifies by describing itself as "a traditional golf club with a world-ranked golf course".
Its dress code, it says, "is conservative in nature and is set to reflect the stature of the Club and its traditional style.
All members should be aware of our standards of dress and should inform their guests of these standards."
Its General Stipulations include:
– Commercial logos, slogans, numbers, names or illustrations on apparel that are not golf related are considered unacceptable attire. – – Clothing with the St. George's logo or name, or clothing with the logo or name of any other golf club, is permissible.
– Designer clothing logos or names are also permitted, as are logos or names of golf equipment manufacturers.
– Any clothing (pants, shirts, hats, shorts, jackets, skirts and dresses etc.) made of any colour of denim or made of material that is designed to look like denim, is unacceptable attire at St. George's.
– It is the responsibility of a member introducing a guest to ensure they wear appropriate attire.
You can get the long and detailed list of what you can and what you can't wear at the St George's Golf and Country Club by visiting the club's website at http://www.stgeorges.org.
MEMBERSHIP:
The club, which also has a fully fledged Curling section along with its extensive golfing operation – it is an ideal combination which keeps the club alive and active in the winter months when golf is not possible – has a wide variety of memberships which are listed in detail on their official website.
The website, however, warns that there is a waiting list for most categories of Golf memberships at this time and for .further information you can contact Wendy Warring, the Membership Secretary, via email at wwareing@stgeorges.org or you can call 416-231-3393 ext. 224.