SRIXON LAUNCH HOT NEW IRONS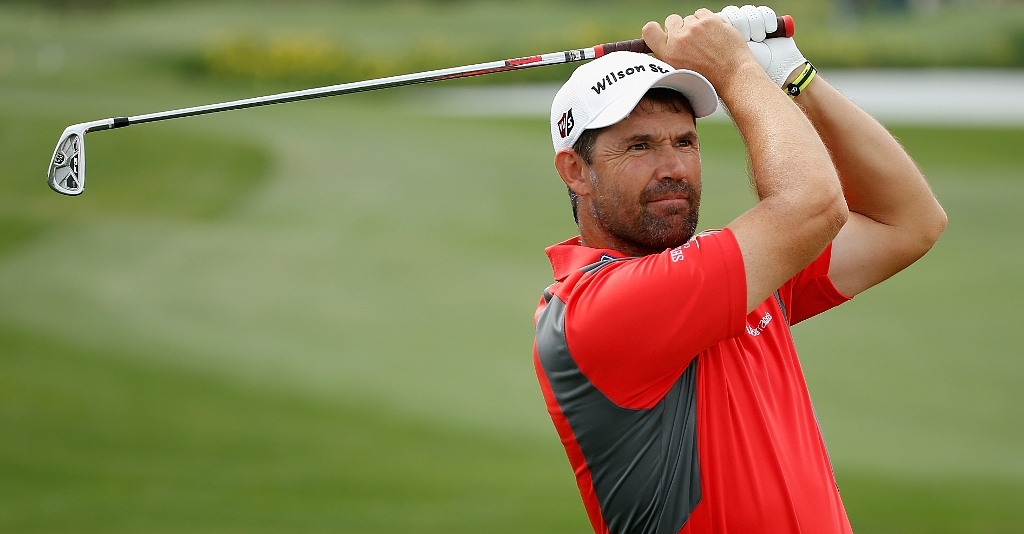 Srixon Sports have announced the launch of their hot, new, digital impact technology-generated I-701 and I-701 Tour irons.
Srixon Sports, who see themselves as leaders in innovative golf club technology, have announced the launch of their new generation I-701 and I-701 Tour irons.
"Srixon's continued innovation and use of our proprietary Digital Impact Technology has led us to a new generation of playability combined with tradition in the I-701 irons," said Richard Stamper, Srixon's President.
"Understanding that optimal launch conditions are vital to more than just the driver, we've designed an iron with a center of gravity positioning that is ideal.
"Our Digital Impact Technology allowed us to determine the optimal weighting and low and deep CG placement in every iron which gets the ball airborne with precise distance control.
"By combining a pocket cavity back weighting structure with a two-piece clubhead design featuring a thinner larger face, golfers will be able to hit the ball higher, longer and straighter with the I-701 irons.
"This design also produces a high COR area which is 50% larger than previous Srixon irons, meaning they are incredibly forgiving on off-center hits."
The I-701, which follows the popular and successful I-601, is a forged cavity back iron that is traditional in the playing position, but designed with a generous sweet area and a pocket cavity structure which allows for a lower and deeper center of gravity.
The result is an extremely stable clubhead through impact enabling low to mid handicap golfers to get the ball airborne easier for higher, straighter and longer irons shots.
The I-701 irons combine a traditional profile iron with a progressive offset. The clubhead is a unique two-piece design with a forged 1025 carbon steel body and an extremely soft forged 1020 carbon steel face. The softer, thinner clubface allows for a very large, high coefficient of restitution (COR) area making the I-701 irons extremely long, even on off-center hits.
This unique blend of science and golfers eye appeal is already being carried in the bag of 2007 Accenture Match Play Champion Henrik Stenson, who says: "The I-701 are the best irons I have ever hit.
"They set up beautifully at address and with the incredible forgiveness of the pocket cavity structure, my mis-hits are still very good. The soft forged clubface gives me the spin, precision and feedback I need to attack the tight pins used on today's tour courses."
The I-701 irons come standard with True Temper Dynamic Gold shafts. They are available in right hand from 3 through pitching wedge (46°) and the suggested retail price per set (3-PW) is $999.
I-701 Tour
The technology used in the I-701 iron is also available in a tour version for the shotmaker looking for complete control.
The I-701 Tour iron is a 1025 forged carbon steel cavity back with a thin topline combined with minimal offset, which is the setup profile preferred by better players.
The iron features a unique face press milling treatment and engraved U-Grooves to create spin in all playing conditions.
The sole has been designed with cuts in the toe and heel to reduce the turf profile and allow the club to pass through almost any lie with ease.
Its center of gravity placement is slightly higher than that of the I-701 producing a penetrating ball flight for ballstrikers who like to work their approach shots toward the target.
The I-701 Tour was developed with the help of Srixon's World Class PGA Tour staff and is currently found in the bag of Tim Clark.
"I saw the new Srixon I-701 Tour irons in the week before the US Open and knew I had to get them in play right away," said Clark.
"While it's usually not advisable to change your irons right before the most demanding tournament in the world, these new irons had the perfect look for me – they set up perfectly, move through the turf beautifully and feel extremely solid shot after shot.
"They're designed with an ideal combination of workability, which is vital to attack course setups on the PGA Tour, and enough forgiveness that my mis-hits are still very much in play.
"In fact, I led the field in Greens in Regulation at my last event in Milwaukee and hit all 18 greens during the third round.
"I've made my living on tour with solid ball striking, so naturally I am demanding when it comes to what I put in my bag. I can say that these new irons are, in one word, awesome.1"
Suggested retail for a set of I-701 Tour irons is(3-PW) is $1199.
For more information about Srixon please visit www.srixon.com.