Srirot equals record, leads in Brunei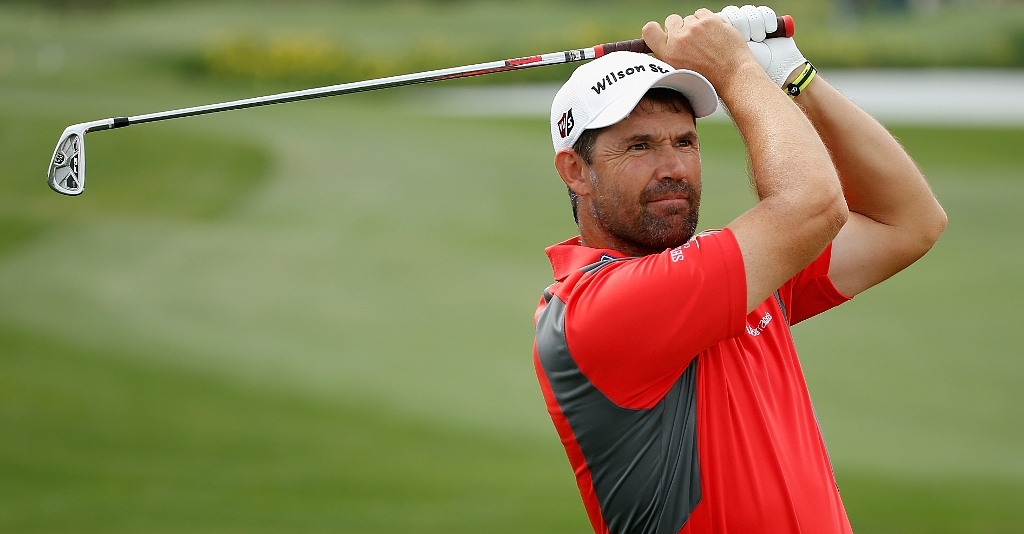 A spectacular chip-in birdie and a record-equalling 62 has put Thammanoon Srirot into the lead at the Brunei Open
Thailand's Thammanoon Srirot produced a spectacular chip-in birdie on the last hole of day 1 at the Brunei Open to equal the course record with his 9-under 62.
Thammanoon posted a flawless round that included nine birdies and opened up a two-stroke lead over Bangladesh's Siddikur who was one of two players to shoot a hole-in-one at the Empire Hotel and Country Club on this low-scoring Thursday.
Chinese Taipei's Sung Mao-chang picked up the first ace on the 14th hole but signed for a 74 in this Asian Tour event.
Korea's Lee Sung and Australia's Adam Groom, who each shot two eagles, took a share of third place with 65s while South Africa's Jbe Kruger, Gurki Shergill of India and Thailand's Panuwat Muenlek were a stroke back in a tie for fifth place.
Thammanoon, a five-time Asian Tour winner, brilliantly made the turn in 29 before adding three birdies on the back nine. He was delighted to end his round on a high note when he sank his chip from 25 yards out on the 18th hole.
"I'm very impressed with my game. Everything was perfect, starting with my drives, and extending through my irons to my putting.
"It was all working 100%. I'm prepared for the challenge this week and if I can keep up my form for the next three days, I might be able to win it," said Thammanoon whose last Asian Tour victory was way back in 2004.
He endured a slow start earlier in the season but bounced back after making swing changes before his tee-off on Thursday.
"I actually made some swing changes this morning. Previously my shoulders were too stiff so I tried to loosen it a bit and angle my shoulder towards my target. It has been working wonders for me as I have been hitting it straight the whole day," added the Thai who made 22 putts today.
Siddikur, who is the first Bangladeshi to play on the Asian Tour, was thrilled to shoot his first ace on Tour after his six-iron tee shot rolled into the cup on hole four.
Siddikur was surprised with his result but credited his strong iron play where he found 14 fairways.
"Of course I'm happy with a seven-under-par. I putted very well and had a hole-in-one which was the highlight. My putting has been the strong point for me this season," said Siddikur who finished tied eighth at the Queen's Cup in June.
"This is a confidence booster and I'm looking forward to the next three days. I saw Thammanoon shooting a nine-under and I set a goal to shoot five-under so this was beyond my expectation," added the Bangladeshi.
Lee, who was born deaf, returned to his best form after missing four consecutive cuts this season. The two-time Asian Tour winner carded a flawless round highlighted by six birdies.
"During the start of the season, I was struggling with my mental game but I managed to overcome it. I didn't do anything out of the extraordinary. I tried to keep calm and it worked," said Lee who communicates by lip reading.
Groom, who lost his Asian Tour card last season, got off to a great start when he holed his chip from 120 yards out for an eagle-two on the fifth hole.
He turned in 34 and shot another eagle on the 12th hole before sprinkling further birdies on 13, 15 and 16.
"It was great to have two eagles in my round. It was a good way to start. It has been a while since I had two eagles in one day," said the 31-year-old.
"I have been trying to keep myself busy with small tournaments in Australia since losing my card. I also took a six-week break from golf to go for a holiday with my parents which was quite refreshing," added the Australian.
The first round leaders
62 – Thammanoon Srirot (THA)
64 – Siddikur (BAN)
65 – Lee Sung (KOR), Adam Groom (AUS)
66 – Jbe Kruger (RSA), Gurki Shergill (IND), Panuwat Muenlek (THA)
67 – Rohan Blizzard (AUS), Jason King (AUS), Kuala Bhasin (AUS), Adam Blyth (AUS), Young Nam (KOR), Scott Barr (AUS)