Soremstam is ADT short-iron star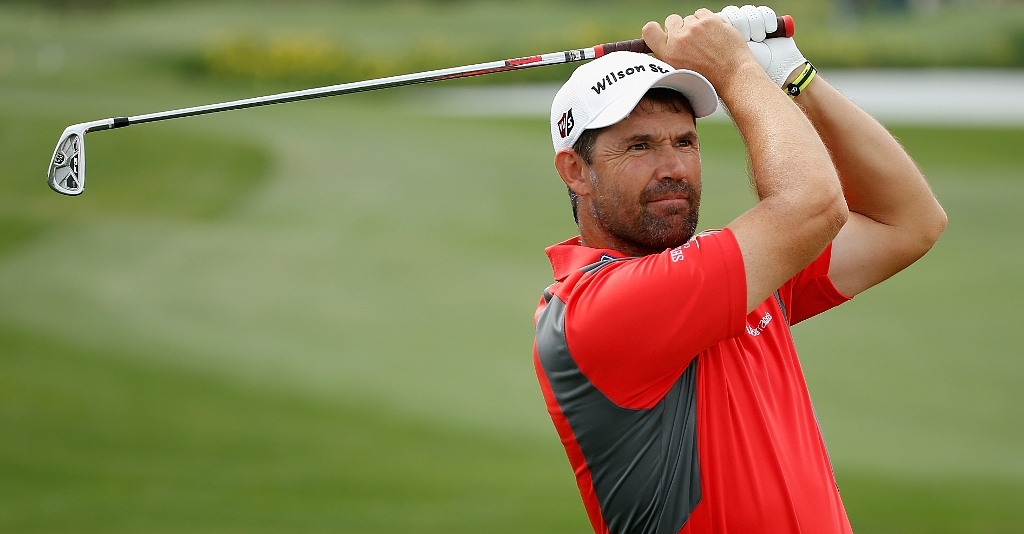 In her first professional contest in three years, Annika Sorenstam has won the short iron event at the ADT Skills Challenge.
In her first professional contest in three years, Annika Sorenstam has won the short iron competition at the ADT Skills Challenge at The Breakers. in Palm Beach, Florida
Sorenstam and Morgan Pressel, the first female team to participate in the Challenge, earned $161,000 for finishing fourth in the four-team event won by Zach Johnson and Jerry Kelly.
"I'm very competitive so it's great to come out in this atmosphere again," said Sorenstam, who had her two children and her parents with her at the event.
"We got to be more up close and personal with the players, which I love," she added
Sorenstam, who won a record 90 international titles during her long reign as the world's leading women's golfer, was playing in her first professional competition since the 2008 season-ending ADT Championships following which she "stepped away" from professional golf to have a family and pursue her business interests.
Sorenstam took the short iron competition by coming within 2 feet, 11 inches from the hole.
Pressel and Nick Price, in the meantime, both holed their bunker shots before Pressel won the bunker playoff against Price when she got within 1 feet of the hole.
Johnson and Kelly secured their overall victory in the final putting event of this PGA Tour-sanctioned event, which will be televised on NBC on December 24 and 25.
Price had the best putt in the reverse scramble final – from a 16-feet out – but teammate Mark O'Meara missed his 5-foot putt. Price then missed the same 5-footer as well.
Johnson and Kelly, in the meantime each holed their 6-foot putts to trump Price and O'Meara, the defending champions, taking the top prize of $286,000 with O'Meara and Price finishing second with $185,000.
"It comes down to the reverse scramble, having to play the worst ball, (not the best as in standard scramble) playing well, and understanding the shots you have to make," Johnson said.
"You're both going to have to make a putt. Just like the regular tour events it comes down to the greens."
Rocco Mediate and Nick Faldo won the long drive, mid-iron and trouble shot contests, but they lost to O'Meara and Price in the reverse scramble and finished in third to earn $168,000.