SOLHEIM CUP PEN-PICS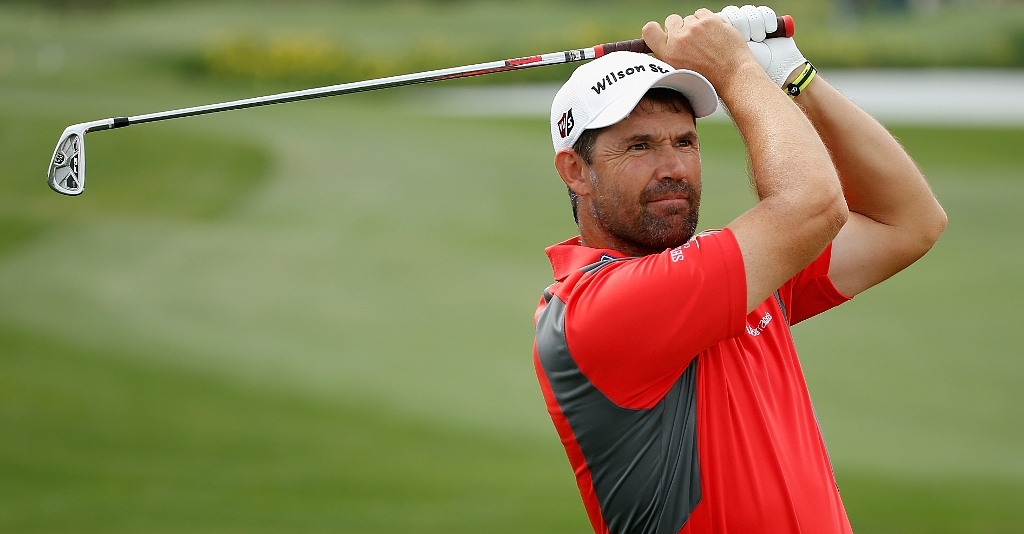 Here are thumb-nail pen pictures of the all the players and two captains of the European and US Solheim Cup teams:
EUROPE
BECKY BREWERTON
Born St Asaph, Wales. Age 24. Debut.
First Welsh player to appear in the match. Former Curtis Cup amateur turned pro in 2003, but had to wait until this year's English Open for her first victory.
LAURA DAVIES
Born Coventry, England. 43. 9 caps.
Nobody else has played in every match and only Annika Sorenstam has scored more cup points than Davies' 20 and a half. Former US Open champion was European Tour number one for the seventh time last year.
SOPHIE GUSTAFSON
Born Varberg, Sweden. 33. 5 caps.
Scored three points out of five when the match was last in Sweden four years ago. Married to Ty Votaw, former commissioner of LPGA Tour in America.
BETTINA HAUERT
Born Hagen, Germany. 25. Debut.
Earned her place by finishing second in final qualifying event. Only second German to play, following Elisabeth Esterl. Lists sharks amongst her interests.
MARIA HJORTH
Born Falun, Sweden. 33. 2 caps.
Wild card pick. Tied for second in Women's British Open at St Andrews and a semi-finalist in the Women's World Match Play this season.
TRISH JOHNSON
Born Bristol, England. 41. 7 caps.
Member of team from 1990-2000, but then missed two games before regaining her place two years ago. Italian Open victory this season was her 18th as a professional. Has won only one of seven singles.
CATRIONA MATTHEW
Born Edinburgh, Scotland. 38. 3 caps.
Became a mother last December, but was joint runner-up in the first of this season's majors under four months later. Has had two more major top 10s since and last month won her fifth pro title in Sweden.
GWLADYS NOCERA
Born Moulins, France. 32. 1 cap.
Made debut two years ago and although she played only twice she beat Cristie Kerr in singles. Won three events in Europe last year and has added another this season.
SUZANN PETTERSEN
Born Oslo, Norway. 26. 3 caps.
Captured first major title at McDonald's LPGA Championship in June, two months after being joint runner-up in Kraft Nabisco. Won four points out of five in 2003 and three points out of four last time.
ANNIKA SORENSTAM
Born Stockholm, Sweden. 36. 7 caps.
Leading points-scorer in the event with 21 and a half points. Winner of 10 majors, making her Europe's top player in history male or female. Suffered bad neck injury earlier this year and still recovering.
IBEN TINNING
Born Copenhagen, Denmark. 33. 3 caps.
Wild card pick. Leading player in Europe two seasons ago before becoming a mother in March last year. Cousin Steen Tinning played on the European men's tour.
LINDA WESSBERG
Born Gothenburg, Sweden. 27. Debut.
Wild card pick. Played in final group on final day of Women's British Open at St Andrews last month, but slipped to seventh. Former student at Oklahoma State University.
NON-PLAYING CAPTAIN: HELEN ALFREDSSON
Born Gothenburg, Sweden. 42. 7 caps.
Former model who became a major champion at 1993 Nabisco Dinah Shore tournament. Married to former ice hockey player Kent Nilsson.
UNITED STATES
NICOLE CASTRALE
Born Glendale, California. 28. Debut.
Wild card pick. Only one top-10 finish in majors, but won her first tournament this season by coming from six behind with six to play to beat world number one Lorena Ochoa in a play-off.
PAULA CREAMER
Born Mountain View, California. 21. 1 cap.
Led American points race. Rookie of the Year on LPGA Tour two years ago. Hammered Laura Davies 7&5 in singles last time, setting cup record with outward 30 and seven birdies.
LAURA DIAZ
Born Scotia, New York. 32. 3 caps.
Wild card pick. Crushed Iben Tinning 6&5 two years ago in match between two pregnant players. Has won all her three singles.
NATALIE GULBIS
Born Sacramento, California. 24. 1 cap.
Pin-up girl who won her first event as a pro in France in July at Evian Masters. Scored three points out of four on debut, beating Maria Hjorth in singles.
PAT HURST
Born San Leandro, California. 38. 4 caps.
Mother-of-two beaten by Annika Sorenstam in a play-off for last year's US Open. Won Kraft Nabisco in 1998 and has had seven more top 10s in majors since.
JULI INKSTER
Born Santa Cruz, California. 47. 6 caps.
Another mother-of-two who has won seven majors and is the third-highest money-winner in LPGA Tour history with almost £6million. Beaten only once in singles.
CRISTIE KERR
Born Miami, Florida. 29. 3 caps.
Became US Women's Open champion this year, her first major. Winner of nearly £4million in her career. Yet to win in foursomes, but has won five out of six fourballs.
BRITTANY LINCICOME
Born St Petersburg, Florida. 21. Debut.
Big-hitter who won the Women's World Match Play title last year by beating Juli Inkster in the final. Joint runner-up in Kraft Nabisco in April.
STACY PRAMMANASUDH
Born Enid, Oklahoma. 27. Debut.
Daughter of a Thai who just missed out on 2003 side and has had to wait four years for her first cap. Seven top-10 finishes this year to go with six last season.
MORGAN PRESSEL
Born Tampa, Florida. 19. Debut.
Became youngest winner of a women's major at the Kraft Nabisco earlier this season. Played in the US Open at 12 and twice played in Junior Solheim Cup.
ANGELA STANFORD
Born Saginaw, Texas. 29. 1 cap.
Lost a play-off in 2003 US Open, which helped her earn cup debut that year. Lost to Annika Sorenstam in singles. Total of 19 top-10 finishes in last two seasons.
SHERRI STEINHAUER
Born Madison, Wisconsin. 44. 3 caps.
Back for first time since 2000. Three-time winner of British Women's Open, although only the 2006 victory counted as a major.
NON-PLAYING CAPTAIN: BETSY KING
Born Reading, Pennsylvania. 52. 5 caps.
Winner of six majors after waiting seven years for her first pro victory.