Solheim Cup delicately poised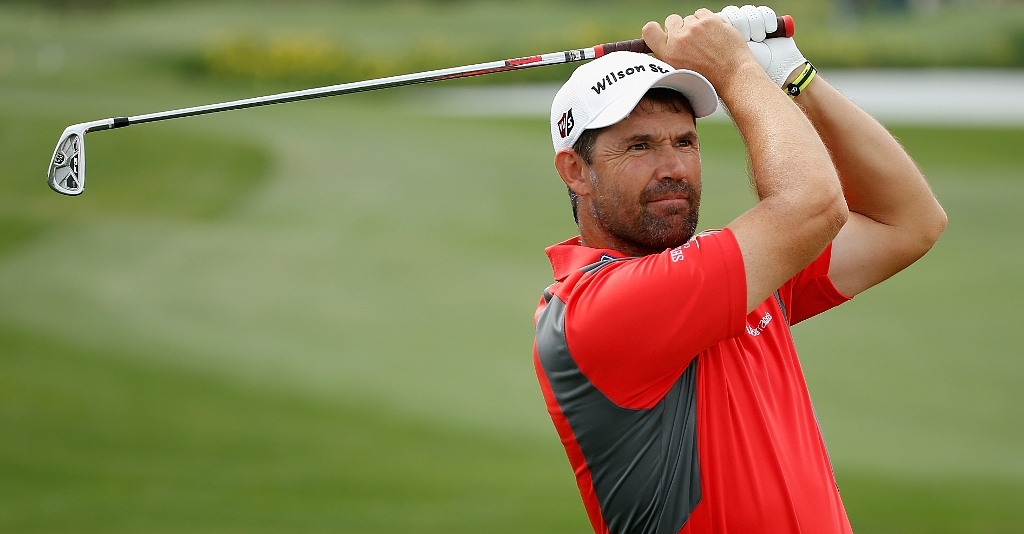 The destination of the Solheim Cup is delicately poised ahead of Sunday's decisive singles round at Rich Harvest Farm.
The destination of the Solheim Cup is delicately poised ahead of the decisive singles round after Europe edged Saturday's second day to draw level with the USA at 8-8 at Rich Harvest Farm.
Alison Nicholas' side carried a one-point deficit into the second day, but had restored parity by the end of the morning fourballs.
Another strong showing in the afternoon foursome, which saw both sides take two wins each, kept Europe on track for a final-day tilt at a first ever win on US soil.
Christina Kim and Michelle Wie got the hosts off to a dream start with a 5&4 drubbing of Helen Alfredsson and Tania Elosegui 5&4.
But the tide began to shift in match two, with Scotland's Catriona Matthew and Italy's Diana Luna – in her first outing of the weekend – fighting back from two down at the 16th to halve their match with Angela Stanford and Brittany Lang – a result which left the holders 6-4 up with two matches of the morning remaining.
The fightback continued as the final two European pairings each prevailed 1-up.
Suzann Pettersen and Anna Nordqvist saw off Nicole Castrale and Cristie Kerr, while Gwladys Nocera and Maria Hjorth got the better of Brittany Lincicome and Kristy McPherson.
The afternoon session began with the momentum still with the Europeans, as Swede Sophie Gustafson and Scot Janice Moodie beat the big-name US pairing Paula Creamer and Juli Inkster 4&3.
Morgan Pressel and Kristy McPherson led from the off against the Scandinavian duo of Suzann Pettersen and Alfredsson to put the US back in tyhe race before Becky Brewerton, of Wales, and Frenchwoman Nocera dominated Kim and Natalie Gulbis with a 5&4 victory.
That put the underdogs a point ahead as the final game approached the 18th green, but Kerr and Wie held on against the Swedish pairing of Horth and Nordqvist to take the point 1up.
A total of 12 more points are on offer in tomorrow's singles, with the USA needing six of them to hold the cup and Europe looking for a total figure of 14.5 to claim a historic win.

MORNINGN FOURBALLS (USA names first):
Match 9: Christina Kim & Michelle Wie bt Helen Alfredsson & Tania Elosegui 5 & 4
Match 10: Angela Stanford & Brittany Lang halved with Catriona Matthew & Diana Luna
Match 11: Nicole Castrale & Cristie Kerr lost to Suzann Pettersen & Anna Nordqvist 1down
Match 12: Brittany Lincicome & Kristy McPherson lost to Gwladys Nocera & Maria Hjorth 1down
United States level with Europe 6 – 6
AFTERNOON FOURSOMES (USA names first)
Match 13: Paula Creamer & Juli Inkster lost to Sophie Gustafson & Janice Moodie 4 & 3
Match 14: Kristy McPherson & Morgan Pressel bt Helen Alfredsson & Suzann Pettersen 2up
Match 15: Natalie Gulbis & Christina Kim lost to Becky Brewerton & Gwladys Nocera 5 & 4
Match 16: Cristie Kerr & Michelle Wie bt Anna Nordqvist & Maria Hjorth 1up
United States level with Europe 8 – 8