So what Els is new in SA?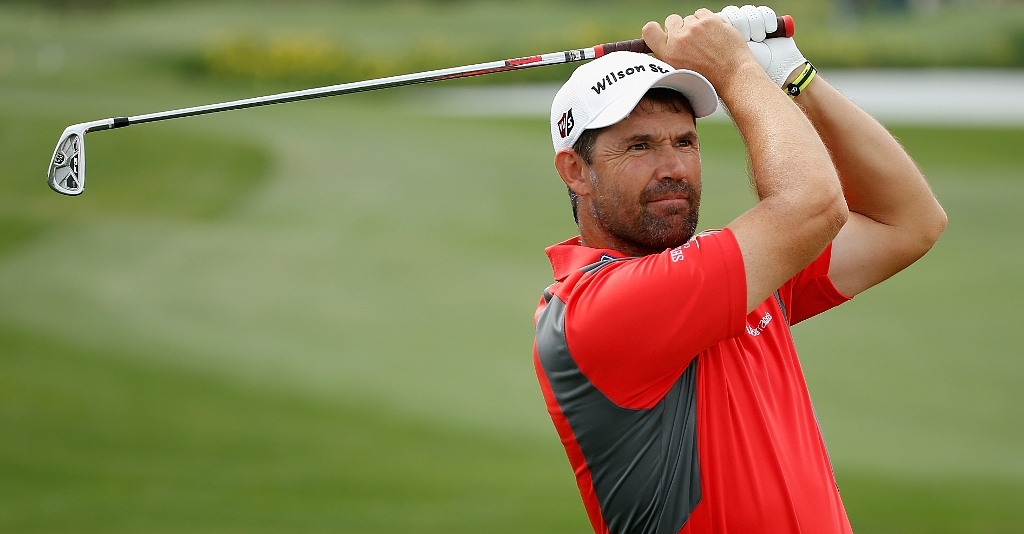 With Ernie Els and Retief Goosen no longer winning tournaments, Neville Leck wonders if a new SA order is emerging.
Ernie Els and Retief Goosen, the torch-bearers of South African golf for at least the past decade, no longer seem able to dominate the game in their homeland – at least not in the way they used to do.
Goosen won the SA Open in 2006 and Els did it last in the following year.
Between them, they have also annexed a host of other top titles on home soil, not the least being the Nedbank Challenge and the Alfred Dunhill Championship, but titles have completely evaded them so far this season, although both sparked briefly at Pearl Valley, where Els finished joint second at the SA Open (a feat which, along with his World Ranking, still has him rated as his country's No 1 golfer).
Goosen, a two-time US Open champion like Els, who, for no apparent reason other than the fact, perhaps, that he is now wealthy enough not to have to win anymore, has inexplicable slipped out of the World Top 10 since then and is now down to the unenviable position of being 49th on the World Ranking list.
With 50th being the crucial number that makes the difference between qualifying for all of the game's biggest events, including the four Majors and the three World Golf Championships, he won't be feeling too happy about that!
Els, once briefly the World No 1 before Tiger Woods arrived to upset his apple cart, but who then, with Woods and Phil Mickelson, became a long-time member of the Big Three, remains on the World's Top 10 list – if only just.
Monday's updated World Rankings saw him fall back to No 10 behind Tiger Woods, Sergio Garcia, Padraig Harrington, Phil Mickelson, Vijay Singh, Geoff Ogilvy, Robert Karlsson, Camilo Villegas and Anthony Kim.
The fact that Villegas and Kim, perhaps the planet's most exciting young guns in 2008, are now ranked in front of the Big Easy and well ahead of the Golden Goose may well indicate the arrival of a new order – just as Garcia, at No 2, and Harrington, at No 3, have done at the top end of the World Ranking list.
Els keeps threatening to use that wonderfully easy swing of his to surge back into the big equation but seems to have fallen into the nasty habit of blowing his chances every time he gets himself into a position to win.
With a course design business, a large interest in a wine business, a new restaurant and a strong commitment to helping the medical profession find a cure for Autism, Els may simply have fallen into the same trap that virtually ended Greg Norman's long reign as World No 1 – too many outside interests.
In the meantime, a new order certainly seems to be developing in South Africa golf with 27-year-old Richard Sterne heading the charge.
Not much bigger than Gary Player, but every bit as cool under pressure, Sterne this season has added the Alfred Dunhill Championship and the even more highly coveted SA Open to the Joburg Open he won last year and although he was unable to win the Joburg Open again this past weekend, he was never entirely out of picture until the final round when Denmark's Anders Hansen came roaring home after a hot, five-birdie first nine had rocketed him into contention.
Earlier this year, Tim Clark had also made headlines when he held off most of Australia's finest golfers, including this week's Mercedes Benz Championship winner in Hawaii. Geoff Ogilvy, to win the Australian Open.
And, of course, we shouldn't forget Trevor Immelman when talking about a new order in SA golf.
Immelman hasn't won again since his triumph in the Nedbank Challenge at Sun City in December 2007 and then. his dream victory over Tiger Woods in last year's Masters Championship in April, but the potential is there and it shouldn't be too long before it gets him back on the winning track.
In the meantime he has done enough to keep himself at No 20 in the World and in a South African context, in second place behind Els with Clark, like Immelman a two-time SA Open Champion, SA's third best golfer at No 28 in the World, Rory Sabbatini 4th at No 33, Sterne 5th at No 41 and Goosen only 6th at No 49.
Also coming up from the ranks is Charl Schwartzel, who at No 65 in the World, is the seventh South African in the World Top 100.
The other two South Africans in the top 100 this week are at James Kingston at No 76 and Hennie Otto at 95th
The other two young guns who most impressed on the recent, three-event South African swing of the European Tour were both from Northern Ireland.
The already established Rory McIlroy wasn't able to capture his first title here as he had hoped to do, but he had an impressive stab at the SA Open where he tied for second with international stars Els and Lee Westwood and just missed the play-off by a shot.
Gareth Maybin, perhaps the least known of the Northern Irishman who teed off in the SA Open, went one better than McILroy.
He matched Sterne's 14-under at the top of the leaderboard and only conceded victory to Sterne in the play-off.
Gareth Maybin – watch this name.
Along with McIlroy, you are likely to hear a lot more from this former US College star.