Smile and forget is Lefty's latest plan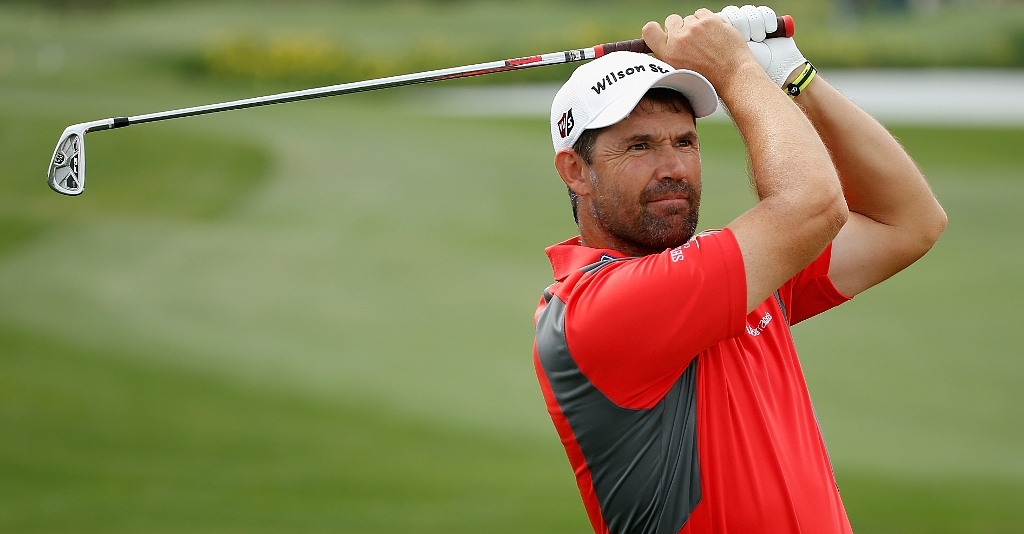 Phil Mickelson and British links courses have never been a good match – until now.
Phil Mickelson has never jelled with British links courses. They haven't seemed to suit anything he has come up with in his bid to get to grips with them.
Its not a lack of talent. His three Masters and one US PGA title are ample evidence of that – as are his numerous other world wide titles.
Yet his record in The Open Championship is as bad as you'll get.
In 22 British Opens, he has had only one top 10 finish – a third place at the 2004 tournament at Royal Troon.
He has struggled with the wind, the greens, the undulating fairways, the pot bunkers and the tight lies of Open Championship links courses, yet he has never given up.
"So what's your plan this time? he was asked at a media conference this week at the 19th Century Royal St George's Golf Club where the 140th Open will tee off on Thursday.
"I'm entering this year kind of like a fresh start, if you will," he said, clearly indicating he would be shrugging away his disappointments of the past and starting afresh like some first-timer.
"I'm not going to worry about past performances, and I'm going to try to learn and enjoy the challenge of playing links golf. And I hope to have fun doing it.
"I'm trying to pretend like it's my first time here and appreciate playing the ball on the ground on days like this (windy) and appreciate being able to play some through the air when conditions are a little bit calmer.
"I'm not going to dwell and don't want to look back on my past performances that haven't been what I expect.
"But I feel excited and kind of reinvigorated to come over here and try to learn this style of golf and play it effectively."
Looking back we note that Mickelson broke a long major drought at the 2004 Masters only after making a mental adjustment. He decided to enjoy the journey and put less emphasis on results. The plan seemed to free him up.
His attitude heading in to this week's Open at Sandwich, he said, might fall under the same psychological umbrella.
"I'm not trying to fix any past poor play," Mickelson explained.
"I'm trying to come here and play the way links golf should be played, along the ground, as effectively as I can. We can't play through the air. We have to accept what the ground gives us when we have conditions like we had today."
Later, Mickelson, who had not had an especially happy practice day at Royal St George's, was asked whether he liked links golf – or if he was just trying to talk himself into liking it.
"I'm really coming to enjoy and appreciate the challenge that links golf provides, and I've always enjoyed it," he said, "even though I haven't necessarily done very well."
Part of his problem, he said, has been his lack of success putting on fescue greens. He claims he did better last week at the Scottish Open and that his ability to read and putt them had boosted his confidence.
Was it enough to make him a serious contender?
"I'm trying to pretend I've never played here before and I'm just trying to learn it all from the start, from scratch," he said again, "so I don't think I can say I'm going in confidently.
"I'm going in with an open mind on some of the new ideas to play the course and hopefully play it effectively."
Should he be able to use his latest tactic as effectively as he did when he won his first Masters, Europe's Rory McIlroy's and Luke Donald's and the rest of the world's Louis Oosthuizens, Charl Schwartzels and Jason Days may find him a very different proposition to the one who has struggled for so long in the World's oldest Major.
American golf is in the doldrums right now and on a record run of going five majors without a win, the last being Mickelson's third Masters title in April of last year. They could do with him standing up again and carrying the stars and stripes to victory.
In the meantime, he is insisting that the globalisation of the game is not something that should have Americans ringing their hands in despair. Rather they should take it in their stride and look to make improvements.
"I'm not worried about American golf," he said. "I think I'm more happy to see how strong international golf is.
"We've got players from all over the world winning the biggest events, and I think that this only helps promote and grow the game of golf on an international level, so I think it's been a good thing.
"I'm not worried – as though we don't have good young players coming up to represent America because I think we do."
Mickelson has been drawn to begin his latest attempt to win the Open in the same group as defending champion Louis Oosthuizen of South Africa and fellow American Matt Kuchar in the first two rounds.