Sluman edges clear in New York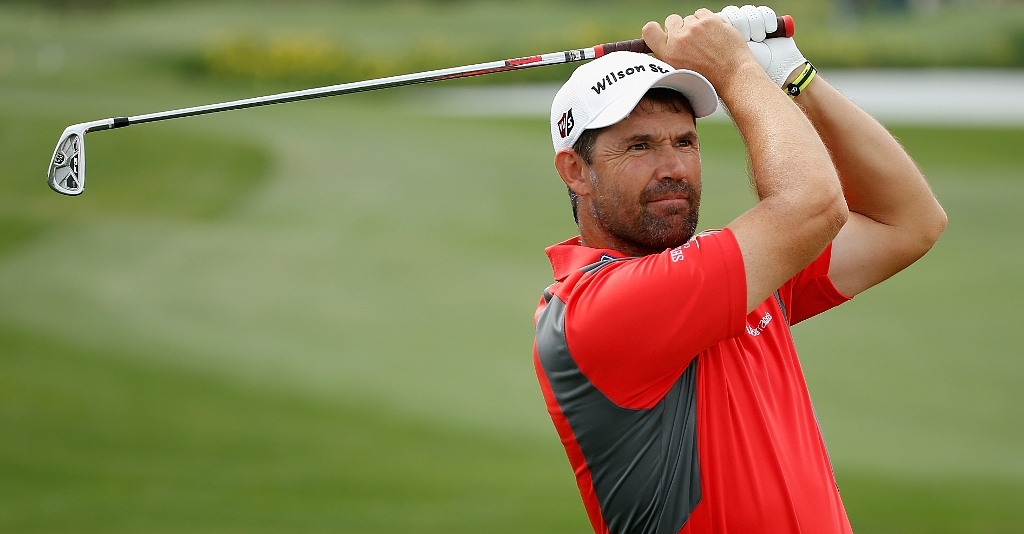 Jeff Sluman shot a sparkling 6-under 65 to snatch a one-stroke lead after Thursday's first round of the Senior Players.
Jeff Sluman shot a sparkling 6-under 65 to snatch a one-stroke lead after Thursday first round of the Senior Players Championship in Harrison, New York.
Sluman, a major winner on the regular PGA Tour and a winner a month ago at Pebble Beach, moved to the top of the leaderboard in this over-50s final major of the season with a scorecard showing that he had shot seven birdies against only one bogey on Westchester Country Club's tree-lined West Course.
Gary Hallberg and Peter Senior opened with 66s to trail him by a shot.
Jay Haas, the 2009 winner here, Corey Pavin and Michael Allen were two strokes off the pace at 67, and Fred Couples, defending champion Mark O'Meara and Tommy Armour III all posted 68s.
Sluman put himself on track to victory with seven birdie blitz between the 4th and the 14th holes, but then bogeyed the par-3 16th before closing with two pars.
He picked up three of his birdies in succession when he holed a 45-foot putt on the 12th, chipped in from 25 feet with a 9-iron on the 13th, then tapped in a 3-footer on 14.
"I made one of those bombs," Sluman said. "when I was just trying to two-putt and it fell into the hole. I followed it up on 13 from 25 feet.
"Making a 45-footer and following it up with a 25-foot chip-in is not something I'm used to."
Couples, playing in his first event since having non-traditional back treatment six weeks ago in Germany, was 5 under through 11 holes, but dropped three strokes with bogeys on the 12th, 13th and 14th holes before a birdie at 16 got him back to 3 under.
Couples had high praise for the treatment he had undergone for his long-lingering back injury.
"If I hadn't gone to Germany, I wouldn't be playing right now," he insisted. "I'd still be trying to see if it (his stiff back) would thaw out and I don't think it would have. So that's basically why I'm here after going there."
Sluman, meanwhile, told the media that he was delighted to be playing against at Westchester.
"Absolutely, you have a comfort zone here," he said. "That's how you feel anytime you have played at a place and placed. I would guess I've probably played 80 rounds here so I should have a pretty good idea of what you need to do under all conditions.
Haas, who trails Sluman by three strokes, felt pretty much the same
He said: "There's nothing like the familiarity that we have on courses we've played many, many times.
I've had that on the PGA Tour but out here the courses are usually different, so it's nice to come back to a course that we have played before."
O'Meara won the Senior Player's Championship last year at TPC Potomac in Maryland, beating Allen on the first hole of a playoff.
TOP 10 LEADERBOARD
(USA unless stated, par 71):
65 Jeff Sluman (USA)
66 Gary Hallberg (USA), Peter Senior (Aus)
67 Michael Allen (USA), Corey Pavin (USA), Jay Haas (USA)
68 Russ Cochran (USA), Mark O'Meara (USA), Tommy Armour III (USA), Fred Couples (USA)
69 John Cook (USA), Mark Calcavecchia (USA), Mark Wiebe (USA), Nick Price (Zim), Jay Don Blake (USA)