Slocum surges to Sea Island lead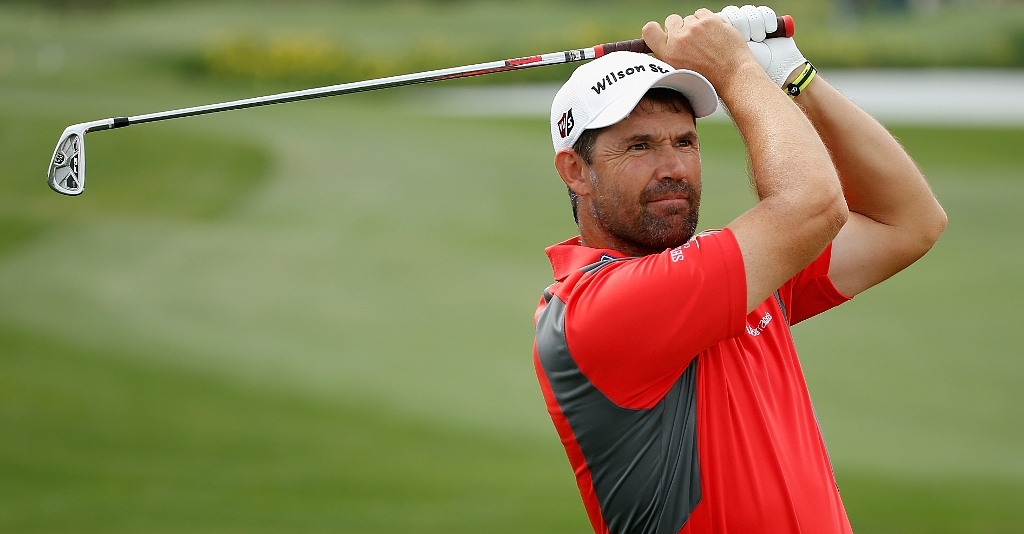 Heath Slocum carded a third straight 66 to take a one-shot lead into the final round of the McGladrey Classic at Sea Island.
Heath Slocum carded a third straight 66 on Saturday to take a one-shot lead into the final round of the McGladrey Classic at Sea Island, Georgia.
The American claimed five birdies and a solitary bogey – his first in 50 holes – on moving day to finish at 12-under, one shot ahead of fellow countrymen Joe Durant and Troy Merritt.
"I made some putts, and that I would say is the formula to get around this place," said Slocum. "You're going to hit fairways, get away with a few of your misses and make a few putts.
"Every shot from this point on was going to be huge, every shot you save, every putt you make."
The last time Slocum won was at The Barclays last year, when a birdie on the last saw him snatch a one-shot win over Tiger Woods, Steve Stricker, Padraig Harrington, and Ernie Els. The McGladrey Classic – the second event in the Fall Series – may not feature the same illustrious names, but Slocum is committed to playing the same golf he always does.
"A golf tournament is a golf tournament, no matter if it's a major, a Playoff event or Fall Series event," he said. "It still means the same to me. Still ultimately what I'm trying to do is win a tournament.
"But yeah, the crowds, media attention and what comes with that… Definitely a lot more relaxed here than New York and Barclays.
"I'll go out with the same desire to win tomorrow as I did at The Barclays, and I'll just try to combat any kind of expectations I have for myself going in and just go play golf."
TOUR rookie Troy Merritt opened his third round account with three consecutive birdies, and went on to claim three more on his way to a bogey-free 64 and a share of second place. The 24-year-old credits his performance to a new-found love of Bermudagrass.
"I love Bermuda greens, and I've had a lot of success on them," said Merritt. "I love rolling them – they roll really well for me. I like reading the green.
"It adds a different element. It helps keep your focus so you can hit a lot of good putts, and I think that's the main thing, just reading the greens and not hitting it in the rough."
"Today I played pretty flawless golf," he added. "There were a few whoops-a-daisies, but you're going to have those every day. But to shoot 64 – I'll take it."
Joe Durant retained his overnight second place after carding a 2-under 68. The American went on a birdie blitz from the seventh to the 10th, but two bogeys kept him from the top of the leaderboard.
Overnight leader David Toms couldn't capitalised on his lead, and matched two birdies with two bogeys to finish level par for the day, and two shots behind Slocum.
"The wind was a factor today," said Toms. "I made the mistake on a couple of tee boxes hitting the wrong clubs, hit a couple balls in the rough there on the back nine, and I made a couple bogeys and really didn't make any putts all day.
"So to be still only a couple shots back, I'm happy with where I am, and I just know I need to play good tomorrow."
Four players follow in a tie for fifth place on 9-under. Bill Haas carded a 65, Aron Price took 66, and Brian Stuard and John Senden both took 67s to finish three shots off the pace.
Tournament host Davis Love III leads a six-man logjam at 8-under after a round of 65, which included seven birdies and two bogeys.
"I'm doing better than I expected," he said. "But you know, you're supposed to play good on your home course, and it was a good day today.
"It's been great because everybody that wants to talk to me is telling me how great the golf course is, how great the tournament is, how great the weather is, so it's nice to be a part of something so special, first time for McGladrey here, and they're all happy – the players are all happy, even the caddies are happy.
"It's been a great week."