Slattery seals the deal in Madrid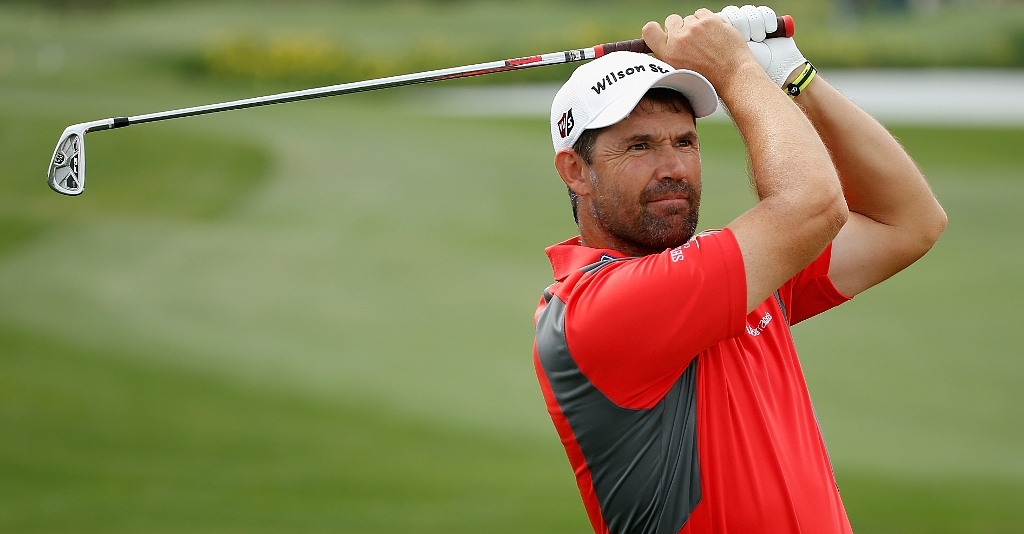 Lee Slattery overcame his nerves on the final hole to win his maiden European Tour title at the Bankia Madrid Masters.
England's Lee Slattery overcame his nerves on the final hole to win his maiden European Tour title at the Bankia Madrid Masters.
The 33-year-old was not only chasing his first win, he was fighting to ensure that he gets to keep his Tour card for next year, and there were clear signs of jitters as he played the final hole at El Encín Golf Hotel on Sunday.
Sitting pretty with a three-shot lead over Italian Lorenzo Gagli, he put his third shot into the water, but thankfully avoided disaster by holding his nerve, pitching his fifth shot to within 15 feet and then two-putting for a double bogey to finish on 15 under par, one better than Gagli.
Eduardo De La Riva and Cesar Monasterio finished a further two shots back on 12 under.
Earlier in the round, there were more nervous times for Slattery, as his overnight two-shot lead was wiped out after he bogeyed the third and fifth holes.
A birdie on the seventh helped settle him for the task ahead, and he went on to pick up further shots on 11, 13, 14 and 15 before his final hole drama eventually saw him settle for a one-under 71.
Slattery admitted he was a bundle of nerves as he stood over his final short putt on the 18th.
"I had a two-footer on the last to win and I have never shaken so much in my life," he told Sky Sports 2.
"I was so relaxed on the back nine, making birdies, but as soon as I made a mistake, like I did on the last, it became quite tough.
"It was nerve-wracking."
For Slattery, the win will nto only secure him a spot on Tour for next year, but hopefully revitalise his flagging career.
"It's more the belief," he said. "I have been out here for seven years and now I believe I can win.
"People have been telling me for years I can win and now I believe it.
"That has been the biggest problem and this (win) for me is huge."
Midway through the final round it looked more likely that one of Gagli and Argentinian veteran Cesar Monasterio would walk away with the spoils.
The duo led at the turn, and Gagli even had a birdie chance at the last to force a play-off, but it was not to be.
It's still a good finish for the 25-year-old Italian, his fifth top-five finish of the season, though he will rue a crucial dropped shot on 14 that saw him fail to capitalise on his earlier advantage.
World number one Luke Donald, meanwhile shot an even-par 72 to finish eight under, seven adrift, as he prepares to take a break from the game.