Sizzling Shin heading back to Aussie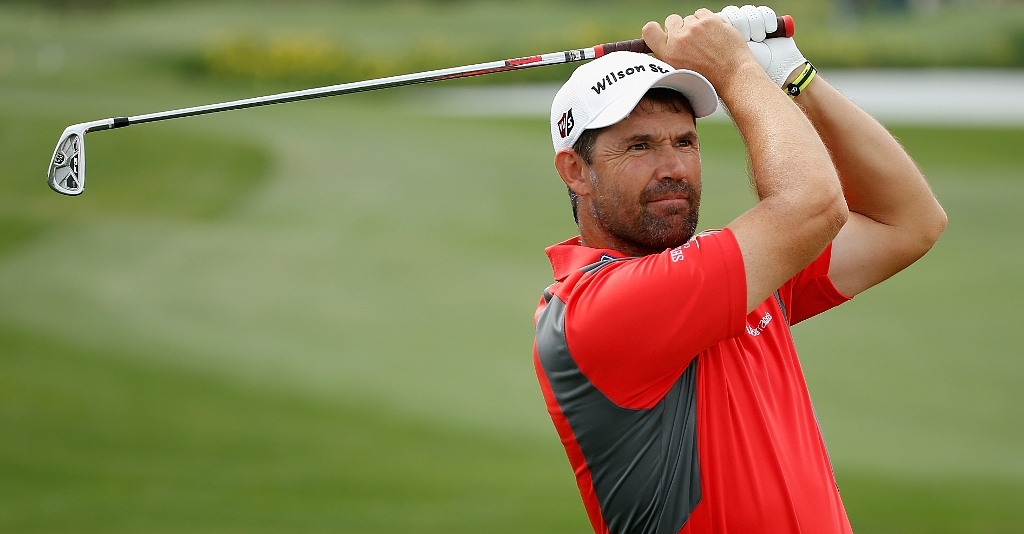 You can expect plenty of fireworks when World No 1 Jiyai Shin returns to Melbourne for the Women's OZ Open next month
Shin heading back to Aussie
You can expect plenty of firework when World Number 1 golfer Jiyai Shin returns to Melbourne's sand belt for the ISPS Handa Women's Australian Open next month
And this not only because the 22-year-old Korean has already amassed 34 titles around the world and returns with memories of her runner-up finish in a play-off with Karrie Webb at Kingston Heath in 2008, but also because she happens to "love' sand belt golf.
"I love Melbourne golf courses," Shin says
"In 2008 when we played Kingston Heath it was such a big event for me because it was the first time I had a good chance to win outside of Asia and the crowds were huge. It was so much fun and good pressure playing against Karrie Webb in the playoff."
"I feel like Australia is my second home because I have an Australian trainer, Australian coach, Australian caddie and Katherine Hull is a good friend of mine so I can now speak really good Aussie.
"I haven't played the Commonwealth Golf Club before, but Yani (Tseng) tells me it's a great course and in some places really tight which suits my game because I hit straight, so I am really looking forward to playing there," Shin added.
In 2010, Shin won the Evian Masters in France, the Mizuno Classic in Japan and the Korean LPGA Championship.
The ISPS Handa Women's Australian Open will be Shin's only stop in Australia before commencing her LPGA Tour season in Thailand and Singapore.
Joining her will be Tseng, the World Number 5 and defending champion who won two of the four majors last year, the Kraft Nabisco Championship and the Women's British Open in 2010.
Also in the classy field is World No 16 Karrie Webb, World No 19 Katherine Hull, crowd favourites Laura Davies and Christina Kim and the rising US teenaged star Alexis Thompson.
The ISPS HANDA Women's Australian Open has a rich history with winners holding 31 Major championship victories and five World Golf Hall of Fame memberships between them.
The title's former champions include Annika Sorenstam, Webb, Laura Davies, Sophie Gustafson and Yani Tseng.
Golf Australia's Tournament Director Trevor Herden said he was thrilled to welcome the World Number 1 back to Melbourne.
"We are delighted that Jiyai has added the ISPS Handa Women's Australian Open to her demanding 2011 schedule,",Herden said.
"Our championship continues to grow and in recent years has attracted a number of the world's top 20 players. Having the World Number 1 will help build on that further. We have no doubt that both golf and sport fans will seize the opportunity to see the best female golfer in the world in action."
In the meantime, Steve McRae, who has worked with the 22-year-old Korean for the past 18 months, says Shin has the potential to be better than any female golfer on the world tour, past or present.
"She's got the drive and the Tigerish mentality," McRae told NineMSN this week, "I think the western world just doesn't realise how good she is."
McRae believes Shin she has more natural ability than two of the games top recent former world No.1s, Annika Sorenstam and Karrie Webb.
"I actually think she's probably a better player than either of those two. I think Karrie is probably the best golfer ever to come out of Australia.
"I know Annika was a great player and that there are a lot of good players out there now, but Jiyai really is something special," he said.
Shin burst onto the international stage in 2008 when, playing in only 10 events on the tough LPGA Tour as a non-member, she was able to win three events, including a major, the Women's British Open.
Since then she has won 34 tournaments worldwide, including eight in the US and in 2009 managed to top the money list and win LPGA Rookie of the Year award.