Sizzling 67 gives Smith first-round lead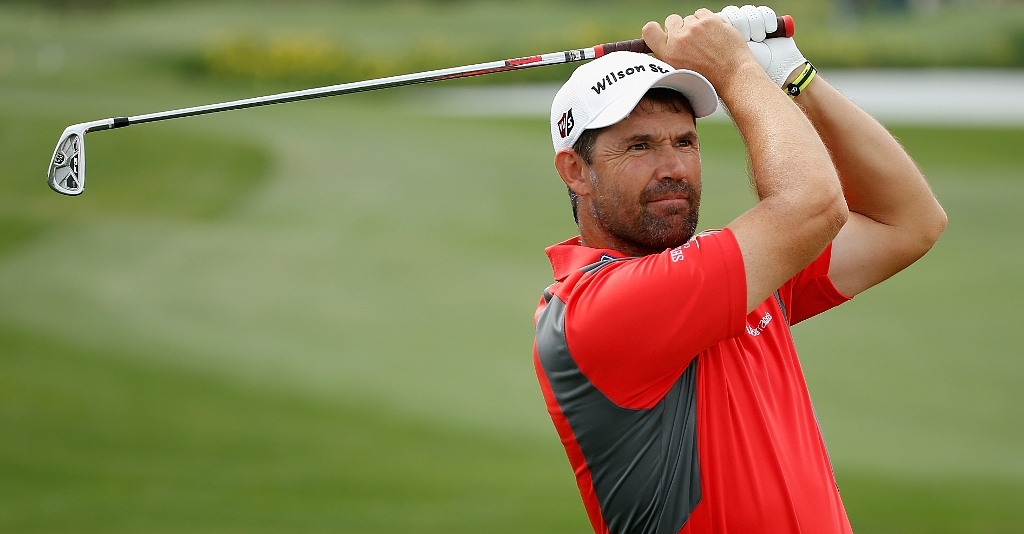 Australian Kristie Smith fired a five-under-par 67 to take a two-shot lead on the opening day at the Lalla Meryem Cup.
Australian Kristie Smith fired a five under par 67 in scorching conditions to take a two stroke lead on the opening day at the Lalla Meryem Cup in Morocco.
The 22-year-old from Perth, who earned her maiden LET victory at the Pegasus New Zealand Women's Open a month ago, continued her fine run of form with six birdies and one bogey on a hot and windy morning at Golf du Soleil in Agadir, with temperatures topping 36 degrees.
The third year professional started with a bogey on the 10th, but battled back with birdies on 14 and 15. She picked up four more shots on the front nine, holing a 20-foot putt from off the green at the par-five third and then another from 50 feet downhill on the par-four fifth hole. She sank birdie putts from six and 20 feet at the seventh and eighth holes respectively to move ahead and said: "I don't think anyone was expecting the wind to be up like it was this morning and it's hot as well. It's definitely difficult out there and five under was a pretty good round.
"I got off to a pretty rough start, bogeyed the first, but hung in there and made quite a few good putts. I feel confident in my swing and everything that's going well with my golf game but mentally I feel a bit under pressure. Obviously winning the last event and just things going on back home, I really want to play well this week."
Smith has her boyfriend Geoff Collington on the bag and he produces the official yardage books for the Ladies European Tour.
"I've been here since Wednesday so I've been out there helping him and it's different because you get to see kind of different angles on the golf course and some places where you don't want to be," she said. "It's really good and it helps me a lot."
LET rookie Klara Spilkova from the Czech Republic is in a tie for second place on three under par alongside Frenchwoman Caudal, the 2008 Portugal Ladies Open champion and Germany's Caroline Masson. Aged just 16, Spilkova is the LET's youngest member after she tied for ninth at LET Final Qualifying School in December and she is playing in her first LET event as professional.
"I feel really good because it was really hard today; the wind was strong and the sun was strong so I feel good but I am very, very tired because it was hard," said Spilkova, who is still at school in Prague.
"This is my first tournament: I played last year in Slovakia as an amateur so this is my first big tournament. I hit really good greens in regulation – 14 – and the up and downs were good as well. I hit four fairways because these are really narrow so the shots from the tee are really hard."
Caudal was pleased, despite the fact that she only hit one fairway. "It was really good today. It's funny because I didn't hit really well the ball. The driving, I hit only one fairway, so the fairways are really tricky and with this wind it is not easy to keep the ball on the fairway. I just tried to be patient and I hit the irons really well today so I'm pretty happy," she said.
Second year professional Masson felt lucky to have been among the afternoon starters and said: "It was really windy this morning but then it calmed down and I think that helped us a little. It was very consistent. I hit eight fairways which was okay, because the fairways are really tight and I didn't make any mistakes."
Maha Haddioui, the only Moroccan in the field, playing on an invitation and at her home golf course, opened with a two-over 74. The 22-year-old professional, who lives only 300 metres from the golf course, felt she coped well under pressure and in the different conditions.
"This is very windy compared to what we're used to. Usually there is a little breeze in the afternoon but we don't get this much wind," she said.
"This is the wind coming from the Sahara but we usually don't get that. On most of the holes it was really tough because usually the wind comes the other way: it comes from the sea. It was difficult."
The 2010 champion Anja Monke from Germany, playing in the afternoon, started well with three birdies in her first six holes but closed with three successive bogeys. She explained that she felt a little dizzy in the heat towards the end of the day.
"I think I got lucky because I had an afternoon tee time and the wind was not so much of a factor. The last three holes I didn't feel so well physically and I think I would have loved to have had a bit more wind because I felt that I got a little heat stroke. Unfortunately I finished with three three-putts on my last three greens. I hope I can recover overnight and come back strong tomorrow. "
The second round of the 72-hole event begins at 8am on Friday, following which there will be a cut to the leading 60 professionals and those tied.