SIZEMORE LAUNCH NEW XB1 PUTTER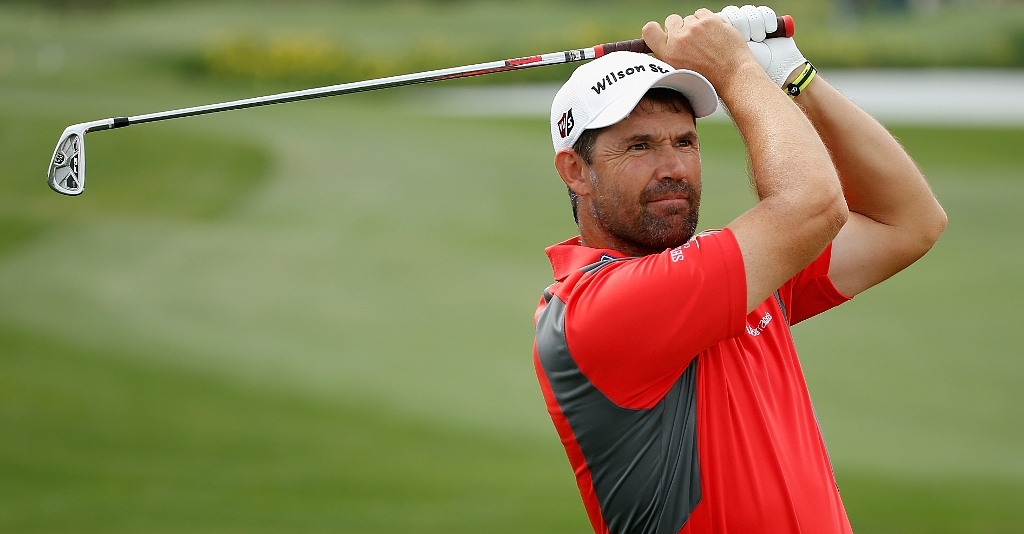 The newly-formed Sizemore Collection today announced the launch of the XB-1 putter, claiming it is 'destined to redefine the classic blade'.
Sizemore Collection, a new golf equipment company formed around master craftsman, Chief Designer and Co-Founder, Bruce Sizemore, today (Thursday) announced the launch of the XB-1 putter, claiming it is 'destined to redefine the classic blade'.
The XB-1 Putter, said the announcement, "combines the attractive fusion of advanced technology with the elegant lines and traditional style of a blade putter design.
"The distinctive carbon steel XB-1 Putter head features a framed-in alignment pocket with graceful sloping flanges which create a superior optical focus. It is complemented with 110 annealed (99.9% pure) copper insert.
"To produce the highest level of performance, the pure copper insert is crossed-milled in the company's computer in twenty-seven (27) different directions.
"It is then finished in a geometric pattern with exceptionally fine spacing. This patented and state-of-the art IND-X¿ process produces the flattest, most accurate face finish possible.
"The astonishingly flat surface guarantees optimal reliability with a uniquely true response on all points of the putter face. Even outside of the normal 'sweet spot', the cross milled face finish ensures a true roll and does not deflect a ball off-line as with other milled surfaces," the announcement said.
Sizemore says of his new XB1 putter" "I represents a new generation of modern equipment.
"It integrates progressive technology with sophisticated materials yet distinctively looks like a conventional blade.
"This dynamic design combination will appeal to the golfer who likes a classic blade. but needs more accuracy and consistent feedback."
Sizemore says their arrangement of a carbon steel head with a copper insert guarantees that the XB-1 Putter will generate a distinctive feel with an outstanding low resonance sound.
Sizemore adds that although accuracy is an important component of a putter, golfers respond to feel and auditory sounds for the perfect putt.
As with his entire Sizemore Collection, he has incorporated his Total Club Approach or TCA in the XB-1 Putter. It is his premise on which he develops and designs every putter. His TCA requirements include:
– Original designs that have a unique look and feel
– Highest level of craftsmanship and construction
– Tolerances less than 1/1000 of an inch
– Tip-Stiff shaft technology for maximum stability
– IND-X¿ face finishes guarantee the flattest putting surface
– 3-D optical design for superior alignment
– Creative concepts for revolutionary technologies like AIM¿
The traditionally inspired XB-1 Putter comes with a 4-degree loft, 71-degree lie, and 34.5-inch stainless steel shaft which is incorporated over the short slightly offset (1/2) hosel neck.
It is available in both left and right handed models at a suggested retail price of $349.00 and shipping will begin on January 1, 2007.
Sizemore has released a collection of six putter designs, which, he says, have been used by over 30 PGA Tour Players from 2000 until the present.
In all over $6 million has been won with his putters on the US PGA Tour, with no endorsement fees paid.
These include a victory, four second place finishes, several top-10 and numerous top-20 finishes.
For more information on the Sizemore Collection you can visit their website at wwww.sizemoregolf.com.