Six birdies put Dinwiddie clear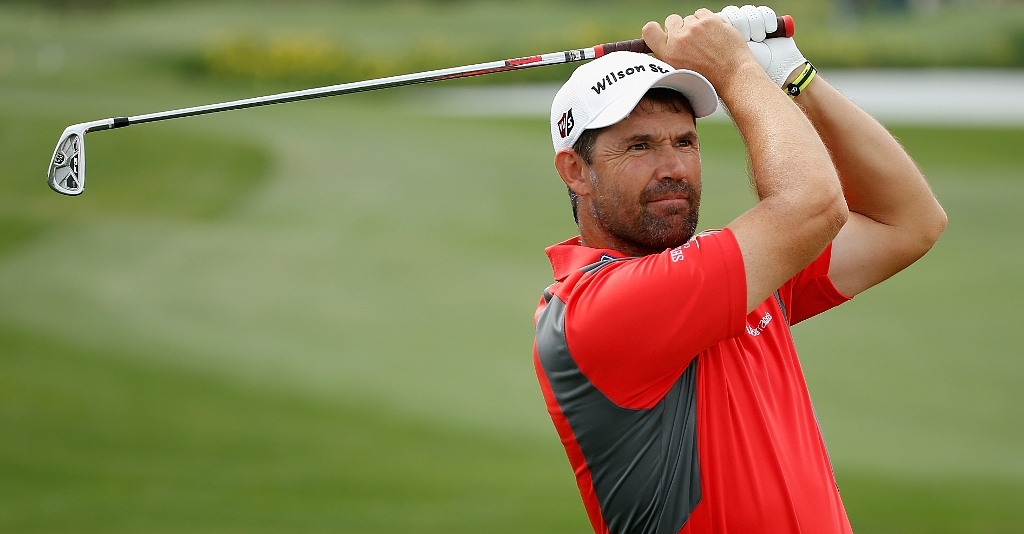 Robert Dinwiddie has fired a businesslike 6-under 65 to take the lead after Friday's 2nd round of the Saint-Omer Open.
Englishman Robert Dinwiddie has fired a businesslike 6-under 65 to take the lead after Friday's second round of the Saint-Omer Open.
The Challenge Tour Number One posted six birdies in a bogey free round to reach six under and lead Austria's Martin Wiegele by a shot.
Already a winner at the Kenya Open this year, Dinwiddie is amongst a group of Challenge Tour players trying to secure a permanent place on The European Tour by winning this week at Aa Saint Omer Golf Club.
"You get asked a lot of questions about how important this week is, and you try to downplay the importance. Really you've just got to treat it like any other event, and just try to hit the best shot you can every time," said the 27 year old.
"I'm really happy with a 65, especially as my neck went after my first shot on the range this morning.
"I hit a couple more and it felt pretty sore, so instead of hitting any more shots I went to the physio truck to see if they could loosen it up. It was still a bit stiff afterwards but treatment definitely helped a bit. Luckily it didn't affect my swing, as I thought it might. Hopefully with a little bit of rest tonight I'll be feeling even better tomorrow.
"It's a very difficult track, but I did think the pins were a little easier today – though maybe that's just because I was playing better. The greens also seem to rolling better, and the wind wasn't affecting the putting as much as yesterday. But there were still some very tricky holes out there, so I'm delighted to have kept the bogeys off the card today.
Overnight joint leader Wiegele was unable to build on his first round 66, but a round of two birdies and two bogeys kept his score at five under and placed him one ahead of England's Jamie Elson and Matt Haines and Denmark's Mark F Haastrup.
"I didn't play much worse than yesterday," said Wiegele, a winner in his homeland two weeks ago on The Challenge Tour.
"The wind got up pretty early again. So I was pretty pleased with how I played, but disappointed that I made a few mistakes on my back nine, which cost me some shots. But I recovered well on the last with a good bunker shot and a birdie putt from four metres, which brought me back into a good position – that was a relief, and a nice way to finish."
Haastrup, fresh from his third place finish in Portugal, was delighted to maintain his good form.
"I played very well today," he said following a 67. "I made bogeys on the greens I missed, but also made a lot of birdies. So it was an up and down day, but luckily there were more ups than downs."