Singh a familiar tune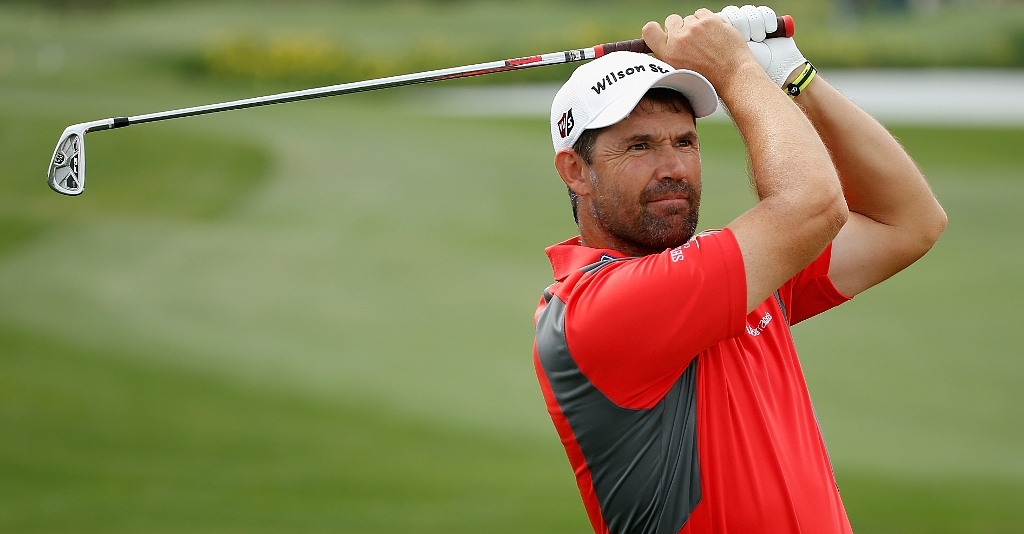 Matt Cooper, fresh from tipping Zach Johnson at 14-1 last week, previews the Byron Nelson Championship in Texas.
Part two of the mini-Texas Swing takes the PGA Tour to the TPC course at Las Colinas for the Byron Nelson Championship.
Last year the course owners unveiled a significantly altered course as architect and ex-Tour player DA Weibring, aided by current Tour players Harrison Frazar and JJ Henry, tweaked the course to cope with player's extra length whilst adding 65 bunkers and re-laying the greens with bent grass.
The players were generally positive about the changes and forgiving of the occasional bad bounce, but whilst some thought the course essentially stayed the same, others felt like they were playing a different venue entirely – all a bit confusing really.
Although I'm going to start with a course winner, he's the sort of golfer who is unlikely to worry one way or the other given that he tends to put hard graft and elbow grease ahead of the subtleties of course design.
Vijay Singh won here in 2003 and it wasn't a one-off – he was third in 2005 and also threatened to win in both 2001 and 2007.
2009 has been a disappointing season after enjoying a golden period last summer that had everyone in golf recalling the Vijay Singh of 2004.
In just five weeks he won three times and not one tin-pot amongst them – the Bridgestone Invitational at Firestone, The Barclays at Ridgewood and the Deutsche Bank Championship at TPC Boston were all high quality fields (even if they did lack Tiger).
It was relentless stuff and when he claimed the Chevron World Challenge event in December he must have been eyeing more glory this year – only for injury to intervene.
In the last month or so there have been signs of a recovery however – firstly he played some good golf at Augusta and then finished ninth in the Players' Championship.
At Sawgrass Singh said: "Last week was the first time I played healthy. I hit the ball pretty good. It's coming round. That's a start and I'm looking forward to the events to come."
You can bet that the hard-working Fijian will have been out on the range in the mean time and we can take heart from his putting stats at Sawgrass (he ranked fourth for putts per round).
If he can improve on that ninth place last time out, 30-1 could look big.
Last week we had some success backing a Johnson and let's hope it can continue in the shape of Dustin Johnson, whose price I cannot quite fathom.
In fact the two Johnsons have more in common than a surname because both of them went crazy-low last week at La Cantera.
The difference was that Zach had a better start and the experience to maintain his challenge.
But don't overlook Dustin's Friday round of 65 and Saturday's 62 – they were blistering efforts.
Also consider that he has made just 44 starts on the PGA Tour since turning professional and won twice – at Atunyote last autumn and at Pebble Beach earlier this term.
Unlike many in the field he never played the 'old' Las Colinas and his first view of it last year resulted in a first-round 68 which left him in fourth on Thursday night.
I seriously rate his swing and when you look at some of the serial non-winners below him in the betting you have to wonder how he can be priced at 100-1.
Ben Crane might not be the most injury-prone player on Tour (Arron Oberholser owns that "prize") but if it weren't for such a rickety set of bones he surely would have added to his two wins. This year the body has held up and the form is on an upward curve.
Seventh at Torrey Pines, third at PGA National and 11th at Bay Hill, he very nearly topped it all at Sawgrass when starting with a 65 and staying near the top of the leaderboard all week, ultimately finishing fifth.
A resident of Westlake, Texas and currently working on the mental side of the game with a sports psychologist in Dallas, there would no better place for him to win than Las Colinas where he was second in 2002. Raise the Crane at 55-1.
Finally this week turn to a man who actually lost out in a play-off during Vijay Singh's hot trot last August.
Kevin Sutherland briefly threatened to win The Barclays but ultimately was caught by Singh and Sergio Garcia, but he maintained his form, adding another second place finish in the Frys.com Open.
This year has been a less successful but, again like Singh, he bounced back at Sawgrass.
In Sutherland's case a first round 73 left him in 79th place but round of 67 and 72 saw him move up to 11th on Saturday night before drifting away on Sunday.
Talking about the course changes last year Sutherland said, "It's funny, for a course that's in exactly the same place, every single hole, it plays completely differently."
That wasn't necessarily a bad thing in his case because, having previously had ordinary course form, he suddenly felt right at home and entered the final round in second place.
Sutherland has always played well in nearby Houston as well as here in Dallas, add him to the plan at 80-1.
Tips:
1pt e.w. Vijay Singh at 30-1 (1/4 1,2,3,4,5 Bet365, Boylesports, Victor Chandler). Course winner bounced back with top 10 last time out.
1pt e.w. Dustin Johnson at 100-1 (1/4 1,2,3,4,5 Bet365, BlueSq, 888sport, Betinternet). Big price for two-time winner who went low last week.
1pt e.w. Ben Crane at 55-1 (1/4 1,2,3,4,5 Bet365). Finally fit again and finding form, second on course.
1pt e.w. Kevin Sutherland at 80-1 (1/4 1,2,3,4,5 BetFred, BlueSq, William Hill). Enjoyed the new course layout last year.