Simpson joins Watson at the top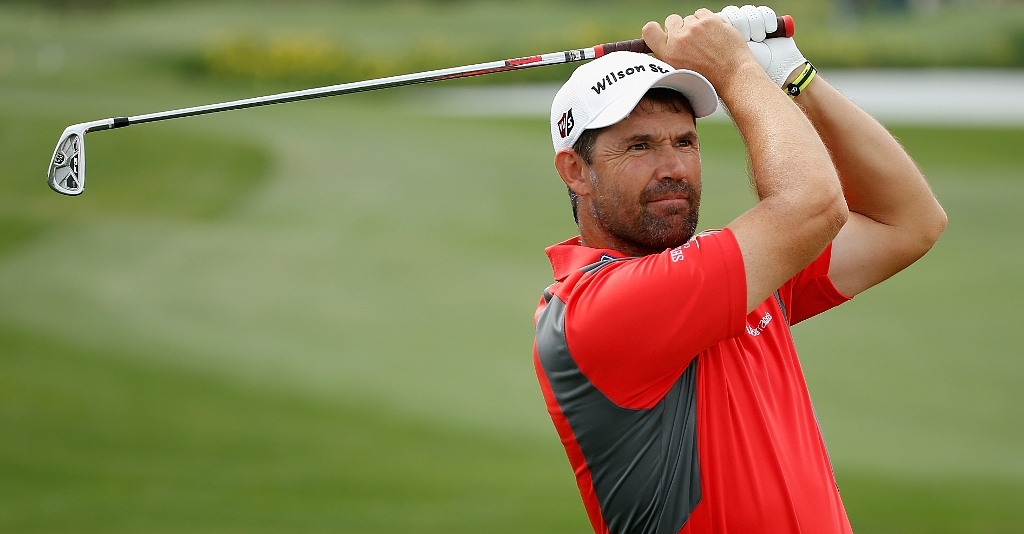 Webb Simpson shot a five-under-par 67 to lead alongside Bubba Watson heading into the final round of the Zurich Classic.
Webb Simpson shot a five-under-par 67 to lead alongside Bubba Watson heading into the final round of the Zurich Classic.
Simpson went on an early charge on Saturday, birdying holes three to seven, and followed it up with 11 straight pars to finish the round on five-under 67 and move into a share of the lead at TPC Louisiana.
It's the first time Simpson has held a 54-hole lead in his professional career.
"I've always slept pretty good going back to college and amateur days holding the lead," said Simpson. "But this is why we do what we do. This is why we work out, why we practice, to give ourselves a chance to win on the PGA TOUR.
"I think that will kind of calm my nerves."
Simpson's round got going with a 6-foot birdie putt on the third hole, and he followed it up with four more birdies in the next four holes. He rolled in a 33-footer on the fourth and a 16-footer at the fifth, before he chipped in from 62 feet at the sixth and two-putted for birdie at the par-five seventh.
"It just kickstarted the round for me," Simpson said. "I've been playing well I feel like as of late. Today was a little more exciting. "
Overnight leader Bubba Watson started in perfect fashion with a 3-footer for birdie on the first hole, but when his iron approach to the par-five second green finished up near a cypress tree, he stubbed his chip shot and had to settle for par.
A three-putt bogey followed on the third, and another bogey came at the sixth, leaving Watson two shots behind Simpson at the turn. But birdies on both par-fives on the back nine saw him reclaim a share of the lead.
"It was hard to make a lot of putts, for me," Watson said. "The greens are getting burned out. Hopefully, they don't lose them by Monday. Some of them are getting pretty brown.
"Other guys on the board were making some putts, but for me it was a tough day."
Watson said his birdie on the par-five 18th to retake a share fo the lead was key.
"Knowing that if I stroke this well, I'm tied for the lead and not one back, knowing I'm in the final group," said Watson, "there was a lot of pressure on that for me. Somehow it went in dead center, and so I'm in the final group."
American John Rollins in in third at 11 under, while six players are tied for fourth at 10 under – K.J Choi (67), Steve Stricker (68), George McNeill (65), Charles Howell III (66), Tommy Gainey (68) and Matt Jones (69).
Luke Donald was 7 under after a 70.