Sidaro gets golf mobile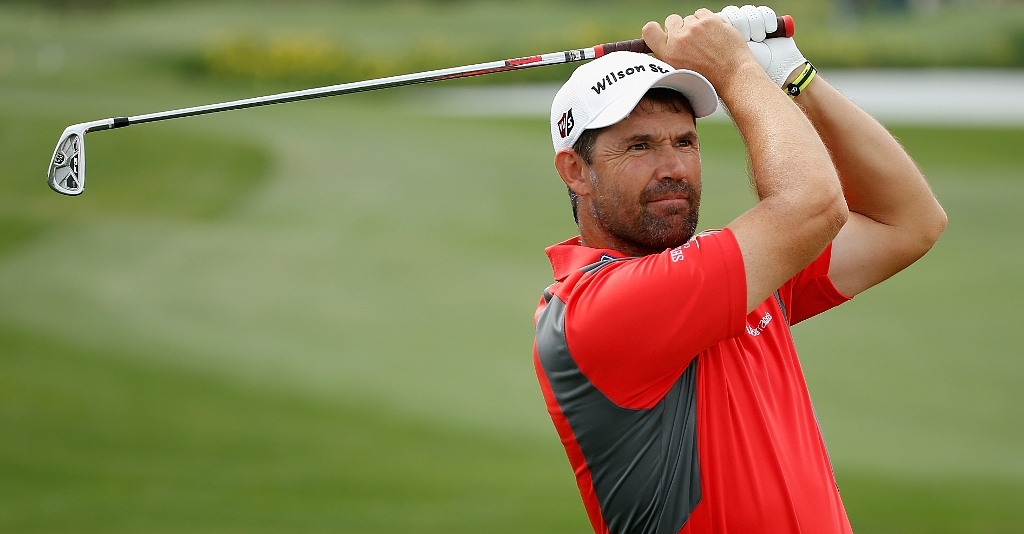 The European Tour's John Paramor has helped launched a new and innovative application for mobile phones.
Officially launched at the British Senior's Open, Sidaro is a unique and innovative application for mobile phones that promises to transform any golfer's knowledge of the game – and keep them bang up to date with the state of tournament golf as well.
Perfect for the golfer on the go, it is backed and co-founded by European Tour chief referee John Paramor who helped introduce the application in the leafy surroundings of the Sunningdale Golf Club.
The Sidaro and Paramor combination is no coincidence because the application's unique selling point is its comprehensive coverage of the Rules of Golf.
Not only can users test their own knowledge of the rules in the interactive prize-winning quizzes, but John also heads a panel of rules experts who will be available to answer questions from Sidaro members on all aspects of the sometimes complex rules of the game.
As John explains, "Having a good knowledge of the Rules is almost like having a 15th club in the bag but without being penalised!"
"After advancing your rules education with Sidaro you can be confident you will never incur a needless penalty and will be able to take relief correctly when it is available."
Sidaro was developed on the understanding that there is a big gap in most player's knowledge of the finer details of how to play the game correctly.
Paramor knew the idea would work because of his personal experience out and about during tournament weeks.
"Obviously I work with the professionals who familiarity with the rules is reasonably good but even they could be better to be honest."
"More to the point, the Ask the Expert section of Sidaro should be really popular because the funny thing is that during a normal tournament week I often get upwards of 20 enquiries a week from the public who ask me to provide an answer to a rules difficulty."
"I probably deal with more decisions for the public than for the tournament professionals during an event!"
The interactive quizzes are cunningly written to fool even the most experienced golfers, even those who might boast of their grasp of the finer points of the laws.
What they also highlight is that it is one thing to know a rule and quite another to apply it in an accurate fashion.
"Quite correct," says John. "I find that players frequently know the rules but don't understand them. That's the essential thing. It can be very difficult to come across a rare and curious situation and know exactly which rule to apply and quite how to do it."
"Sidaro's quizzes prompt golfers to consider many different and challenging problems, ones that they could easily encounter, and then give them the security of knowing they will make the right decision in the future."
The quizzes also work on another level.
"I think golfers are naturally competitive people anyway," says John. "So learning the rules in a competitive environment works well. Sidaro allows a person to develop this knowledge in a way that is fun."
Users won't want to take the quizzes too light-heartedly because there are a series of great prizes on offer.
The Rules Quiz will have an annual play-off at the Wentworth Club and the Sidaro World Golf Rules Championship has prizes worth over £2,000 every month.
In addition to the focus on rules, Sidaro also keeps golfers up-to-date with the state of the wider world of golf with a news section powered by Sky Sports and live tournament leaderboards driven by the European Tour.
There is also a personalised scoring and stats tracking system, partner promotions and a members' clubhouse for mobile and online chat with fellow Sidaro golfers worldwide.
Sidaro is available direct from your mobile phone, working on virtually every handset as well as the web and WAP.
Users gain access by visiting www.sidaro.com and downloading a FREE 14-day trial.
They then access Sidaro as a mobile or a web-based service and enjoy perfectly synched interaction between your phone and computer.
After the free trial, standard cost is £5 per month charged directly to your mobile phone bill or via credit card, or £29.99 a year via www.sidaro.com charged by credit card or PayPal.
John is used to having the last word when it comes to discussions about golf and on the subject of Sidaro it is no different.
"If you love golf," he concludes, "you'll want Sidaro."