Shoot for this stunning prize!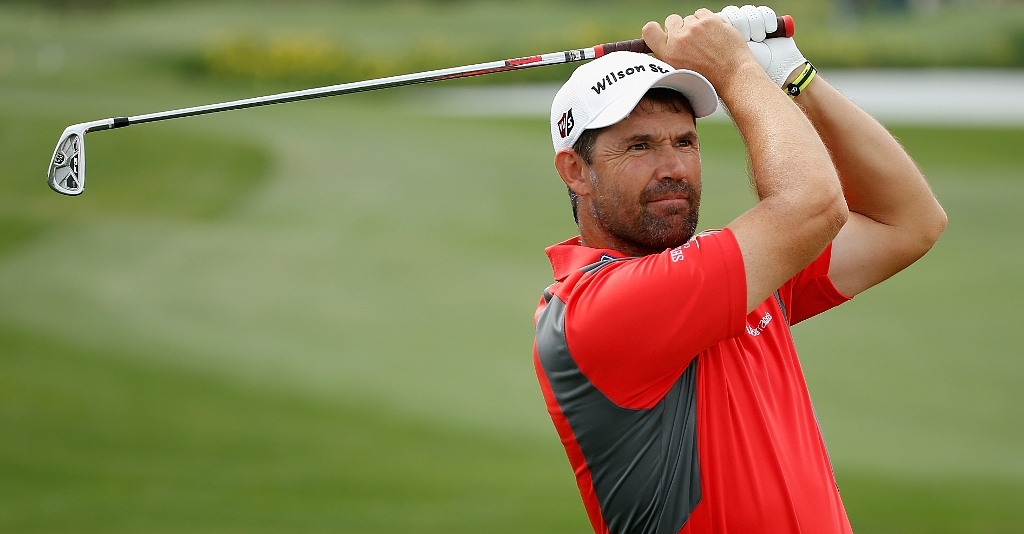 With the Transatlantic Tussle getting ever nearer, we look back to last year's Srixon/Cleveland Golf 'Shoot Out'.
It's the dream of every amateur golfer to tee it up alongside a world-class tour pro and when it's in full on competition then even better!
And that was the thinking behind the exclusive invite only Srixon/Cleveland Golf 'Shoot Out' that took place at Bearwood Lakes Golf Club in Berkshire in May last year.
With Di Stewart and the Sky cameras adding to the sense of occasion, an excited bunch of lucky customers and competition winners realised here was the chance to test their games alongside some of the world's top Tour players.
And what a line-up. Henrik Stenson (recent winner of The Players Championship), Ryder Cup star David Howell, BMW PGA champ and multiple Euro Tour winner Miguel Angel Jimenez and 2008 Volvo Masters champ Soren Kjeldsen.
With the skies brightening over an expectant crowd of invited guests, customers, competition winners and even golf course designer Guy Hockley, battle commenced.
The main event was focused around each Tour pro hosting a Fourball in a Texas Scramble format 5 Hole play-off.
Strict terms of the event were that each member of the team had to be responsible for one tee shot each – a daunting task off championship tees with a headwind on four of the five holes!
But with the atmosphere relaxed – crowds, staff and specially invited guests had complete access to roam amongst the players during the Shoot Out and even get autographs and pictures – the fun side of the day was always going to repel any nerves.
The Shoot Out ended up being a closely fought out contest.
The teams led by Jimenez, Kjeldsen and Stenson all finished at one-under but they were pipped to the title by Team Howell, who carded -2.
Each amateur team member took home a framed photo signed by their Tour player team captain, along with other signed memorabilia including caps and the score card from the day. Team Howell also picked up a Cleveland 3 wood each.
Andy Martin (Foremost Golf), one of the amateurs who took part, said: "It was the most fun I have had on a golf course in as long a time as I care to remember. It was certainly a well organised day and for me to get a knock with winner from the European Tour is something that I will remember for a long time."
Leslie Hepsworth, CEO Srixon Sports Europe, who witnessed the action, said: "This is the perfect way to treat our top Customers and show them what great Ambassadors our Tour Players are for our two brands"
And when asked what Stenson, Jimenez, Howell and Kjeldsen thought of the day, Iain Steele, (Cleveland Golf / Srixon European Tour Operations Manager) was delighted to report that: "The Players all thought it was one of the best corporate days that they have been a part of."
The Transatlantic Tussle has been put together as the next stage of the development of this event.
Once again lucky competition winners will get the chance to play with and against some of the best golfers in the world – but this time after Virgin Atlantic flies them over to Miami, Florida!
The trip will include, 4 nights accommodation including food & beverage at the 5 star Fairmont Turnberry Isle resort in Miami, return flights with Virgin Atlantic including transfers, tickets to Sunday's World Golf Championships at Doral and the chance to play with major champions Jim Furyk and Vijay Singh and US Tour star Boo Weekely to name a few.
To win this fabulous prize, click here