Shin holding off new Gal Sandra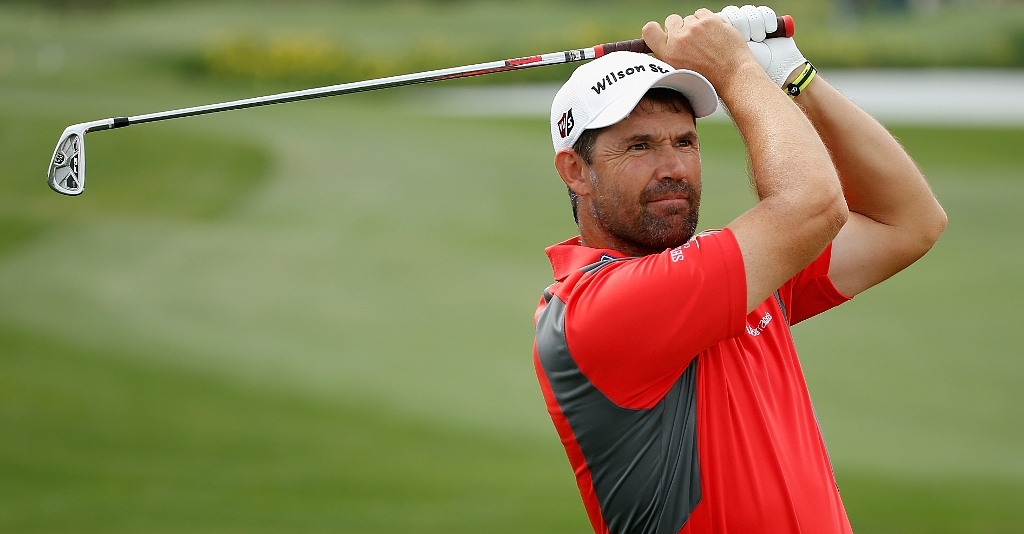 Sandra Gal is one of the new girls in town, but she is just one off the pace as the Kia Classic heads into Sunday's final round.
Germany's Sandra Gal is one of the new girls in town, but she is just one off the pace as the LPGA Tour's Kia Classic heads into Sunday's final round.
And this in an event that includes some of the very best women golfers the Tour can throw at her.
Nevertheless, winning her first tournament in the US isn't going to be easy.
Not with tenacious Jiyah Shin in the lead for the second day running after following her magnificent 9-under 64 or Friday with a solid 3-under 70 that matched Gal's 70 and took the former World No 1's 54-hole total to a 15-under 204.
Gal is on 14-under and all of six shots clear of South Korea's Na Yeon Choi and seven in front of yet another South Korean, In-Kyung Kim.
Shin, who is bidding to regain her World No 1 spot from Taiwan's Yani Tseng, was unable to reproduce the magic she whisked up with her putter during Friday's 64 and had to be content five birdies and two bogies, one of them on the 18th where the growing darkness, she said, made her rush her drive which she hooked into the water.
"It's OK. I still have one more round," she said before adding a warning to Gal by adding: "And I can't wait; I think it will be a good day."
Gal said she wasn't at her best after having to play 27-holes on the demanding par-73, 6,707-yard course at the Pacific Palms resort in Industry City near Los Angeles in California
"I didn't mind (the number of holes she had to play) but it was really cold the last five or six holes.
Gal said she had been impressed with Shin's solid play.
So much so, she said: "I told my caddie, (after Shin found the water at the last) 'Wow, she's not a machine.' I thought she was,"
"But yeah, she hits it really straight and she's playing really well. She's sticking every iron on the pin, so I think I'm just going to focus on my game and play the course."
Easily the best rounds from as front runner came from Choi, who had six birdies and an eagle in her 8-under 65.
Choi eagled the par-4, 377-yard sixth with a driver and a wedge from 106 yards. The ball landed just past the hole and then spun back into the cup.
Choi, who opened with rounds of 73 and 72, said a putter change had largely been responsible her third-round fight-back.
"Just my putter was cold," she said. "I couldn't make it work the last two days, so I changed the putter and I felt really good."
In-Kyung Kim had a 72 and was alone in fourth place at 8-under 211 with Sweden's Anna Nordqvist next in fifth at 71-212.
First-round leader Amanda Blumenherst is tied for sixth, now nine shots of the pace at 6-under 213.
Michelle Wie, who was on Blumenherst's heels after the first round and has drawn the biggest crowds of the week here at Pacific Palms, shot a 2-under 71 and is at 5-under 214 in a tie for eighth.
"It was kind of up and down a little bit, but not too bad," Wie said of her round. "It was kind of a day where I felt like I shot a lot better than I scored. It's kind of like golf, you know, some days you play well and some days you don't."
Right now it Shin and Gal are the ones playing well – so well, in fact, they look to have turned the event into a two-horse race