Shin dazzles again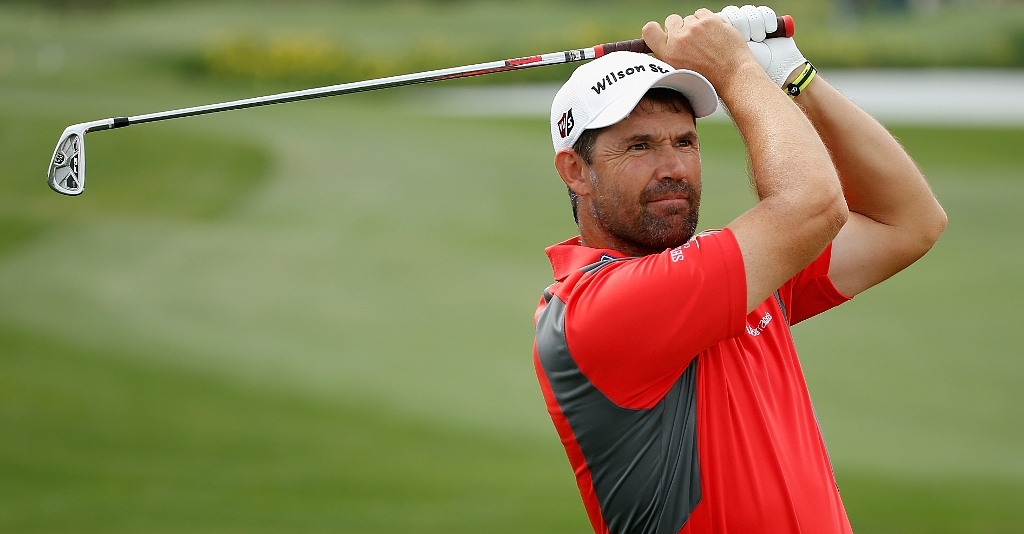 Jiyai Shin picked up her fifth title in 11 months with a massive seven-stroke victory at the Wegmans LPGA on Sunday.
Korea's newest star, Jiyai Shin, picked up her fifth title in 11 months with a massive seven-stroke victory at the Wegmans LPGA on Sunday.
The 21-year-old rookie from Seoul shot a 1-under 71 to finish in a downpour at 17-under 271.
Kristy McPherson and Yani Tseng each shot a 66, the day's best score, but their surge was never going to be enough to catch the runaway Shin and they had to settle for joint second-place at 10 under.
Japan's Mika Miyazato (71) and the USA's Stacy Lewis (74), a former NCAA champion from Arkansas, and fellow rookie Haeji Kang (71) of South Korea finished a shot back in joint fourth place
Inn a tournament in which Tiger Woods' niece, Cheyenne Woods, made her professional golf debut but missed the cut by four strokes, first-round leader Sandra Gal (74) of Germany bogeyed the last hole to drop into a four-way tie for seventh place at 8 under with Cristie Kerr (69), Meaghan Francella (70) and Sun Young Yoo (73).
An up-beat Shin indicated that the golfing world has not seen the last of her this season
"I have a lot of tournaments" left to play this year and "maybe I try to get more wins," she said.
"Still, my goal is rookie of the year."
Shin once more dedicated her victory to her mother, who was killed in a motor car crash in 2004. "I have my mother's picture in my course book," she said.
Shin took a four-stroke lead into the final round at the Locust Hill course and was never threatened as she marched to victory – even when she picked up two late bogeys as heavy rain pounded the course in the final rounds
She earned $300,000 as she rocketed to the top of the money list above Kerr, In-Kyung Kim and World No 1 Lorena Ochoa with $1 million.
Ochoa and highly ranked Suzann Pettersen, the runner-up here last June, were the only two of the World's top 20 who did not play in the Wegman's LPGA
A multiple winner on the Korean tour before her move to the LPGA Tour at the start of the 2009 season, Shin became the first non-LPGA member to win three events when she secured the 2008 Women's British Open and followed that with wins in the Mizuno Classic and ADT Championship.
Lewis, who tied for third at the US Women's Open last summer, reached 13 under at the 13th, but slumped with four bogeys on the rain-lashed final six holes.
ALL THE FINAL ROUND SCORES
(USA unless stated, par 72):
271 Ji-Yai Shin (Kor) 65 68 67 71
278 Ya-Ni Tseng (Tai) 73 69 70 66, Kristy McPherson 67 69 76 66
279 Mika Miyazato (Jpn) 69 72 67 71, Haeji Kang (Kor) 68 75 65 71, Stacy Lewis 68 67 70 74
280 Sun Young Yoo (Kor) 71 67 69 73, Meaghan Francella 71 68 71 70, Cristie Kerr 75 65 71 69
281 Mindy Kim 69 68 71 73, Michelle Wie 69 68 75 69, In Kyung Kim (Kor) 71 71 68 71, Brittany Lincicome 70 75 67 69, Sandra Gal (Ger) 64 73 69 75
282 Lindsey Wright (Aus) 71 68 67 76, Ji-Young Oh (Kor) 69 72 68 73, Ai Miyazato (Jpn) 72 69 70 71, Morgan Pressel 68 66 70 78, Anna Grzebien 70 71 70 71, Brittany Lang 73 66 70 73, Sarah Kemp (Aus) 69 70 73 70
283 Alena Sharp (Can) 70 70 69 74, Mi Jung Hur (Kor) 68 73 72 70
284 Stacy Prammanasudh 71 71 72 70, Na Yeon Choi (Kor) 69 72 70 73, Karen Stupples (Eng) 69 72 71 72, Karrie Webb (Aus) 72 71 70 71, Se Ri Pak (Kor) 69 71 73 71, Amy Yang 69 73 72 70, Wendy Ward 70 72 68 74
285 Helen Alfredsson (Swe) 69 73 72 71
286 Jennifer Rosales (Phi) 69 69 74 74, Irene Cho 71 72 68 75, Hwa seon Lee (Kor) 75 70 71 70, Amanda Blumenherst 70 71 79 66
287 Joo Mi Kim (Kor) 72 70 74 71, Anna Nordqvist (Swe) 72 73 70 72, Karin Sjodin (Swe) 72 73 72 70
288 Vicky Hurst 74 71 75 68
289 Becky Morgan (Wal) 71 73 71 74, Lisa Strom (Gbr) 73 72 75 69
290 Chella Choi (Kor) 75 69 73 73, Shi Hyun Ahn (Kor) 74 71 74 71, Young Kim (Kor) 74 70 72 74, Julieta Granada (Par) 76 69 73 72, Hye Jung Choi (Kor) 70 72 74 74
291 Jin Joo Hong (Kor) 70 73 74 74, Lorie Kane (Can) 73 71 72 75, Sarah Lee 72 73 73 73, Michele Redman 67 74 75 75, Karine Icher (Fra) 75 70 72 74, Kris Tamulis 74 70 74 73
292 Minea Blomqvist (Fin) 70 74 77 71, Giulia Sergas (Ita) 73 69 78 72, Pat Hurst 70 75 74 73, Jee Young Lee (Kor) 73 69 75 75, Aree Song (Kor) 71 73 75 73, Jimin Kang (Kor) 73 70 75 74, Jimin Jeong 72 73 72 75, Carri Wood 71 70 74 77
293 Natalie Gulbis 71 72 74 76, Johanna Mundy (Eng) 74 71 74 74, Beth Bader 71 73 75 74, Reilley Rankin 69 72 77 75, Kyeong Bae (Kor) 74 69 71 79
294 Jane Park 73 72 78 71, Katie Futcher 72 73 80 69
295 Marisa Baena 73 72 75 75, Soo-Yun Kang (Kor) 73 72 78 72, Brandi Jackson 68 75 79 73, Allison Fouch 72 72 75 76
297 Silvia Cavalleri (Ita) 74 71 74 78, Diana D'Alessio 68 76 76 77
298 In-Bee Park (Kor) 74 68 75 81