Sheshan International GC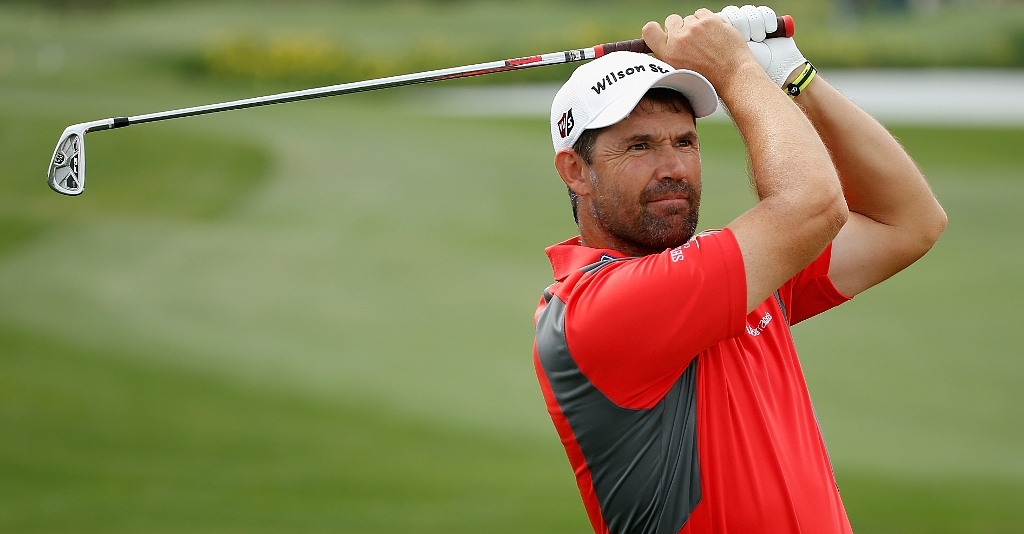 Sheshan International, host of the WGC-HSBC Champions, is Shanghai's first and most exclusive private golf club.
Sheshan International , annual host to the WGC-HSBC Champions, is Shanghai's first and most exclusive private golf club.
With a restricted membership of highly influential individuals and respected businessmen, the Club boasts a world-class championship course and clubhouse.
Established in 2004, the Sheshan Golf Club has already received wide acknowledgement and a host of awards from the international golf community.
In 2009 Sheshan's Golf course was recognized by Golf Digest as the 68th top golf course in the world outside of the US and in 2008, the Asian Golf Association awarded the club the honorary title of 'Best Golf Course in Asia' and the Asian Golf Monthly named it the Best Maintained Course in Asia.
Having successfully staged the HSBC Champions tournament for five years, Sheshan was first choice when the event was up-graded to a World Golf Championship event in November 2009 and is expected to remain the host club for this top tier event for a good few years to come.
The 18-hole, 72-par golf course designed by Nelson & Haworth, the internationally noted golf course designers, is the only golf course in Shanghai which is set near the mountains in a unique forested hillside environment.
Built around 1,000 year old ginkgo trees and, a spectacular quarry with 80 years of history, Jiangnan style bridges over calm waterways and with a change in elevation of more than ten metres in the shadow of the world famous Basilica of our Lady of Sheshan, the course offers a quality golf challenge and scenic views on every hole.
HOLE BY HOLE
But for more details and a good view of the course, you can go to the club's official hole-by-hole descriptions by Clicking here. Then go to "Golf Club" and finally click on "Hole Descriptions".
PRACTICE FACILITIES
Sheshan Golf Club's world-class practice facility features 20 practice bays with True Strike mats and 20 grass bays with 4 target greens, a short game area with putting greens, chipping greens, a practice bunker.
There is also a Golf Instruction Centre, with a club fitting service, a refreshment area and members' rest area.
Instruction facilities include 2D and 3D Motion Capture Systems and a Golf Club Technology Centre where you can have your clubs custom fitted.
The club also offers one-on-one lessons and small group clinics to cater for all needs, be it a single tip to drive the ball further or for a series of lessons to cut strokes off your game.
COUNTRY CLUB
The Sheshan Country Club is the central hub of the local residential community and offers an extensive range of facilities for every member of the family.
Recreational facilities include fitness and dance studios, indoor and outdoor swimming pools, tennis, basketball and squash courts and ten pin bowing and billiards.
The Club has recruited sports professionals from different fields and has set regular classes and training programs for members and residents.
The club's Spa and Beauty Salon on the upper level of the club offers exclusive spa service from a team of international therapists.
And for the food connoisseurs, the Country Club has created a range of culinary options to satisfy most appetites.
A partnership has been formed with established and well known Shanghai Italian restaurant operator, Da Marco, to manage the La Piazzetta Café at the entrance to the club and the La Scala, fine Italian restaurant on the upper level of the Country Club.
In addition to a convenience store for all life's necessities, Legends on the lower level is a family style diner and sports bar offering American-style fast foods with big screen television sets to catch the latest sporting events.
GOLF CLUB DINING
At the Sheshan Golf Club itself there are further dinning establishments with The La Toscana offering a wide range of Western dishes alongside local Chinese and Southeast Asian specialties and the Havana Club providing the perfect place to relax with friends over glass of wine, a single malt whiskey or a fine cigar while looking onto the course
THE LODGE
If it accommodation you seek, Lodge at Sheshan International Golf Club is a boutique golf hotel that can accommodate all of its guests' needs – including a round or two of golf at this exclusive members only club
Nestled in the heart of the golf club the lodge provides easy access to the Golf Instruction Centre, the practice range and chipping and putting areas.
Its large comfortable rooms are fitted with beautiful Spanish style furniture and a the lodge promises that its friendly staff will ensure your stay exceeds your expectations.
TO CONTACT THE CLUB
Contact:Jiang ning
Booking Line: +86-21-37658808-7788
Mobil: 13601704573
Email: hotelreservations@sheshangolf.com