Seve loses his battle with cancer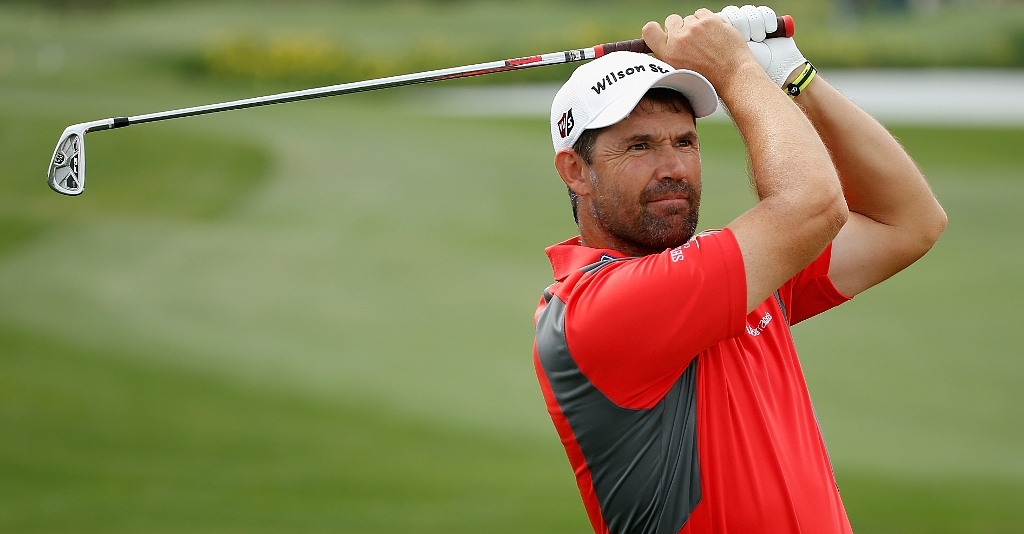 Spanish legend Seve Ballesteros' gallant fight to beat brain cancer is over. He has died aged 54.
Spanish legend Seve Ballesteros' gallant and courageous fight to beat brain cancer is over.
Europe's greatest-ever golfer has died at his home in the northern Spanish town of Pedrena, his family have confirmed.
The 54-year-old golfing icon passed away at 01h10 BST on Saturday morning due to respiratory failure.
His death followed an announcment earlier in the day that his fight to live had suffered a severe setback.
The family's brief statement read: "The Ballesteros family informs that Seve's neurological condition has suffered a severe deterioration. The family will inform accordingly about any change in his health condition and takes this opportunity of thanking everyone for the support that both Seve and his own family have been receiving during all this time."
His his ex-wife Carmen, sons Baldomere and Miguel and daughter Carmen are understood to have been be with him at the time of his death.
Ballesteros' brother Baldomero told reporters that Seve's funeral will be held at Saint-Peter's Church in Padrena 1 p.m. local time on Wedenesday.
A wake will follow at Ballesteros' family home, with only family and close friends attending. Ballesteros will be cremated.
Miguel Angel Revilla, head of Ballesteros's native Cantabria government, said the region would observe three days of official mourning.
Current Ryder Cup captain Jose Maria Olazabal took the news of his great friend and Ryder partner's death very badly and was often in tears during Friday's third round of the Spanish Open.
Earlier on Thursday evening, when informed that Ballesteros health had suddenly deteriorated, Olazabal had said: "Seve was the biggest inspiration for me without a doubt. I didn't know what the Ryder Cup was all about before my debut at Muirfield Village (in 1987).
"He took me under his wing, I saw the way he fought until the end and his passion for winning. It's something I've carried on, or at least I've tried to keep with me."
Ballesteros served as a great inspiration to the European team during last year's Ryder Cup, with a photo of him and Olazabal, who won 13 out of their 15 games together, hung in the dressing room.
"He sounded just as passionate as he always does when talking about the Ryder Cup," Lee Westwood said at the time.
"He obviously is one of the legends of the game and instrumental in taking European golf to a world audience.
"Not that everybody needed a lift, but it gave some of the lads that had not played with him or spent much time with him that extra idea of what it's all about.
"I know it was over the phone, but you could still almost see a twinkle in his eyes when he was talking, he was so passionate."
The 54-year-old Ballesteros won three British Opens, two Masters and a multitude of worldwide tournaments with a game marked at times with some amazing improvisational play.
Combined with his great natural ability, his Spanish good looks and his charisma helped establish him as one of his country's best-known personalities of all time and as Arnold Palmer had done in the US, he rocketed golf into an exciting new era in Europe.
Ballesteros fainted at Madrid's international airport before boarding a flight to Germany on Oct. 6, 2008, and was subsequently diagnosed with a malignant brain tumor.
He underwent four separate operations, including one 6½-hour procedure to remove the tumor and reduce swelling around the brain and then, after leaving the hospital and returning home, his treatment continued with chemotherapy.
Ballesteros looked thin and pale during several public appearances in 2009 after being given what he referred to as the "mulligan of my life", but he has rarely been seen in public since March 2010, when he fell off a golf cart and hit his head on the ground.
His few appearances or public statements were mostly in connection with his Seve Ballesteros Foundation to fight cancer.
In December 2009 he appeared on television to receive the BBC's Lifetime Achievement Award at the Sports Personality of the Year event.
He won the Open three times, the Masters twice and played an inspirational role in the Ryder Cup, helping Europe to lift the trophy in 1985, 1987, 1989 and 1995 before captaining them to another victory at Valderrama two years later.
This after initially lobbying to have the Ryder Cup expanded to include continental Europe in 1979.
Ballesteros turned professional in 1974 at the age of 16 and made his first major impact two years later when he finished second in the Open alongside Jack Nicklaus at Royal Birkdale.
He won his first major in the 1979 Open at Royal Lytham and added Masters Green Jackets in 1980 and 1983 before lifting the Claret Jug twice more at St Andrews in 1984 at Lytham in 1988.
After a total of 87 worldwide tournament wins, he finally retired after battling an arthritic back and knee problems.
He was planning a farewell appearance in the four-hole Champions Challenge at last year's Open at St Andrews, but was not well enough to travel and had to drop out.