Seve Ballesteros tributes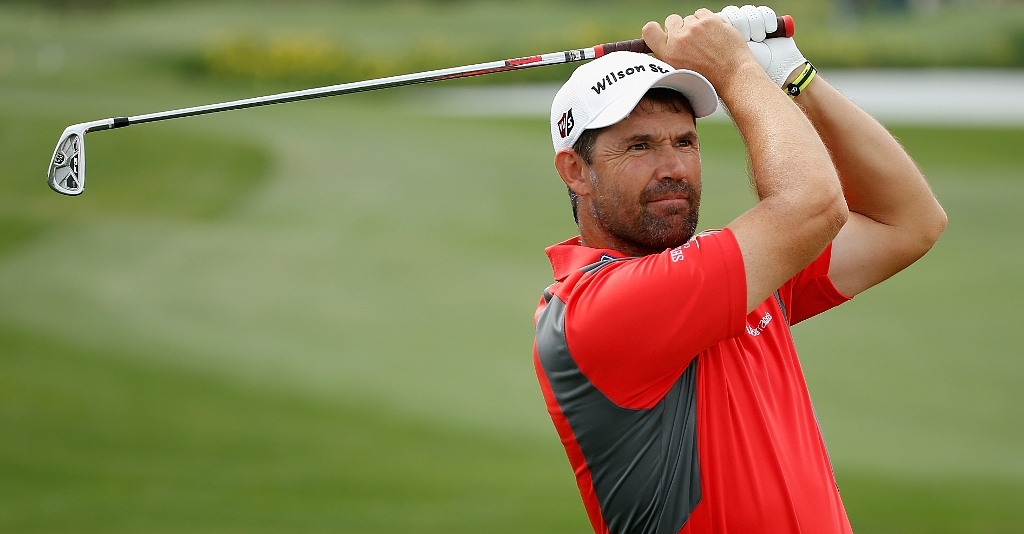 Bernard Gallacher was one of the first to pay homage to Seve Ballesteros, but many more were soon to follow.
Bernard Gallacher was one of the first to pay a tribute to Seve Ballesteros, calling him "Europe's" best ever player", after the legendary Spaniard's death on Saturday
Ballesteros died of "respiratory failure "at his home in Pedrena in the early hours of Saturday morning after a gallant two-and-a-half year battle against a malignant brain tumour had finally failed. He was 54.
Gallacher, who captained the five-time major winner in three Ryder Cups battles against The USA between 1991 and 1995, said he had no doubt whatsoever that Ballesteros helped inspire many of Europe's current crop of stars with his charisma and heroics on the courses of the world.
"You can't speak too highly of him, Seve was Europe's best ever player," Gallacher told Sky Sports News HD.
"Seve's best golf was played in the 1980s but he was still inspiring this new generation of golfers – the Martin Kaymers and the Ross Fishers. We've heard from Lee Westwood how as a young boy he would watch Seve and everyone would want to copy and emulate him.
"Every European Tour player today should thank Seve for what they're playing for. America had Jack Nicklaus and Arnold Palmer – Seve was our Arnold Palmer and Jack Nicklaus rolled into one."
The Ryder Cup was particularly special to Ballesteros; he played in four European teams before going on to captain Europe to glory in Europe's first-ever Ryder Cup matches in Spain in 1997.
He also delivered an inspirational message to Colin Montgomerie's victorious team at Celtic Manor last year, having not been fit enough to travel to Wales.
"He felt it was his duty as the best player in the world to inspire the European team," Gallacher added.
"When I became captain in 1991 he was still one of the best players in the world and he formed a formidable partnership with Jose Maria Olazabal. They were virtually unbeatable."
LEE WESTWOOD, the current World No 1 wrote on Twitter: "It's a sad day, lost an inspiration, genius, role model, hero and friend. Seve made European golf what it is today. RIP Seve."
SERGIO GARCIA said of his fellow Spaniard: "He was a game-changer. To come from where he did and do what he did was amazing."
GEORGE O'GRADY, the European Tour's CEO said he felt "blessed" to have been around in Ballesteros' era.
"This is such a very sad day for all who love golf," he said.
"Seve's unique legacy must be the inspiration he has given to so many to watch, support, and play golf, and finally to fight a cruel illness with equal flair, passion, and fierce determination.
"We have all been so blessed to live in his era. He was the inspiration behind The European Tour."
HOWARD CLARK, Ballesteros' former Ryder Cup team-mate said: "When he came on the Ryder Cup scene he showed us exactly what could happen. In his last one in 1995 he led us into the singles and after six holes was level with Tom Lehman and playing dreadfully – he would say so himself."
Ballesteros would go on to lose, but not before taking the match to the 15th hole against all odds and Clark said: "It inspired the greatest recovery, I believe, from any Ryder Cup team on the last day."
On his career as a whole, Clark said: "We are looking at a top artist – the king of European golf, if you like, for many years.
"He brought excitement into the European game as Arnold Palmer did into the American game. Everybody drew another breath when he played – it was like watching a masterpiece."
PAUL CASEY added: "He really blazed the trail for Europeans. Not only in the Ryder Cup, but also in how he played at Augusta and his victories over here. We owe a huge amount to him."
GEOFF OGILVY, a former US Open champion, said" "Whenever he went to the chipping green, I went too. Just to watch. For me, he was maybe the most talented player ever."
JOSE MARIA OLAZABAL, a fellow Spanish major winner, Ryder Cup team-mate and good friend, said: "He could hit shots that no one else could hit,
"I remember playing with him at El Saler in the Spanish Open. He missed the green at a short hole. The ball finished wide of a bunker and in heavy rough. There was an overhanging tree between him and the flag, which was only ten feet or so from the edge of the green. I actually found his ball and thought he had an impossible shot.
"I told my caddie the best he could do was maybe 12 feet past the hole. Of course, he goes over there, takes a couple of practice swings and hits the perfect shot. The ball lipped out. He hit it so softly. He had that ability no one else had."
There were those who said that Ballesteros' driving was the great chink in his game that eventually brought him down, but Olazabal felt differently.
"I never believed he was a bad driver, certainly not at his peak," Olazabal said. "He was wild when he was young and he was bad at the end; in the middle he was a magnificent driver. But the way course setups evolved did not help him. He was gradually reduced to playing the same shots as everyone else. Which was stupid of course."
NICK PRICE, a Three-time major winner said Ballesteros was "light years ahead" after seeing him for the first time when they were both 21, "It was a mesmerizing moment," Price recalled
The pair battled each other at the 1988 British Open, with Ballesteros rallying from a two-stroke deficit to beat Price by two shots with a final round 65 for his last major win.
"He did for European golf what Tiger Woods did for worldwide golf.
"The European Tour would not be where it is today if not for Seve Ballesteros," said Price, whose brother died from the same problem last year.
"His allegiance to the European Tour was admirable. The guy, he was an icon, just an incredible golfer."
FANNY SUNESSON, the former caddie for Nick Faldo during some of those Ryder Cups, began to cry when asked for her reaction to Seve's death.
"The tears say it all," she said.
PHIL MICKELSON, who earlier this year honored Ballesteros by serving a Spanish dish at the Champions Dinner at the Masters, . recalled his first PGA Tour event as a teenager and the thrill of playing a practice round with Ballesteros.
"From that day on, he couldn't have been nicer to me," Mickelson said. "He showed me a few things, showed me a few shots, and ever since then, we've had a good relationship. … Because of the way he played the game, you were drawn to him."
TIGER WOODS,who, with 15 majors, is the world's most sucessuful active golfer, said on his Twitter feed that he was "deeply saddened" to learn of the death of Ballesteros.
"I always enjoyed spending time with him at the champions dinner each year at the Masters.
"Seve was one of the most talented and exciting golfers to ever play the game. His creativity and inventiveness on the golf course may never be surpassed. His death came much too soon."