Seve backs Olazabal's appointment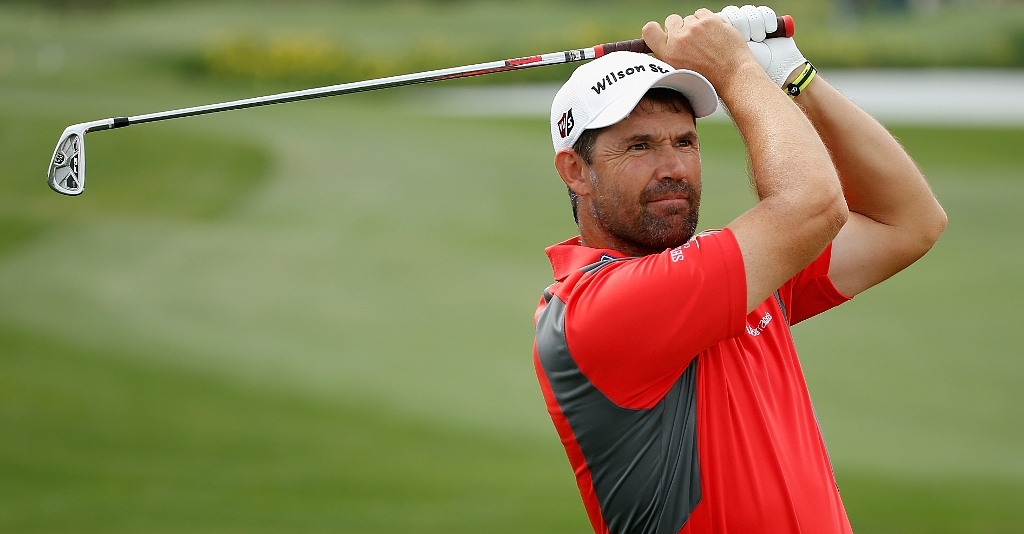 Seve Ballesteros believes European golf is "in very good hands" with Jose Maria Olazabal as its captain.
Seve Ballesteros believes European golf is "in very good hands" with the appointment of Jose Maria Olazabal as its Ryder Cup captain.
Just as Olazabal was talking about "my proudest moment – a great day for me," the man who has inspired him his entire career spoke in glowing terms about his former partner.
Ballesteros was the first person the 44-year-old rang after being asked to take over from Colin Montgomerie for the match in Chicago in September next year.
"Today is a happy day for me," said Ballesteros, still under treatment for brain cancer after the discovery of a tumour over two years ago.
"A wonderful announcement for European golf and one of the best news to start 2011.
"It goes without saying that Jose Maria's election is the right one because we will have a great leader heading a fantastic group of players.
"I suppose that it will be very difficult for me to be in the United States and witness the captaincy of my dear friend, but I hope to watch it on TV and see his success.
"Jose Maria, I wish you the best of luck. Same as in the old times, you will have my support. You know better than anyone else what has to be done."
Olazabal's debut in 1987 came alongside Ballesteros and together they won 11 and lost only two of 15 games together.
"Seve was the biggest inspiration for me without a doubt," he told Press Association Sport.
"I didn't know what the Ryder Cup was all about before going to Muirfield Village. He took me under the wing – I saw the way he fought until the end and his passion for winning.
"It's something I've carried on, or at least I've tried to keep with me.
"I would love him to be able to travel to Chicago and stand alongside me, but being realistic I think those chances are very slim.
"We've already chatted for a few minutes about the Ryder Cup and some of the decisions he took when he was captain for 1997 at Valderrama.
"We joked a little bit too – it was very special to share those moments with him.
"He was always positive. It didn't matter if we were in the middle of trouble or well behind, he always thought we could hit a certain shot and turn things round.
"He kept doing that day after day, year after year. He was amazing.
"And as captain he thought about everything. Every morning he woke up at 3 o'clock with a great idea and called (vice-captain) Miguel Angel Jimenez."
Olazabal may well ask Jimenez, a member of the winning side at Celtic Manor last October, to assist him, although like Montgomerie he is in no rush to select his backroom staff.
Unlike Montgomerie, though, the double Masters champion is going to seek fewer wild cards rather than more.
Montgomerie had the number increased from two to three, but still ran into problems over selection and left out Paul Casey and Justin Rose.
Olazabal wants only two picks and states: "If you manage to finish in the top five on the world ranking list and the top five on the European Tour one you must have had a great year and I think you deserve to be on the team.
"I've talked to Thomas (tournament committee chairman Thomas Bjorn) and obviously now we have to sit down with the committee and see if that is possible or not, but that's my desire."
Davis Love is expected to be named America's captain on Thursday and Olazabal commented: "We've know each other for many years and have played in a lot of Ryder Cups together (the head-to-head count is 4-1 in the Spaniard's favour, although they never met in singles).
"I know he is a true gentleman and respects the game, respects the rules and respects the players. He will be a great captain if that is the case."
Olazabal is held in the highest regard by his peers too and should be particularly pleased that Padraig Harrington has had good words to say about his appointment.
Eight years ago at the 2003 Seve Trophy Olazabal thought his integrity had been questioned by the Irishman over the repair of a pitch mark.
He tackled Harrington about it as soon as the game ended and says now: "Those things sometimes happen on the golf course. Both parties understand where they stand and that's OK, so that's already done."
Olazabal will also view what happened at the 1999 Ryder Cup in Boston as water under the bridge. He was the player who still had to putt when the Americans celebrated Justin Leonard's putt as though they had won the whole match.
What he was more happy to reflect on was where he now finds himself 16 years after a diagnosis of rheumatoid polyarthritis put him out of the game for 18 months and left him fearing a future in a wheelchair.
"You know what I've been through. There where times when I thought golf was over and to be in this position obviously is very, very special."
Olazabal managed only three tournaments last year because of continuing health problems, but he came off medication in June and feels well enough to attempt all four events in the European Tour's Middle East swing, starting with this week's Abu Dhabi Championship.
He also hopes to be back playing in The Masters in April.