Sergio still an enigma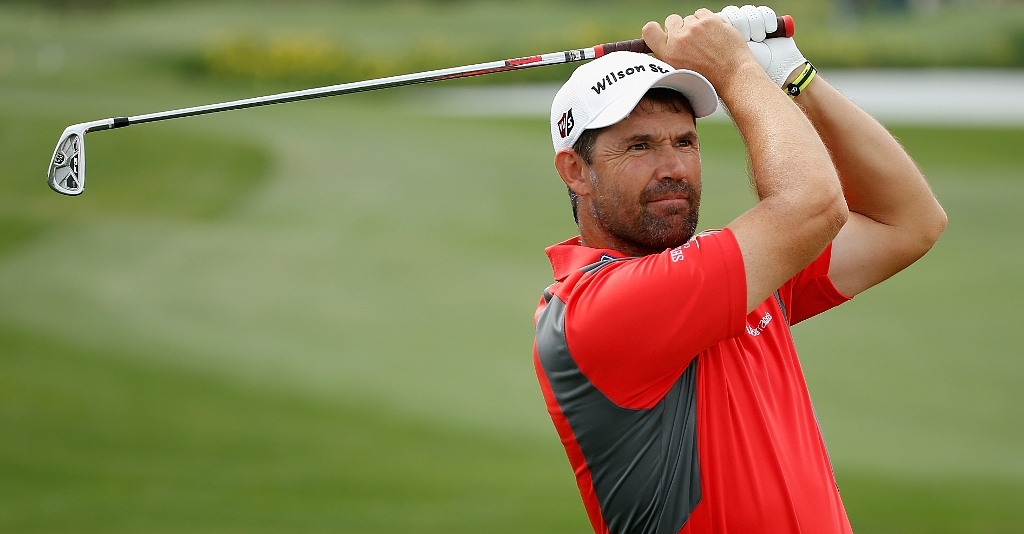 Sergio Garcia this week starts his second decade as a pro golfer. So what's the verdict on his first 10 – success or failure?
Sergio Garcia this week starts his second decade as a professional golfer. So what's the verdict on the first 10 years – success or failure?
By any normal yardstick you would have to say success. He is the world number three at 29 and has already chalked up a record number of wins by a European in America – seven.
He is also the youngest Ryder Cup player ever and has been a member of three winning sides.
His last US Tour victory was also his biggest, the Players Championship he will be defending next week.
Plus there are eight European Tour titles to his name and worldwide earnings well in excess of £20million.
That is just on the course. With sponsorship deals and appearances fees Garcia wants for nothing in financial terms.
Yet in terms of what was expected of him and what he has achieved so far, Garcia has fallen short.
The odds on him reaching this point without a major to his name would have been astronomical given the start he made.
And, judging by some recent comments, one wonders how much longer it might take him to break his duck. If indeed he ever does.
During a media conference call last week arranged to discuss his upcoming title defence at Sawgrass, Garcia said: "Unfortunately we've been going through a couple things throughout the past two or three months outside of the golf course that obviously don't help.
"But we're trying to make sure to move on and make sure that I can concentrate on my game and get back to where I was last year."
He did not expand on what the things were, but you can have all the talent in the world and be knocked off track if outside matters are not running smoothly.
And maybe that goes some of the way towards explaining some of the comments he made after falling from sixth at halfway to joint 38th at the recent Masters.
After what was his 42nd major without a victory, Garcia criticised Augusta National for being unfair and, when asked how he would change it, replied: "I don't care. They can do whatever.
"It is not my problem. I just come here, play golf and go home."
Garcia's final tournament as an amateur was the 1999 Masters and a 38th-place finish – in the same week that Jose Maria Olazabal won a second green jacket – confirmed his rich potential.
He began his pro career with three birdies in his first four holes at the Spanish Open and on returning to America a couple of weeks later began with a round of 62 and finished third in the Byron Nelson Classic.
Six weeks on his first victory was achieved with a closing 64 at the Irish Open and he was runner-up at Loch Lomond the following weekend after another opening 62.
That took the 19-year-old to Carnoustie for The Open as one of the favourites and although he came crashing back to earth there by finishing dead last after scores of 89 and 83 his response was simply stunning.
Just a month later as he battled with Tiger Woods for the US PGA title, his eyes-closed shot from the base of a tree was hailed as one of the greatest ever, and the sky seemed the limit.
That, however, remained the closest he got to a major until he led the 2007 Open back at Carnoustie by three with a round to go and by one with one hole to play.
A closing bogey, however, was followed by a play-off defeat to Padraig Harrington and when the same two duelled again at the US PGA last August it was once again the Irishman who came out on top and Garcia who made the fatal errors.
So his wait goes on and so does his attempt to cure putting problems that have plagued him in recent years.
The latest experiment is with a cut-down belly putter.
"I'm going to travel with it. I don't know if I'm going to use it," he said. "It's shorter than a belly putter, but longer than a normal putter.
"When I grip it, it's got like probably an extra four or five inches of grip that come out. It helps me load the face.
"The problem I have usually is that sometimes my grip moves too much back and forward, so instead of letting the face of the club do the work I do it with the top of the putter.
"That's when I lose all my power and then my speed gets bad and my confidence goes down a little bit."
Garcia, of course, still has plenty of time to be hailed as one of the all-time greats. But many people thought he would have done it by now.
Ten eventful, lucrative years are now in the history books. His place in history has yet to be determined.