Sergio stakes Transitions claim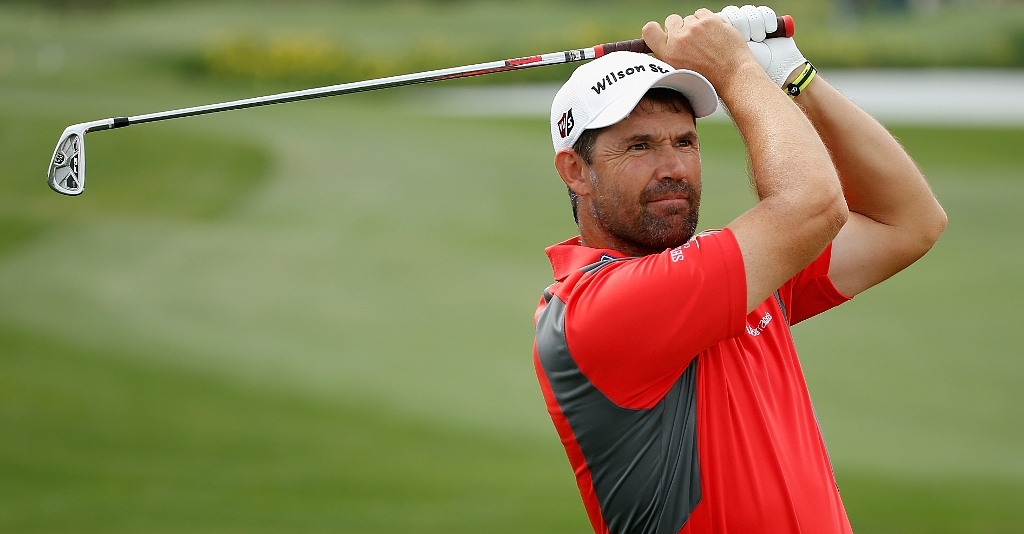 Is Spain's forgotten star Sergio Garcia on the brink of making a dramatic return to the upper echelons of World Golf?
Is Spain's forgotten star Sergio Garcia on the brink of making a dramatic return to the upper echelons of World Golf?
He might well be – if his performance in the first 36 holes of the Transitions Championship at Innisbrooke's tough Copperhead course in Florida means anything.
With not a bogey in sight, Garcia is just a shot off the lead as the tournament heads into the weekend.
The Spaniard rolled in five birdies for a second-round 66 which left him alongside Webb Simpson on the heels of the joint American leaders, Garrett Willis and Chris Couch.
Couch was one of three players to card a 64, while it was a solid 67 that took Willis to his tie for first at nine-under-par.
Ever since he first made headlines in his late teens, the 31-year-old Garcia has been one of the game's most talented golfers, but an errant putter and a romance that went sour helped send him into a downward spiral that prompted him to take a 10-week mid-Tour break last year to help sort himself out.
This will be his first tournament in the US in seven months and it was already clear that he has rekindled some of his old passion for the game – despite his insistence that right now he is seeking confidence rather than victory.
We saw that in the way he showed his competitive disappointment when he missed birdie putts. It underlined just how much he wanted them again.
The fine par save on the final hole that kept him bogey free for the first two rounds and left him just one off the pace really put the smile back on his face
"Just keep trying to do the right things and see where we finish," he told the media afterwards.
"I'm not worried about winning. I just want to keep building confidence and these rounds obviously help. If we go out there tomorrow and shoot another round, beautiful. If not, that's fine. I've just got to make sure that I keep building myself up."
Garcia isn't the only front-runner seeking redemption. Willis had a score of his own to settle
Last year he opened with a 65 to grab the first-round lead, but then blew himself right out of the competition with an inexplicable 77 and missed the cut.
Not this time. On Friday he added an excellent 67 to his opening 66.
"It's a lot cooler to lead after the second round than it is the first," Willis said with a knowing smile.
The American lives about 30 minutes away from Copperhead, and said the most amazing thing about this tournament was not seeing strong breezes bending the trees
"To have two days like this…this calm…is crazy," Willis said. "I think we're in for a pretty windy weekend, because there's no way it's going to continue."
Couch has missed the better part of two years with a shoulder injury, but says he has rarely played better.
"Right now I feel like I'm good enough to win," Couch said after posting a 29 coming home on the back nine.
Nothing is a forgone conclusion here, though.
After a nervy second-round start that cost him three bogies, overnight leader Paul Casey slipped back with a level-par 71 to finish two off the pace in a group that included fellow Englishman Justin Rose, but he is playing the kind of golf that could take him back into the lead.
Brandt Snedeker is also looking dangerous.
In his first tournament since becoming a father, he shot a 64 to lead a stellar group at 6-under that included 17-year-old Matteo Manassero, two-time 2011 PGA Tour winner Mark Wilson and Scot Martin Laird.
And lets not forget the trio of former US champions, Geoff Ogilvy, Lucas Glover and defending champion Jim Furyk, who lurk just four shots off the pace with 36s hole still to go