Serengeti Golf Club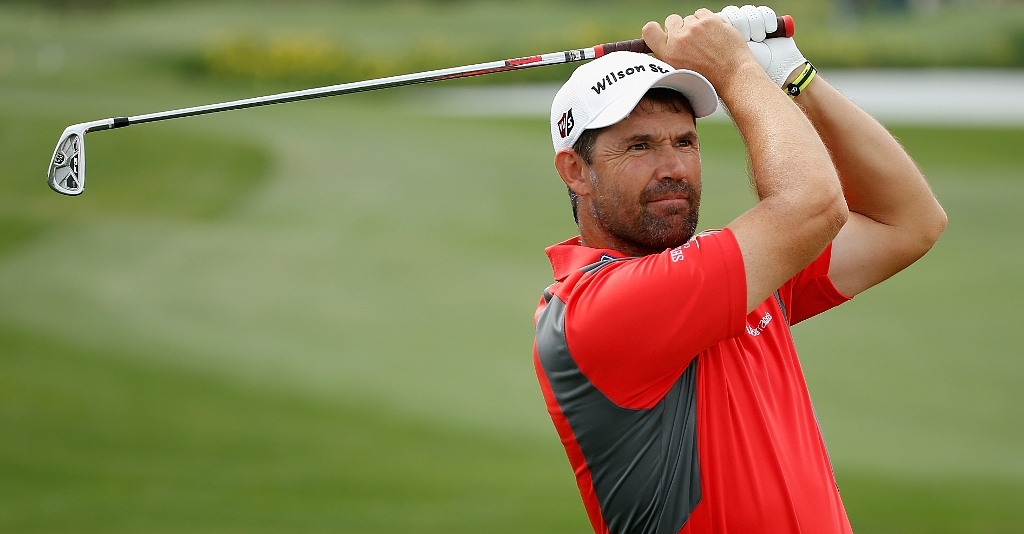 Serengeti Golf Club, host of this week's SA Open, was opened by Jack Nicklaus in 2009
Jack Nicklaus only opened his signature course at the Serengeti Golf Club in June, 2009, and just two years later it is already the host of South Africa's premier golf event, its national Open.
The course, located at the new Serengeti Golf and Wildlife Estate in the South African province of Gauteng, is one of the iconic American golfer's 300 signature courses world wide and the first 27-hole layout that carries the Nicklaus name in South Africa
There are just five other Jack Nicklaus Signature Courses in South Africa, these being Pecanwood, Pearl Valley, Simola, St Francis Links and Houghton.
Serengeti has a reciprocity agreement with all of these golf courses whereby its members can play the courses at a special rate.
Serengeti comprises of an 18 hole course, named Masai Mara, which has a rugged grassland and dune-scape look and feel as well as a nine-hole course, named Whistling Thorn, which features classic design elements and a plains-like feel.
The Serengeti Golf Club is the first course in Gauteng to use cool-season grasses that do not get burnt yellow by frost and remain lush green throughout the year.
A variety of tee options combined with a careful consideration of daily set-up can provide the sternest of challenges for the most skilled players, yet can also offer the ideal environment for new golfers to learn the game.
There are a number of unique features, such as the challenging par five, 8th hole with its island green.
Straddling the two golf courses is a multi faceted clubhouse of over 6500 square meters.
This venue is not only aesthetically appealing in terms of its bush veldt environment, but incorporates a variety of facilities, including several lounges, bars, two restaurants and banqueting facilities, as well as a Golf Academy and a well-stocked Pro Shop.
HOLE BY HOLE TOUR
To get a hole by hole description and a look at the layout of each hole, you can go to the club's official website by clicking here
MEMBERSHIP
Serengeti Golf Members enjoy the following benefits:
– Membership for a limited group to an exclusive Jack Nicklaus signature golf club
– Special member guest rates
– Discounts at the pro shop
– Discount when hiring a banqueting facility
– Reciprocity with other Jack Nicklaus clubs
– Preferential tee off times
– Participation in members golf tournaments eg Club Championship and Champion of Champion Masters event
– Invitations to social events
– Free access to the Club Fitness Centre
-Home Owners are exempt from paying the members joining fee
The Club offers three different membership packages to corporate clients:
– a Corporate Membership
– a Premium Corporate Membership or
– a Tailored Corporate Membership package.
Each option offers differing benefits. The advantages of the Premium over the standard Corporate Membership is the entitlement to a four ball every day and a golf day for up to 120 players (versus a 20-person golf day for Corporate Members). The Tailored Corporate Membership entitles the client to a package designed to suit their company's unique requirements, and includes non-golf facilities and services.
The cost of these memberships and of green fees for members and non members are not available on the site and all inquiries on these matters should be directed to the club
GOLF ACADEMY:
The golf academy at the Serengeti Golf Club offers the following facilities:
– A driving range & practice green
– Golf Coaching for private and group sessions
-A full equipped Fitness Centre
– Biokineticist & personal trainer
– Physiotherapy treatment rooms
– Club Fitment facility with practice nets
– Psychologist & Life Coach
The Academy staff will assist you in improving your game from every aspect, ie equipment, technique, psychology and fitness. These professionals work primarily with the casual golfer but also with professional and potentially professional golfers Their philosophy is as follows:
The Academy is equipped with some of the latest, cutting edge technology to help teach the game. From a Golf BioDynamics 3D swing analysis system to a Zenio putting aid that gives you real time feedback on every stroke, students are exposed to effective teaching methods to help them improve every aspect of the game of golf.
The wellness centre uses a golf-specific fitness program, Kinetic Golf, which looks to improve the functioning of the body. The program addresses the key aspects of golf fitness: flexibility, stability, strength and power. It is fairly obvious that a golf-specific conditioning program designed around individual needs is essential to improve one's golf. Every student engages in individual programs tailored to help overcome specific weaknesses.
The Academy hosts clinics and workshops on a regular basis. They are involved with children's golf and have recently imported specialized equipment called "S.N.A.G." which is designed to teach children the game of golf in an exciting and stimulating format.
Children's holiday fun workshops are particularly popular with these workshops taking place during the school holidays.
GOLF ACADEMY MEMBERSHIP FEES:
Members
Monthly – R350; Annually – R3000
Non-member Estate home owners
Monthly – R450; Annually – R2550
COACHING FEES
Single lesson (30 mins) – R300; 10 sessions – R2200
WINING AND DINING
Serengeti offers two restaurants, The Deck and Restaurant E18hteen.
'The Deck' restaurant offers a comfortable and casual dining experience, which includes both indoor and outdoor seating, a lounge area as well as a bar for those seeking a cool refreshment after a day on the golf course.
Large glass doors and windows create a wonderful sense of light and space flowing out onto an impressive large deck area for those guests who wish to enjoy the fresh air and spectacular golf course views.
Inside, guests can relax in a cosy atmosphere with large gas heaters operational during the colder months. A number of large TV screens in certain areas of The Deck allow guests and golfers to view current sporting events.
The Deck menu includes a wide selection of tasty and affordable meals with the Serengeti trademark burger served as a dish being particularly popular. The club is fast becoming renowned for its delicious cappuccinos and decadent milkshake menu with alcohol versions.
This facility is open to the public for breakfast, lunch and dinner 7 days a week.
Take Away Menu
The Club offers a take away menu, not only for the benefit of residents but for the golfer or visitor requiring a "bite-on-the-go",
but it should be noted that orders must be placed an hour in advance.
Restaurant E18hteenis is a fine diners paradise able to accommodate up to 40