Sentosa Golf Club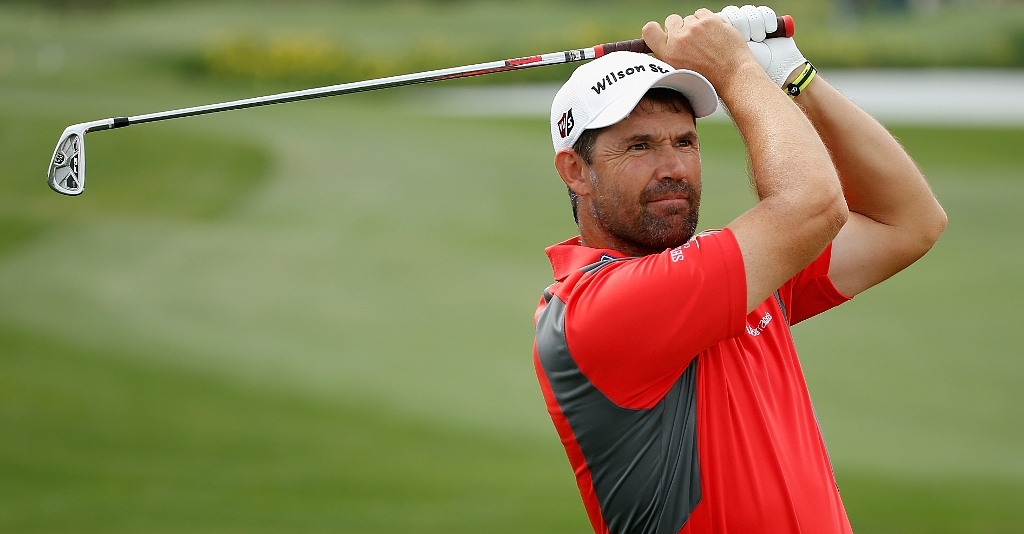 Sentosa, host for this week's Barclays Singapore Open, is one of Asia's most beautiful and exclusive golf venues.
Sentosa Golf Club, host for this week's Barclays Singapore Open, is one of Asia's most beautiful and exclusive golf venues.
Situated on scenic Sentosa Island and opened in 1974, the club has two highly ranked Championship courses, Serapong and Tanjong, both of which can boast fairways and greens that are as pristine as the best American and European courses and tropical paradise back-drops with glistening stretches of water and waving palm trees that are a match in beauty and tranquility for anything you can find anywhere in the world
THE SERAPONG COURSE
Serapong is an especially challenging course that will suit the straighter hitters.
At more than 7,300 yards, it is not a short course and with many large bunkers and lots of water, accuracy is going to be key after putting.
Keep it on the fairways and approach shots will be easy to hit because the Club has ensured that Europe and Asia's best professionals as well as the club's 1,500 members and their guests will be able to find a consistent playing surface.
This has been done by removing many of the foreign grasses and weeds and re-establishing instead playing areas with pure strains of turf. The three grass types are Tiffeagle on the greens, Paspalum CL 2000 on the tee boxes and Zoysia on the fairways.
Ronald Fream, the course's designer, provided input at the strategic planning stage, and will no doubt applaud the multi-million dollar upgrades that have been made to fine tune his layout to suit the latest equipment and the fitter competitors who are using it.
HOLE-BY HOLE TOUR:
You can do a hole-by-hole tour of the Serapong Course on the club's official website by clicking here
THE TANJONG COURSE
Opened in 1972 and a collaboration between Golf Course Designer, Max Wexler and Course Architect, Chris Pitman, and originally designed by Frank Pennick – The Tanjong was nominated Singapore 's best golf course in The Asian Golf Review for three Consecutive years from 1997.
Designed for championship play from the blue tees (6,014m), the par-72 Tanjong course features natural hazards, freshwater lakes, towering trees, mounds and bunkers as well as undulating fairways with narrow landing areas.
Its refurbished greens have made play at the Tanjong course with its alluring South China Sea backdrop and majestic finishing hole, all the more memorable.
THE CLUBHOUSE
The club's courses are not it's only gems. There has also been much applause for the results of the extensive work that has been done to the elite clubhouse which now offers its members and the general public a pro shop, locker rooms, a conference centre, and wining and dining facilities that are out of the top draw by world standards.
Sentosa is the golf club of choice for local and overseas dignitaries and celebrities from the world of business, entertainment and politics and its standards are so high, it is no wonder that membership of the club is currently closed and can only be purchased on the open market.
MEMBERSHIPS:
When it is available, membership does not come cheaply at Sentosa.
A corporate membership with two nominees will cost $130,000 for a foreign company and $70,000 for a local equivalent and ordinary membership $50,000 for foreigners and $40,000 for locals. Also to be paid per nominee are monthly subscriptions for Corporate and Ordinary members of $300 and $150 respectively
GREEN FEES AND RENTALS:
Member's Guests>- Tanjong: $150 weekdays, $230 weekends
-Serapong: $200 weekdays, $280 weekends
Corporate Rate
– Tanjong: $180 weekdays, $300 weekends
-Serapong: $230 weekdays, $350 weekends
Visitors
Tanjong: $280 weekdays, $400 weekends
-Serapong: $330 weekdays, $450 weekends
Rentals:
Buggy Fee – $25 per golfer
golf clubs (a set of Callaway X20) $80
Golf Shoes – $10 per pair
CONDITIONS OF PLAY
– All players, irrespective of age, must posses official handicaps of lower than: Men – 24 (White Tee Only), Ladies – 36 (Red Tee Only)
– Pace of play shall conform to the guideline (max: 4 hours and 30 minutes for 18 holes);
– All players are requested to report to the starter at least 10 minutes before their tee-off time
WINING AND DINING
The club can offer to its members and their guests and visitors alike two top quality restaurants, the Il Lido Italian restaurant and The Nogawa Japanese Restaurant, both run by international chefs, and the more casual Players Terrace. There is also a bar for members only
IL LIDO
Singapore's iconic Italian restaurant and lounge bar was inspired by Venice's Lido island which has many similarities with Sentosa.
Situated at the most scenic portion of the club, Il Lido affords diners and patrons with one of the best views in Singapore, with panoramic views of the South China Sea, the picturesque Tanjong golf course, and stunning sunsets.
It offers an extraordinary selection of traditional Italian food, international wines & cocktails and projects a sophisticated modern environment.Head chef Giuliano Dacasto and current incumbent pastry chef Saverio Busata as well as sous chef Daniele Bettini have all worked together in top five-star properties in Italy.
NOGAWA
Opened in August 2005, this speciality 40-seater Japanese restaurant is Nogawa San's third in Singapore. Long considered as serving the most authentic Japanese dishes in Singapore, Yoshio Nogawa, is Singapore's most respected Japanese Chef.
THE GOLFERS' TERRACE
It especially caters to golfers, offering a menu of affordable, quality, but quick meals in both local and Asian cuisine.
CONTACT THE CLUB:
Sentosa Golf Club, 27 Bukit Manis Road, Singapore 099892
General Enquiries: Tel: 65-6275 0090
Golfing reception: sgc_golf@sentosa.com.sg, Tel: 6275 0022
Pan West Pro Shop: Tel: 6275 1125
Il Lido Italian Restaurant: reservations@il-lido.com. Tel: 6866 1977, Fax: 6866 1979
Nogawa Restaurant Reservations: Tel: 6373 7120