Sensational 63 sends Rollins clear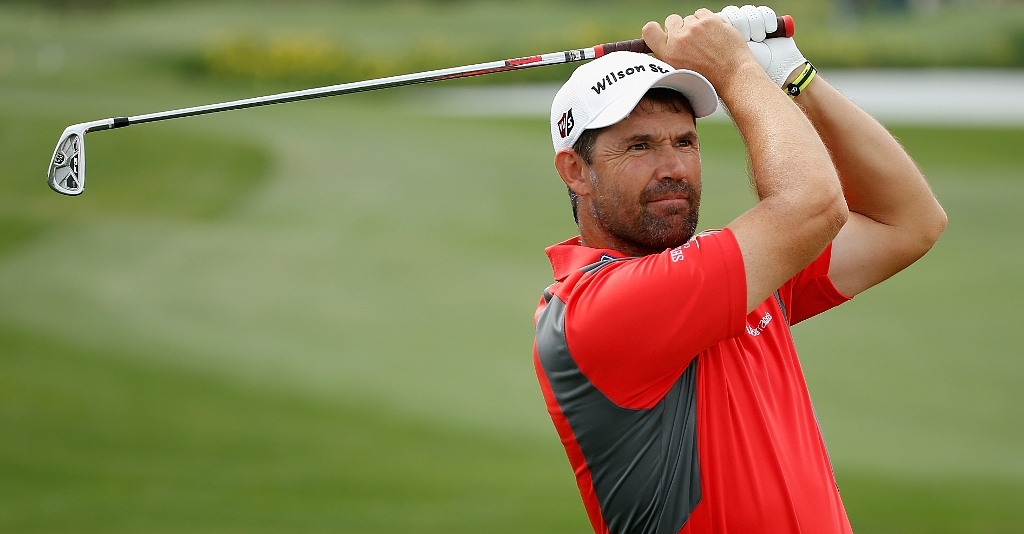 American John Rollins shot a sensational 63 to lead the field going into the second round of the McGladrey Classic in Georgia.
American John Rollins shot a sensational 63 to lead the field going into the second round of the McGladrey Classic at Sea Island, Georgia.
Rollins went bogey-free in the opening round of the inaugural event, carding seven birdies to score a season-best seven-under 63 and take a one-shot lead over fellow Americans Troy Merritt and David Toms.
Chasing his first win of the year, and his first since the Legends Reno-Tahoe Open in September of last year, Rollins has also set his sights on a coveted President's Cup position, thanks largely to an inspirational talk with his wife.
"The month off after Boston when I missed the BMW and I've had the four weeks off, my wife and I really had a chance to kind of sit down and talk about some things, and you know, I've really shifted my goal now to next year's Presidents Cup," he said.
"She told me to make the team. Just, you know, practice harder, work harder. I sort of expect a lot out of myself, but sometimes don't really put the necessary effort in there to get it out of there.
"I don't want it to seem like she was chewing me out or anything, but it was just sort of a kind of a little wake-up call. Hey, if you want to play good and make these teams, put the work in and get it done."
Merritt also carded seven birdies, but a wayward drive on the 18th – his ninth hole of the day – saw him slip one shot behind Rollins.
"I got off to a pretty solid start, just hitting a lot of fairways, a lot of greens," he said. "I had my worst swing of the day off the tee box on 18, just a big hook, which it really surprised me because it's one of the swings that you don't see with my driver. And it went in the hazard. I was able to make a good bogey."
Despite bogeying the first hole, David Toms enjoyed a strong round, wracking up eight birdies before a bogey on the last saw him drop to a share of second place.
"I played good all day, rolled in some nice putts," he said. "Some of these pins make you a little defensive, and I had some bad yardages the last few holes and couldn't make a real aggressive swing.
"So that kind of disappointed me, bogeyed the last, but overall I drove it in play and bogeyed the first hole and the last hole, and everything in between was pretty solid."
Americans Joe Durant, Michael Letzig, and Rich Barcelo finished two shots off the pace in a tie for fourth on five-under.
Durant, playing on an invitation, recovered from a bogey on the 14th to card three consecutive birdies on the 15th, 16th, and 17th.
"I played real well," said Durant. "I'm just so thankful to have the opportunity to get to play here. The tournament extended me an invitation to play this week, and I don't know if I would have gotten in otherwise, so I really wanted to go out and take advantage of it.
"The golf course is perfect. It's just a beautiful place to be right now."
A four-man logjam – which included Americans Justin Leonard and Heath Slocum, Sweden's Mathias Gronberg, and Australia's Aron Price – rounded out the top ten at four-under.
America's returning Ryder Cup contingent of Matt Kuchar and Zach Johnson opened their accounts with a 67 and a 70 respectively.
England's two lone representatives did not fair as well, with Greg Owen finishing on a two-over 72 and Brian Davis slumping to a four-over 74.