Senden charges clear with a 63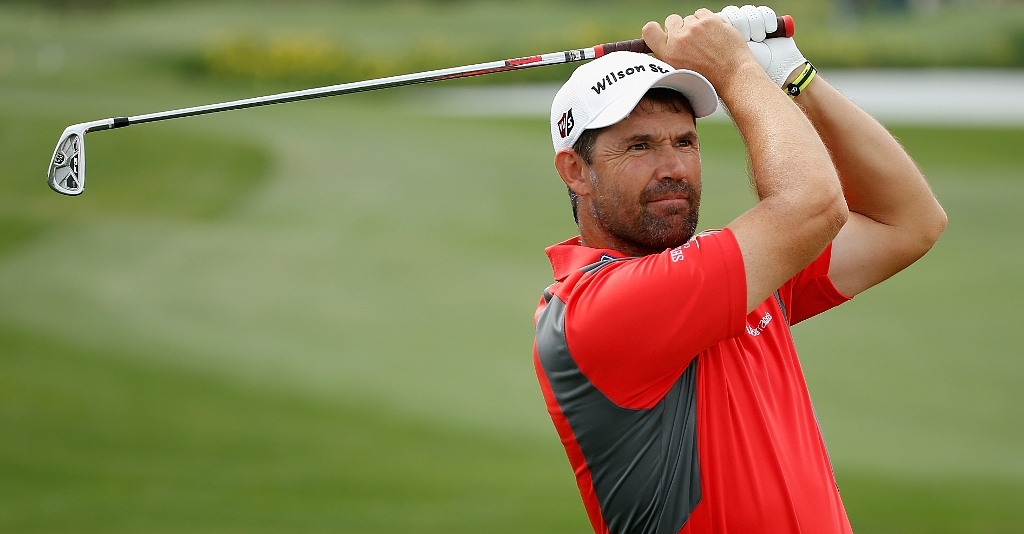 John Senden has charged past a stumbling Tiger Woods and leads at the Emirates Australian Open after round three.
John Senden, a former champion here who plays most of his golf on the US PGA Tour these days, has charged past a stumbling Tiger Woods and moved intro the lead at the Emirates Australian Open.
Senden shot a stunning 9-under 63 on moving Saturday to equal the course record at The Lakes Golf Club in Sydney, and go one shot clear of up-and-coming Jason Day, at No 7, Australia's highest rated player in the current World Rankings who posted a second successive 68, and two clear of veteran Aussie journeyman Greg Chalmers.
Nick Watney, highest placed of the American President's Cup contingent playing in the event as a warm-up to next week's big battle against The Internationals in Melbourne, is a further shot back, three off the pace in a fourth-place tie with a third Australian Nick O'Hern.
Overnight leader Woods, one of US captain Fred Couples's wild card picks for the Presidents Cup, had looked set to strike back with his first win in two years after leading the first two rounds with a 68 and a 67.
But then he inexplicably came out on Saturday and looked to be crashing and burning when he bogeyed five of his first 12 holes.
He stopped the rot with his second birdie of the day at the 14th and managed a 3-over 75 after easing home with four pars to secure an eighth-place tie with US team-mate Bubba Watson.
That's put a man renowned as one of the game's greatest front-runners of all time, but not an especially successful pursuer, all of six shots off the pace with only 18 holes to play and will once again raise questions as to whether we'll ever again see the near invincible Tiger who once stalked the world of golf.
In the meantime, Senden, who won this event in 2006, was able to mount a stern challenge with an eagle and seven birdies, the last with a brilliant 30-foot putt at the 18th, to move to a 12-under total for the tournament.
Day celebrated his 24th birthday with a round of 68 to stand a shot further back in second place.
Those opening bogies and an ice cold putter as he battled to save his lead didn't help to ease his frustration, but nothing seemed to anger Woods more than an errant drive at the 11th which had him slashing wildly at the ground.
"I just couldn't get any momentum," the 35-year-old Woods complained afterwards. "Any time I hit the golf ball in there stiff, I'd miss it and it kept happening again and again.
"If I take care of the par fives, play the easy holes well and make a couple of putts it's a one-two under par round and it doesn't seem that bad, but I made nothing today.
"I hit a couple of bad shots out there … 75s are never exciting."
Woods is not yet ready to give up on the title as yet. Not after his hugely encouraging first blemish-free round in nine months on Thursday and his first overnight lead of the year on Friday.
He said: "I need to play a good solid front nine and get some momentum going on the back nine then hopefully I can put myself into position. Then I'll be right there," Woods added.
Day played conservative, solid par golf over the tricky first four holes before superb approach shots at the fifth and eighth holes resulted in birdies that gave him the sole lead for a time.
And there was more to come. At the ninth, urged on by a partisan gallery, he holed a snaking birdie putt from all of 25 feet to strengthen his lead at 10-under for the tournament going through the turn
Senden, meanwhile, had been playing with easy confidence after hitting a pitching wedge 100 metres to secure his eagle two at the sixth.
The Queensland's birdie blitz coming home saw him get back on terms with Day after a three-foot birdie putt at the 17th and that monster birdie putt at the last put him into the lead when Day found the water at the 14th and did well to get a par rather than the birdie he was hoping for.
"It was a good day," said Senden, whose second place finish at the BMW Championship in September wasn't enough to secure him a place at next week's Presidents Cup.
"The goal was to stay in the moment and I think I did that well right until the end. Shooting nine-under is something you don't do very often so when you get it, you take it."
Day, in the meantime, scrambled to a par to survive the water at 14, but he next bogeyed the 15th and had to rely on a fifth birdie at the 17th to stay on Senden's heels and to make sure the leader didn't sleep to well on Saturday night
"I'm very happy with the position I'm in for tomorrow," said Day, who had not played in Australia for five years before this week.
"To be in the lead would be nice but I'm in the final group. It's been a while since I've been back (In Australia) so hopefully I can put on a good show for the crowds tomorrow."