See Poulter, Casey at 02 Golf LIVE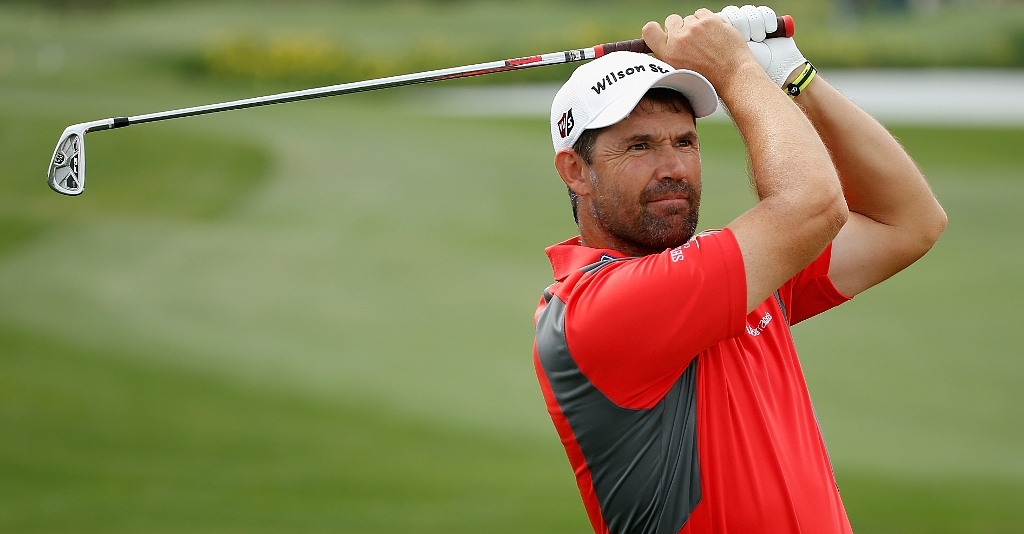 Brits will get their first chance to see Ian Poulter in action since his WGC-Accenture Match Play triumph at May's O2 Golf LIVE.
British golf fans will get their first chance to see Ian Poulter in action since his WGC-Accenture Match Play triumph when he takes part in O2 Golf LIVE at Stoke Park Golf Club in Buckinghamshire, on May 14-16, 2010.
The new World number five will be joined by compatriot, Paul Casey, who lost out to Poulter in an exciting final in Arizona and who the week after O2 Golf LIVE will be defending his title at the BMW PGA Championship at Wentworth Club.
Also in attendance on all three days of the event will be O2 Golf LIVE's Ambassador, Colin Montgomerie, who now looks certain to have both Poulter and Casey alongside him when he leads the European team into action in this year's Ryder Cup at the Celtic Manor Resort in Wales, on October 1-3.
"We are delighted to report that both Ian and Paul will join Colin for all three days of O2 Golf LIVE at Stoke Park and will almost certainly come face-to-face again in at least one of the 3-hole Pro-Celebrity Challenges that are being played at regular intervals throughout the event," said James Goode, the Event Director.
"I would like to take this opportunity to congratulate both Ian and Paul for their marvellous performances in Arizona," added Goode.
"It was the first time that two British golfers had battled all the way through to the final of the Championship and I am sure British fans will respond by giving them a great reception when they take part in the activities at Stoke Park on May 14-16."
O2 Golf LIVE is a premium 3-day event which is aimed at golfers of all ages and abilities and which provides a unique backstage pass into the glamorous world of Tour golf.
When you purchase a daily ticket for O2 Golf LIVE it will give you access to Monty's Masterclass, as well as watching the stars in action in a 3-hole Pro-Celebrity Challenge, book a lesson with a top PGA professional or mind coach, learn at first hand Tour players' tricks of the trade, try out the latest kit and equipment from leading club manufacturers or even get yourself custom-fitted for a new set of clubs.
There will also be ample time to visit the Short Game and Bunker Theatre, Mid Iron and Recovery Theatre, Tee Shot Theatre, Retail Village and the Competition Zone before each day concludes with an unforgettable Grand Finale featuring Montgomerie and many of the other leading golfers and celebrities.
Tickets for O2 Golf LIVE start from £45 and are available now from www.golfliveevent.com or by calling 0871 230 7130.
A maximum of 4,000 tickets will be sold per day and are available on a first come, first served basis.
More information about O2 Golf LIVE can be found on www.golfliveevent.com