Sedgefield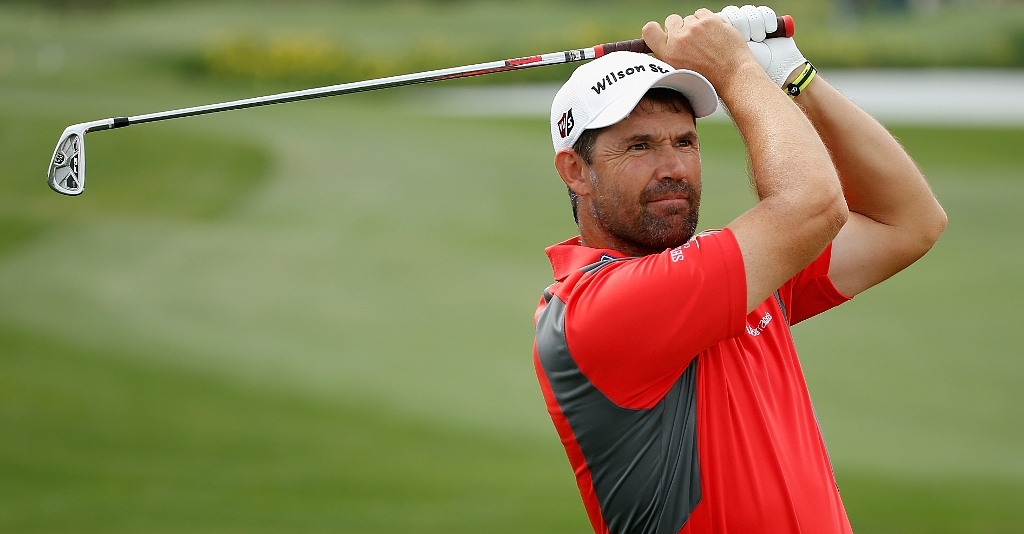 Sedgefield Country Club, host to this week's Wyndham Championship, is one of North Carolina's oldest clubs.
Sedgefield Country Club, host to this week's US PGA Tour event, the Wyndham Championship, is one of North Carolina's oldest and most historic clubs.
HISTORY
The original Inn on the property was purchased and converted into a clubhouse in 1925, a year before the club's famed Donald Ross championship course was built, and was completely renovated during 1992-1993.
The renovation permitted the members to retain the club's historical Tudor building while at the same time combining all the wonderful conveniences of today's modern Country Clubs.
The Clubhouse contains 48,000 square feet featuring the original main lobby which gives you a feeling of warmth and hospitality as soon as you enter it
The club, a strictly private one, open only to members and their guests, also offers high-class tennis, swimming and aerobic facilities, but is best known, though, for its magnificent 1- hole Golf Course.
Since the launch of the course in 1926, Sedgefield has played host to many key amateur events in the Carolinas as well as hosting the PGA Tour's Greater Greensboro Open, now the Wyndham Championship, for over fifty (50) years.
Its small, undulating greens and rolling fairways create a challenge for the expert player, but the course is so designed that it also offers fun for the beginner.
Also highly regarded is its top-flight driving range and practice facility and the club's golf pro shop, always abundantly stocked with quality apparel and equipment and where clubs, caddy carts and golf cars can be hired,
.
OTHER AMENITIES
As a full fledged country club, Sedgefield also offers:
An elegant 48,000 square foot Tudor style clubhouse offering first class dining and banquet facilities.
– A superb tennis facility features five composition and three hard courts. a Tennis Pro Shop, immediately adjacent to the courts, offering the latest in tennis apparel and equipment and year-round tennis activities and social events for all ages and abilities.
– A 25-meter swimming pool provides a great place for swimming activities for the entire family..
– And a 2,400 square foot Exercise and Aerobic Center features classes up to 40 people.
– Sedgefield Country Club ensures their staff is "dedicated to providing extraordinary service so that members can enjoy quality lifestyles and build lasting friendships".
THE COURSE
On September 22, 2007, Sedgefield Country Club's original Donald Ross Golf Course, reopened following a major 10-month, $3 Million restoration project which has transformed it back to how Donald Ross intended the course to play, while, at the same time, taking into consideration the changes in golf technology and turf grass development over the last 50 years.
The restoration of Donald Ross 1926 classic design, the club's website proudly boasts, "has positioned Sedgefield Country Club as one of the premier private country clubs in America".
TOUR OF THE COURSE:
You can tour the course on the club's official website if you click here
CLUB POLICIES
Guest Policy
1 Sedgefield Country Club is operated for the exclusive enjoyment and entertainment of its members and bona fide guests. No other individual or organization is permitted to use the Clubhouse facilities or golf course unless they are properly sponsored by a member in good standing..The sponsoring member is financially responsible for guest's charges and for his or her conduct and should take steps to assure that guests comply with the rules, regulations, and dress code of Sedgefield Country Club at all times.
2 Except for member-only functions, a member may invite non-members to be guests for any meal served. Restriction against non-member attendance at scheduled Club functions will be established by the Board of Directors as the situation warrants. An unmarried member, son or daughter of a member, may always invite as his or her guest, one date of the opposite sex.
Dress Code Policy
Dress for members, their families, and guests shall be as follows
For formal occasions
– Men: Coat, ties, appropriate footwear.
– Ladies: Appropriate pants, skirts, tops, dresses, and footwear.
Informal occasions and out on the course:
– Men: Shirts with collars, or stylish collarless shirts, slacks, knickers, or Bermuda shorts are considered proper attire.
– Ladies – Appropriate slacks, knickers, skirts, Bermuda shorts, tops, and dresses are considered appropriate attire.
– Not appropriate are cut-off shorts, short shorts, halter tops, tank tops, t-shirts, inappropriate jeans – defined as torn, dirty, cut-off or distastefully altered in any manner. Bathing suits are not be allowed in the Clubhouse at any time.
Denim jeans, casual T-shirts, any apparel designed for exercise (such as fleece sweat pants or warm-up suits), or any swim wear are not considered as appropriate attire for any of the golf facilities, including the golf course, practice tee, short game area, and practice putting green.
Note also that:
– Men may wear hats in the Pro Shop and Locker Room only.
– Only non-metal spike may be worn at the club and on the course
– Tennis attire in the Embassy Grille shall be considered proper only at breakfast and lunch, excluding lunch on Sunday.
– During Sunday Brunch jeans will be considered inappropriate attire.
– Cellular Phone use is prohibited in all dining areas.
MEMBERSHIP:
The club has a wide variety of membership categories differing in age and ranging from full memberships offering use of all its facilities: including for golf, tennis, swimming, and fitness as well as for social activities to purely social memberships which allow for the use of the tennis courts, the swimming pool, the driving range, the fitness centre and for the socially oriented facilities
For more information, you should visit the club website http://www.sedgefieldcc.org/index.cfm?ID=1 or contact Marketing Director Beverly Marler at tel (336) 808-0006.or email ahemric@sedgefieldcc.org