Scottish Open cut to 54-holes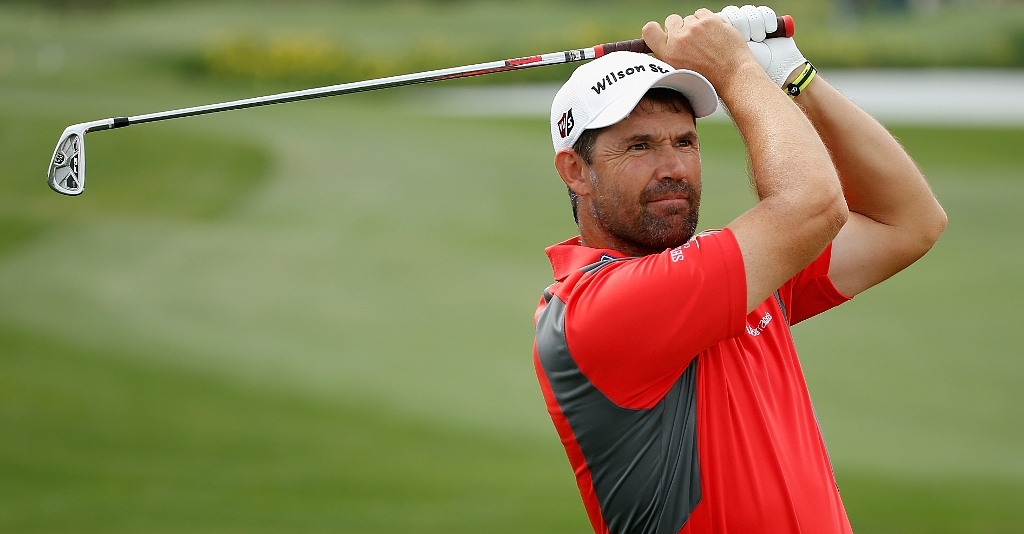 The Scottish Open has been reduced from 72 to 54 holes for the first time in its history.
The Scottish Open has been reduced from 72 to 54 holes for the first time in its history after torrential rain on Friday night flooded the Castle Stuart golf Links and made it unplayable this morning.
With the Highlands course near Inverness under water in places, the completion of the storm-delayed second round was again suspended this morning with officials announcing that they hoped to get the round under-way again after 15.00 this afternoon and to complete it by nightfall so that Sunday could be exclusively reserved for the third and final round in what would now be a 54-hole contest.
Later, after more heavy rain had fallen, it was announced that the re-start of the second round had now been put back to 7pm this evening at the earliest.
Conditions were made so bad overnight that no members of the public were allowed entrance to the flooded car parks this morning at what had been an exceptionally well-attended event.
And even if play is once more resumed this evening, spectators will not be allowed on five holes – the first, second, 10th, 11th and 12th down by the Moray Firth because of the state of the walkways.
Officials were understandably being cautious about spectator access after two fans suffered broken legs during Friday's action.
The Barclays Scotish Open bus shuttle service from the Inverness city centre has also been suspended until further notice.
With play being continually delayed at Castle Stuart, it has been decided to postpone the bus service until a definitive resumption time for the second round has been determined.
In the meantime, officials have suggested that if more rain delays play even further, it is still possible that the event, which this year moved north To Inverness from Loch Lomond where it had been staged for the past 15 years, could spill into Monday if the third round cannot be completed by Sunday evening.
Northern Irishman Graeme McDowell and Scots Peter Whiteford and Scott Jamieson were the overnight leaders on 11 under par, all three of them having finished their second rounds in bright sunshine before lunchtime on Friday..
Among those affected by the stoppages were Luke Donald and Lee Westwood, who are once more involved in a battle for the world number one spot and as things are, both stand at seven under with nine and seven holes to play respectively.
Colin Montgomerie, in the meantime, is still in with a chance of claiming the one Open Championship spot up for grabs at this tournament, but his chances have receded with the 18-hole cut that has been made..
On six under with nine to play and with a difficult chip coming up from beside the 10th green, he was in joint 25th place and needed to climb into the top five just to have a chance of playing next week.
For European Tour rookie Jamieson, on the other hand, it was good news. As well as boosting his hopes of a first victory on the circuit, the shortened event gives him a greater chance of finishing high and grabbing that one Open CHamnpionship exemption.