Scott taking Tiger, Rafa into the PGA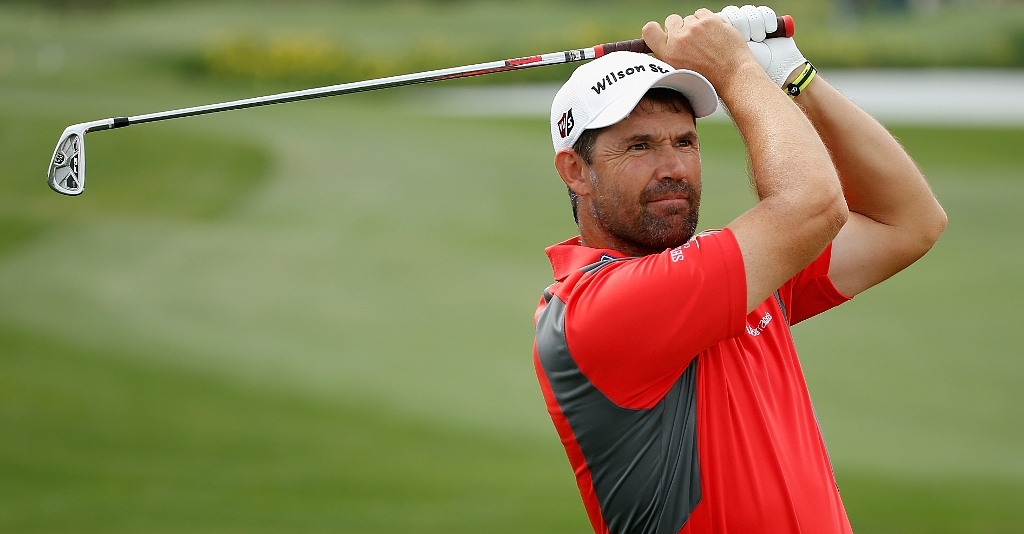 Adam Scott says he'll be taking something from both Tiger Woods and Rafael Nadal into this week's 93rd US PGA battle.
Adam Scott says he will be taking a little something from Tiger Woods and a little something from Rafael Nadal into this week's 93rd US PGA Championship in Atlanta.
And yes, because of it, the 31-year-old Australian believes he can count himself as a major contender to win his first major – even if 2011's final major is coming on the very heels of his four-stroke triumph against a world-class field at the WGC Bridgestone Invitational at Firestone Country Club on Sunday – and everyone knows just how difficult it is to win two of the Globe's biggest tournaments back-to-back.
"You've got to play like a bulldog to win a golf tournament these days," Scott told the media in Atlanta this week. "It was like we're used to seeing Tiger close out tournaments. He gets in front and just won't let anyone in.
"And I like watching tennis, so I watch Rafa play and that's what you've got to play like. You've got to go for everything. You can't let up on one shot. That's how you win golf tournaments, because everyone is so good these days."
Almost certainly boosting Scott's new, more aggressive attitude to the game is his new caddie Steve Williams, who had been working for Tiger Woods for 12 years and had carried the maestro's bag in 13 of his 14 majors triumphs when he was told last month that his services would no longer be required.
"He's right up for it," Scott said after his victory at Firestone on Sunday.
"Obviously we all know his personality in those situations. It's almost like I need to show him, I've got it in me, because a lot of people question it. I can show him on the golf course that I'm right up for it as well."
England's Lee Westwood, trying to become the fourth player in a row managed by "Chubby" Chandler to win a major title, relishes the long 7,467-yard layout and dense rough on offer at Atlanta Athletic Club.
"That's good – and the way I'm hitting the ball, the harder it is the better," Westwood says.
World No 1 Luke Donald of England, normally one of the most solid putters in the game. struggled on the greens last week, but in his case, he hopes this will be the week when his work on the greens comes together as he, like Westwood, tries for a first major victory.
"I'm not going to worry too much about the putter. I've always felt like I'm a good putter and those things will come around," he said. "I've just got to keep being patient and keep giving myself opportunities. That's all I can do."
Woods in the meantime, still with his golf design CEO Byron Bell on his bag, resumes his chase of Jack Nicklaus' all-time record of 18 majors after missing the US and British Opens with a left knee injury suffered at the Masters.
He had not played a full round since April until he teed off at Firestone last week.
"I'm still struggling with my alignment and trusting the fact that the ball doesn't shape as much as it used to," Woods said after shooting a one-over par total over 72 holes and finishing down in the 30s.
But he added that his first full 72 holes of competition in months had left him "absolutely encouraged for the PGA."
No American has won a major title since Phil Mickelson at last year's Masters and it's the longest US winless drought in major history.
Colourful, talented young American hopeful Rickie Fowler believes he might be the man to break the drought.
"It's up there," he said. "Having the stretch I've had coming into the PGA Championship, it's definitely the best I've been playing going into a major."
US Open champion Rory McIlroy of Northern Ireland is another young gun who is ready to go – and expecting to handle extra pressure as he bids to win a second major .
"I'm fine with it," he said. "I'm playing well. I'm really happy with the way I'm hitting it and I'm driving it a lot better than I have done the last couple weeks, so yeah, I'm ready for it."
He will play alongside fellow Northern Irishman Darren Clarke, who won the British Open last month, and Masters winner Charl Schwartzel of South Africa in the feature group during the first two rounds.
But another group to watch will be Scott and teenage terrors Ryo Ishikawa of Japan and Matteo Manassero of Italy.
Before his challenge fell away towards the end, Ishikawa pushed Scott harder than anyone else at Firestone last week and was a little unlucky to have hit Scott during one of the Australian's hottest-ever finishes.
"I would like to play 100 percent in the coming tournament," Ishikawa said. "I will be able to play with Adam before we reach the final round and in the long run, I would like to be able to play for the championship."
Amother of the fearless band of cocky international young guns who have been helping to bring about a changing of the guard in world golf is Scott's Aussie compatriot, Jason Day.
"It's good to see him back on top," Day says of his fellow countryman, but at the same time the youngster. who shared second place with Scott behind Schwartzel at Augusta and was then second alone to McIlroy at the US Open, is hoping to go one better at Augusta Athletic Club this week, saying, "There was a moment there (at Firestone) for a little bit where he was just struggling a little bit with his confidence" and suggesting that if Scott lets down his guard like this again, he hoped to be ready to strike.
Indeed with Woods's ability to once more command the global golfing stage still very much in question – and certainly here and now this week – the 93rd PGA title is truly up for grabs and open to a greater range of possible winners than the vast majority of its predecessors..
It is going to fascinating to see how the seasoned 30 something like Scott, Westwood and Donald and the established big guns like Woods, Phil Mickelson, Padraig Harrington and now Darren Clarke in the light of his win at the Open Championship, are going to cope against the large and hungry band of Young Turks who have been so busy changing the guard in the past year or so.