Scott finally claims 'treasured' trophy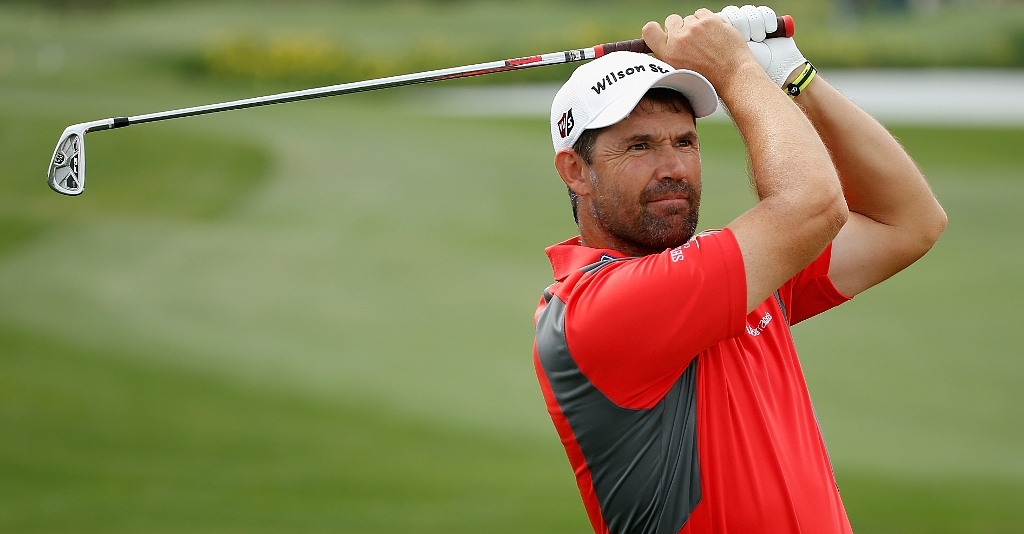 Adam Scott survived a late scare to beat Stuart Appleby by five shots at the Australian Open on Sunday.
A jubilant Adam Scott has finally made a long-held dream come. He has become the Open champion of his native Australia.
He had to survive a late scare, however, before he was able to claim the Stonehaven Cup by five shots from second-placed Stuart Appleby in a tense final round at the Australian Open at NSW Golf Club in Sydney.
Having led by as many as seven shots after 12 holes, the Queenslander opened the door for Appleby with bogeys at the 13th, 14th and 16th holes andf looked to be imploding when he lead by three with two to play.
But the 29-year-old Australian held his nerve with a regulation par three at the 17th before finishing in style with a birdie at the closing hole to get to level par 72 for the day and seal his first professional victory on home soil.
"I'm so proud to be a national champion of my own country," a relieved but delighted Scott said afterwards.
"It's the pinnacle really. Just thinking of the names that (are) on there (the Stonehaven Cup) makes me so happy to be on there and (it's) something I will treasure forever.
"Over the last few years there was a lot of coverage about me not winning down here but playing so well everywhere else. I always thought I'd get my chance, it's so bizarre this game… that off the back of such a bad year, I finally play good enough to win down here – it's a crazy game.
"This week was really good. I stuck with it and worked hard today. I made some great putts through the round which gave me a bit of a buffer which I needed coming in.
"I feel like I've been working really hard and it has paid off. You've got to stick with it."
Appleby fought to the death, but struggled to find the form which saw him open the tournament with consecutive 66s, battling to a three-over 75 to finish in outright second at 10 under for the championship.
"He's had a shocker as well and there's no doubt this will give him a huge dose of what he used to feel like," Appleby said of Scott.
"There's no doubt his confidence has been massively eroded – I (have) seen it, I've played with him. I have a rough idea of how he feels.
"This form has not happened overnight, he certainly brought this into the tournament. He's a very, very talented player and, like myself, he's back on the saddle."
The day began disastrously for Scott who saw his two-shot lead disappear at the opening hole, but he bounced back strongly with three birdies in his next four holes to retain control of the tournament heading into the back nine.
He increased his lead at the par-four 10th, sinking a long-range putt for birdie to lead by six shots at that stage before his nerves took hold on the way to the clubhouse.
American Bryce Molder carded a four-under 68 to finish in a share of third place with New Zealander Michael Long and Western Australian Nick O'Hern at six under overall.
A closing birdie helped young gun Michael Sim to a one-under 71 and outright sixth at five under, one clear of Cameron Percy and Rod Pampling who both carded 69s to get to four under alongside Victorian Jarrod Lyle.
Queensland's Henry Epstein made the most of benign morning conditions to fire the round of the day – a five-under 67 – finishing at one under.
American John Daly kept the large galleries that followed his every move thoroughly entertained, posting a respectable final round of 71 to finish at two over overall alongside former Stonehaven Cup winner Aaron Baddeley.
Pre-tournament favourite Geoff Ogilvy finished an otherwise disappointing week in style with a four-under 68 to get to plus-three overall, while New Zealander Ben Campbell finished as the leading amateur at five- over in a share of 40th after a closing 77.