SCOTLAND PASSES PRESSURE TEST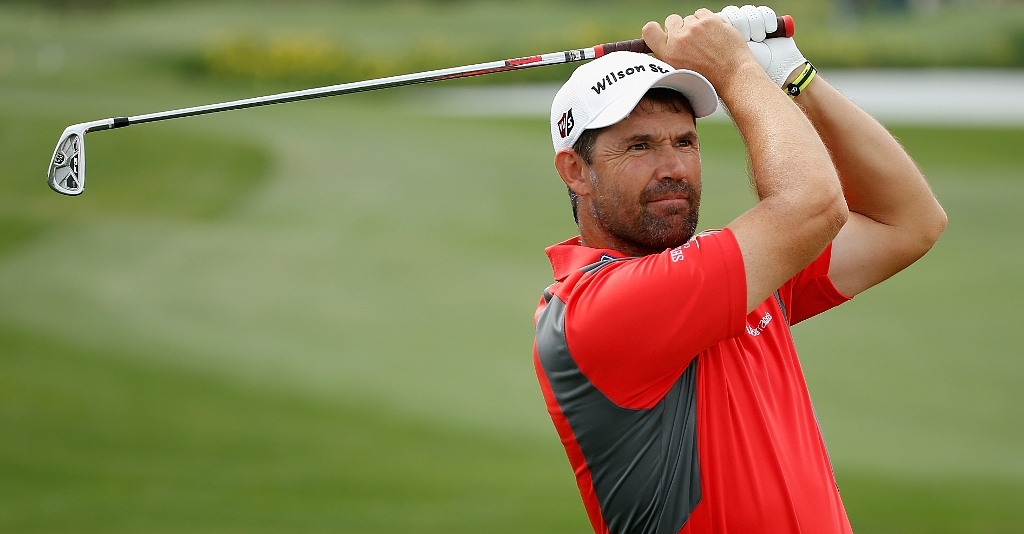 Mark Garrod looks at the pressure Zane Scotland faced on the 18th tee at the Belfry on Sunday.
Whatever England's Zane Scotland now goes on to achieve in his golfing life he might never face more pressure than he had standing on the 18th tee at The Belfry on Sunday.
Anyone who watched the four Ryder Cups on the course will know there are few tougher finishing holes in the world.
Remember Andy North, a double US Open champion, going in the lake as he tried to stop Sam Torrance becoming Europe's hero in the 1985 match?
And Paul Azinger, Payne Stewart and Mark Calcavecchia all splash landing in 1989, then Barry Lane doing the same in 1993 when the chance was there to help take the cup back off the Americans?
A scary 473-yard par four with water to carry off both the drive and the second shot is certainly not the sort of hole Scotland would have chosen for the most important few minutes of his career.
After it was starting to look as though some mysterious force was acting against him and that he was never going to make it onto the European Tour the 25-year-old from Surrey knew that if he could avoid a bogey his dream should finally become a reality.
He was lying joint fourth in the British Masters and simply could not afford to drop a shot.
Not financially from his position of 136th on the Order of Merit and certainly not after all that had gone before – it might have been one kick in the teeth too many.
Most attention, of course, was on the duel going on between Lee Westwood and Ian Poulter a few holes back.
But for Scotland, the player who qualified for the 1999 Open at Carnoustie at the age of just 16 and then disappeared from view, it was all about how he could stand up to this test.
To his immense relief his drive found the fairway, but he was still left with a four-wood shot to the green, the same shot that Mark Foster had made a mess of the previous evening when four clear of the field.
Scotland swung and knew instantly he had made good contact.
"The ball flew exactly as I pictured it – one of the nicest feelings I've ever had," he said.
He still had to two-putt up a tier in the green, but he rolled the first one to within two feet of the hole and made no mistake from there.
"We did it – he was awesome out there," said his caddie, hardly able to contain his excitement.
The £57,805 cheque lifts Scotland up to 101st on the Order of Merit. The top 115 at the end of the season earn cards for 2008 and with only four more events to decide things he is almost certainly safe.
As a non-member of the main circuit he has needed invitations from sponsors for most of his six chances this year and added: "I wasn't sure I'd be getting any more, so I knew this was big.
"I purposely didn't look at the money list before and didn't know the prize fund either. I just focused on trying to play as well as I could."
The one time he wavered from that was on the 12th tee in the final round.
A Jaguar was on offer for nearest-the-pin and he admits: "Just for a second I started to think about the car – and messed it up."
Going into the water cost him a double-bogey five but he came straight back with a birdie and after dropping another shot on the 16th sank a 10-footer for birdie at the long 17th.
To deliver a 69 on the final day with so much riding on it ought to give Scotland massive confidence.
Prior to him coming through a qualifier for the French Open his best finish in 21 appearances was 50th, his world ranking was 764th and his tour career earnings stood at less than £6,000.
Scotland was one off the lead with five to play there, but fell back to 12th while playing partner Graeme Storm went on to win.
Then, trying to qualify for a return to Carnoustie in the Open, he was joint leader with just two holes to go at nearby Panmure, but triple-bogeyed and missed out.
His next opportunity came at the Deutsche Bank Championship two weeks later and he was in second place two behind Andres Romero after three rounds, but shot 76 and dropped to 11th.
In both the Johnnie Walker Championship and European Masters he made good starts again, but closing scores of 76 and 74 revealed the pressure was mounting and telling.
Another poor showing on Sunday and Scotland would have had huge doubts about his ability to handle things when the heat is on. But he did not have another poor showing.
"It feels amazing – I'm so happy," he said. "I've had frustrating days and at times it's hard to think that it's going to happen, but I stuck at it and so have my coach, my caddie and my psychologist.
"I didn't think it would take this long after turning pro (he suffered a neck injury in a car crash).
"I've been to the qualifying school the last five years (without ever making it to the final stage) and it's the last place you want to go.
"The pressure there is like it was on the 18th here, but from the very first hole.
"I've had to stay patient and I've come a long way in the last year or so."
Now we are about to find out how much further he can go.