Schwartzel v Dufner, maybe?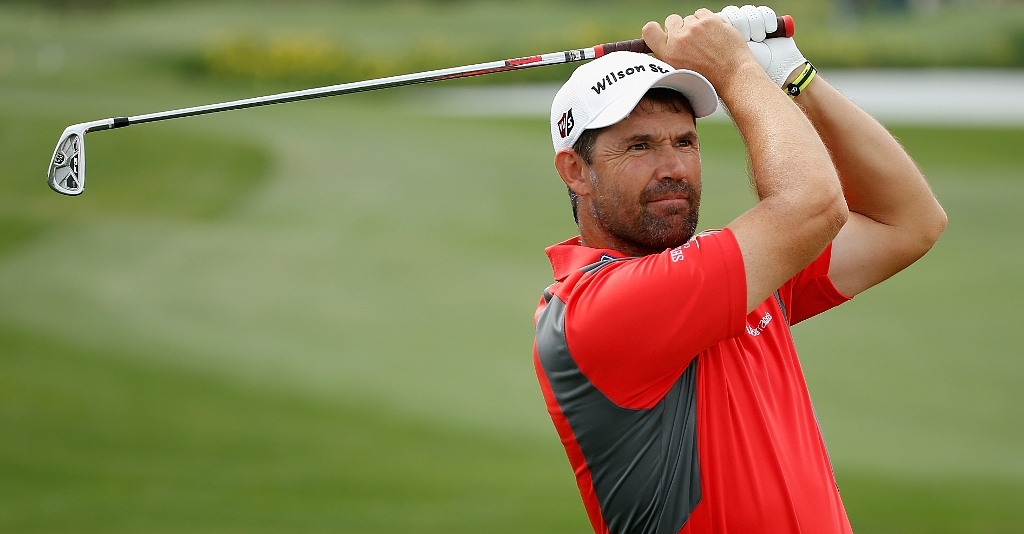 Charl Schwartzel hasn't been able to add to his seven world-wide wins so far this year, but he's hoping to end the drought in Perth this weekend.
Charl Schwartzel hasn't been able to add to his seven world-wide wins so far this year, but he's hoping to end the drought in Perth this weekend.
And why not?
The 2011 Masters Champion's outstanding match play victories over World Nos 1, 2 and 13, Rory McIlroy, Tiger Woods and Matt Kuchar in the group stages of last week's Turkish Airlines World Golf Final has sent him jetting off to West Australia for this week's ISPS Handa Perth International at the state's premier championship course at Lake Karrinyap Country Club with his confidence sky high.
No. he didn't win the final in Turkey.
Lee Westwood stopped him doing that by whisking up a truly magical semi-final round that, on the day, would have beaten anyone and, overall, Schwartzel had every reason to come away from Turkey buoyed by his return to form.
Helping set the, slim, 29-year-old South African a stand-out target will be the knowledge that if he can win at Karrinyup, he'll be the fourth South African to have done so, fellow major winners Ernie Els, Retief Goosen and Gary Player being the pathfinders who have already done so.
"I'm really looking forward to getting down to Perth," Schwartzel told the media this week. "My game feels like it's very close to getting back to its high levels of old.
"I've had a bit of a strange year, because I've been playing pretty well but the results just haven't really come. That changed in Turkey last week, and to get to the semi-finals against eight of the best players in the world was very satisfying.
"I managed to beat Rory and Tiger, and any time you manage to take down the best two players in the world, then you are going to take a lot of confidence from that. So hopefully I can carry that form into this week and get an even better result."
Schwartzel, 28, didn't say so, but he must know that in 35-year-old Jason Dufner he is going to be against one of US Golf's brightest outliers of the 2012 season.
And although Dufner poses the greater threat, the second American PGA Tour winner in the field this week, Bo van Pelt, is not likely to be a pushover, either.
Virtually unknown before he came within a play-off of winning the US PGA Championship last year, Dufner confirmed his late arrival as a world-class golfer to be reckoned with when he won this year's Zurich Classic of New Orleans and the HP Byron Nelson Classic before getting closer than close to winning a third title just a week later at the Crown Plaza Colonial.
And that wasn't all. He next had a host of hearts beating fast when he made a strong bid for the US Open title before finishing fourth, and right now only three players this year have won more than the $4 869 304 that he has on the US PGA Tour.
Local knowledge of the Karrinyup course says that while its fairways are wide and easy to hit, it is the accurate drivers who can regularly put the ball in the right place on the fairway, who have traditionally won tournaments here.
And as one of the US Tour's 17 most accurate drivers with an average of hitting them 66.9 per cent of the time and as the Tour's 4th best player when it comes to hitting the greens in regulation, he is pretty adept at doing just that – always after going through an unusual wiggle, waggle pre-shot routine.
This two million USD tournament, Australia's richest, will mark Dufner's first appearance in a regular European Tour event since finishing in a tie for third behind Woods at the 2009 JB Were Masters in Melbourne.
Other high-profile names in the field include those of Perth native Brett Rumford, a three-time European Tour winner and tournament ambassador for this week's event, and Ryder Cup caps Paul Casey of England and Edoardo Molinari of Italy.
Casey and Molinari have both been battling to find their best form after being struck down by injuries and resultant surgery and may not be quite ready yet to go for first prize in this event which is being co-sanctioned by the PGA Tour of Australasia and The European Tour.