Schwartzel triumphs again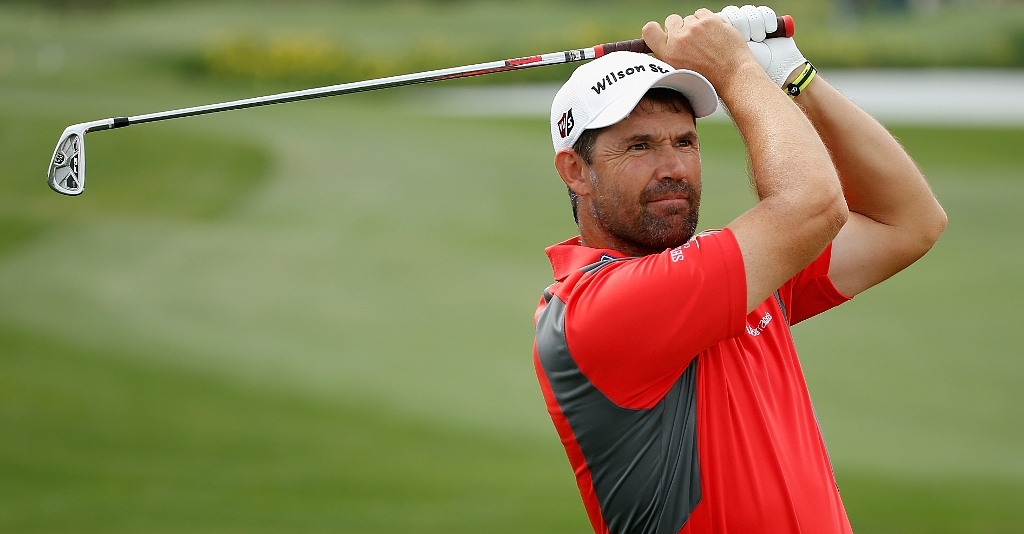 Neither the rain, nor an errant swing coiuld stop Charl Schwartzel picking up a second successive Joburg Open on Sunday.
Neither the rain, nor an errant swing was able to stop imperious Charl Schwartzel marching to a second successive Joburg Open title on Sunday.
Underlining the fact that his work on developing an icey composure has paid off, even under great pressure, 26-year-old Schwartzel, the world No 32, shrugged away his inability to hit fairways with his tee shots on the second nine and used his exquisite short game to shoot a closing 67, take his 72-hole total to 18-under and win by all of four shots from fellow South African Garth Mulroy.
Thomas Aiken who was tied for second for most of the final round, slipped back into third place with a late bogey while Englishman Jamie Elson finished 4th, a further shot back with some solid rather than spectacular golf.
Mulroy and Aiken, who were playing alongside Schwartzel, were magnificent off the tee, but couldn't match Schwartzel's superb course management on the par-71 East Course of the Royal Johannesburg and Kensington Golf Club, and struggled to make the kind of scores they needed to reel him in.
Mulroy shot a level-par 71 and Aiken a 72.
Elson, a former Walker Cup star, had been in contention all week but found the greens hard to read and birdies hard to come by and could only close with a level-par 71 in the co-sanctioned European and Sunshine Tour event.
Jean-Baptiste Gonnet from France finished with a one-over 72 – a 12-under total – while Scott Jamieson from Scotland completed his week a further shot back on 11 under.
Perhapsn it was a measure of the way things were for Schwartzel that his approach at the 18th nearly went in twice.
He won last year by six strokes, and was nearly as dominant this year in the €1.3-million tournament co-sanctioned by the Sunshine Tour and the European Tour, played at the 6,940-metre (7,592-yard) East Course of the Royal Johannesburg and Kensington Golf Club.
He rifled his third on the 504-metre (551-yard) straight at the pin, and the ball hourse-shoed around the hole after the second bounce, before spinning back and narrowly missing the hole again.
Schwartzel then rifled home a six-footer for birdie to wrap all up.
He hit a solitary fairway on his homeward nine on Sunday, but still managed to go two-under-par on the back nine to secure a 19-under-par total of 265 that was four strokes to good for Garth Mulroy.
The man who had been second for much of the day, Thomas Aiken, was not as lucky, and made two bogeys on his way in to slip into third place at 14-under-par.
"Garth and Thomas probably outplayed me on the back nine," Schwartzel conceded, "but I managed to get a few more putts in the hole."
Things looked good for Schwartzel when he took control of the early lead with two birdies on the first three holes but it was after his bogey at the ninth that things started to get a little pear-shaped
"I hit that second shot a little strong there," he said, "and that wasn't a good bogey for me."
It certainly wasn't- and it showed.
For after that he starting spraying his tee shots all over the course, and only a series of par saves that seemed little short of miraculous kept him in the tournament although it helped that Mulroy and Aiken each dropped a shot on the 11th.
"I didn't really play well on those last nine holes, but I just kept telling myself 'you've got a good short game and you can do it' and my putting along with the short game came to the rescue.
"It sounds easy, but I've been working really hard on my pitch shots, bunker play and chipping and it helped me when I needed it most today.
"I got off to an absolutely perfect start today and I got my nose ahead. I made a bad bogey at the ninth but I really dug deep on the back nine and managed to make a score. I'm really pleased that all my hard work has paid off."
The jewel in the crown of Schwartzel's dazzling short game on the closing stretch came after he dumped his approach into a very damp greenside bunker on the 384-metre 13th.
Under dry conditions, it would have been a regulation up-and-down, but the mud made the bunker shot he faced a daunting proposition.
Up he stepped, and cool as a cucumber, he bounced the ball out, saw it hop three times and disappeared into the hole 35 feet away for what must have come as the killer blow to his pursuers.
Although he was still unable to find the fairway with any regularity for the remainder of the round, his extraordinary scrambling powers kept the bogeys at bay, and he marched on to his second successive title in the tournament.
Even on the 18th, with the tournament all but wrapped up, he was still wayward off the tee, having to chip out from behind a tree after he had pushed his drive to the right.
It was the second time in the runner-up berth for Mulroy after he lost out in a playoff in 2008 to Richard Sterne, but it marked a return to the form which saw him win his PGA Tour card last year.
For Aiken, it was a case of so near, yet so far once again – and he will go back to Europe knowing he's as close as he has ever been to a European Tour breakthrough.