Schwartzel moves into contention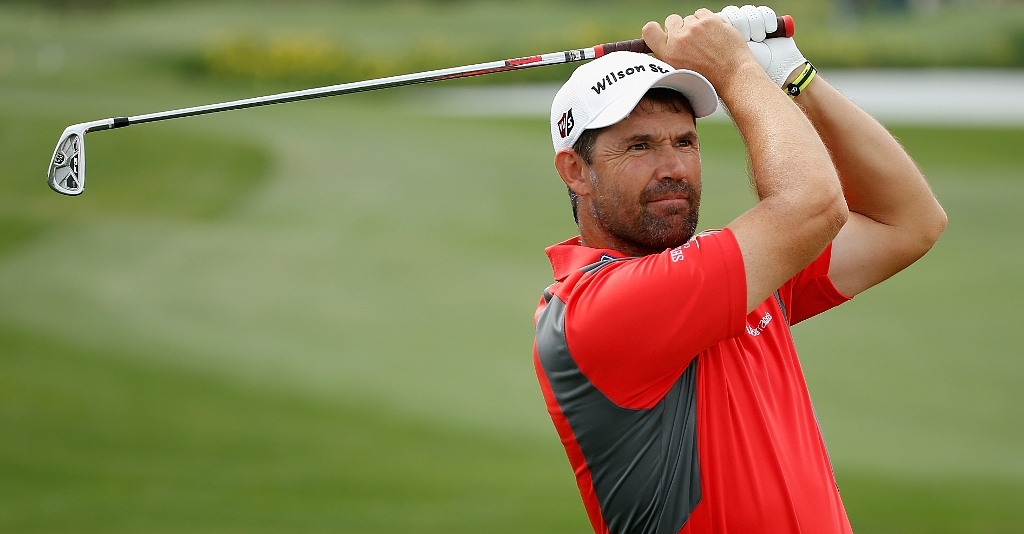 Charl Schwartzel kept his Vodacom challenge on track in Thursday's second round when he joined a three-way tie.
Charl Schwartzel kept his challenge on track when he climbed into a three-way tie for the lead going into Friday's final round of the first Vodacom Business Origins of Golf at the Gardener Ross Golf and Country Estate.
Schwartzel struggled through a frustrating day with his putter, but still managed to post a score of 70 to climb into a share of the lead on seven under with Vaughn Groenewald, who signed for a 71, and PG van Zyl, who carded a 69.
Oliver Bekker and Merrick Bremner are their nearest challengers on six under, while Jean Hugo will start the final round on five under.
Following on from his opening 67, Schwartzel couldn't keep the bogeys off his card on day two as the jet lag incurred on his flight back from the Masters finally caught up with him.
"Considering the state that I'm in and how far I've travelled, I'm pretty pleased to be where I am," he said after a round of five birdies and three bogeys.
"I played well, but putted very badly. I threw away at least four or five shots. It was terrible. But if I can putt badly and still be up on the leaderboard, maybe I can click into gear tomorrow and put up a good score."
Groenewald also struggled with his putting in the second round, and was just as pleased that it never cost him his place at the top of the leaderboard.
"It was difficult out there. I got a bit unlucky on the par-five eighth. I hit a drive into the bunker and it was plugged. I hit it out into the next bunker and it plugged again. But I made a good six there. But whereas in the first round the putts were falling, this time they were lipping out.
"On the positive side, I was one over through 14 holes and birdied 15 and 16 to get back in it. I'm glad I didn't shoot over par and am still in it."
Behind them, Hugo made the biggest charge in the afternoon field and seemed destined to take the lead on his own when he climbed to eight under. But two bogeys and a double bogey in four holes on the back nine drew him back to five under and a round of 70.
And then Bremner fought his way into contention on six under with a 67 which featured six consecutive birdies over the turn.
"That was pretty special. I once made seven birdies in a row as an amateur, but this is by far my best birdie run as a professional."
But in current form, it would be hard to bet against Schwartzel taking the title. This is only his third tournament in South Africa this year, and he won the previous two.