SAWGRASS Q&A WITH TIGER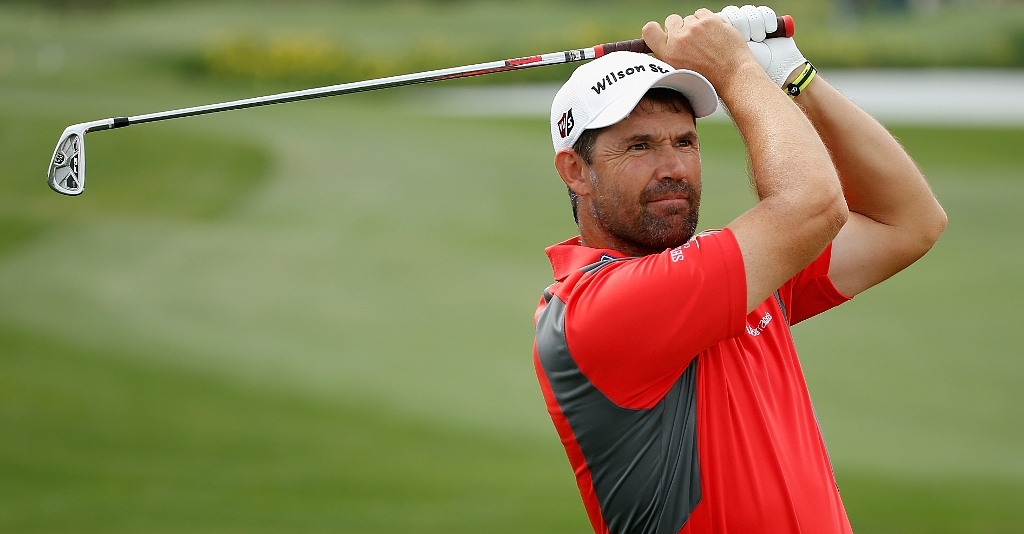 Tiger Woods talked to the media prior to The Players at TPC Sawgrass in Ponte Vedra Beach on Wednesday. Heres the Q&A
Tiger Woods talked to the media prior to The Players at TPC Sawgrass in Ponte Vedra Beach on Wednesday. Heres the Q&A:
Q. Does the Stadium Course at Sawgrass look any different?
TIGER WOODS: Yeah, it does. It looks very different. It's faster, it's drier. The fairways are obviously Bermuda now and so are the greens. So it is playing totally different.
Q. Better?
TIGER WOODS: Yeah, I think so. We don't have the balls picking up mud like we used to. These are not the greens you want to have mud on your ball firing into the greens.
Q. Did you hit any out of the rough today?
TIGER WOODS: I hit a couple, yeah.
Q. What was the ball like in there?
TIGER WOODS: Just like we play any other golf course with Bermuda rough, always hard to judge how far it's going to go. The rough is a lot easier out of rye, but Bermudagrass just needs about two inches and you lose all control.
Q. Because they only capped the fairways, is there a chance, depending on weather, if you hit it in the rough you've got mud on your ball and you have no distance control? Could it be a really stark change?
TIGER WOODS: I don't know. The shots that I hit in there, they didn't really land softly, they bounced pretty far and I actually got a little bit of roll out of there while in the rough.
Q. It could be mucky out there.
TIGER WOODS: It could be, definitely could be.
Q. With all the work they did here, would you have minded if they threw some dirt in at 17 and kind of filled in that water?
TIGER WOODS: You'd probably lose the allure of the hole. I've always thought that that hole is too gimmicky for the 17th hole of a championship. As far as the 8th hole, I think that would be a fantastic 8th hole, but not as the 71st hole of a tournament or 17th hole of your round.
Q. Of the holes that they added length, is 1 or 11 going to play more differently or tougher when it comes time on Thursday?
TIGER WOODS: Well, with the fairways running, 1 is the same. You've just got to run it out there the same distance.
11 is a little bit longer. Today it was playing downwind so we had a chance to drive it on with an iron, so it wasn't too bad.
Q. They always talk about how this golf course doesn't seem to favor any particular player as evidenced by like Funk and Scott winning back-to-back years, two totally different guys. After the changes, does that still hold true, or is it even more of a wildcard to try to predict —
TIGER WOODS: Anyone can win here. That's the beauty of this golf course is that when you get — with all the angles, and Pete likes to funnel things down, we're all playing from about the same spot. There really is no advantage to taking out driver and bombing it down there because of obviously the trouble but also how everything pitches in.
It just tends to — over the years, we all hit the ball to the same area and just play from there.
Q. Tim said last night, "We can't test these guys without conditions that are firm and fast." What does that mean exactly? Why is firm and fast the best way to test you guys versus wet and slow?
TIGER WOODS: Well, when it's soft, you're just basically throwing darts. The fairways get so much wider.
Q. Point to point to point?
TIGER WOODS: Yeah, the slopes on these greens become irrelevant. You just fire at the flags. With the firmer and faster, you have to play a proper shot in order to get the ball close. You can't just go out there and fire at a flag.
Q. Does the new date and the work they've done on the golf course open the door for this tournament to grow in any way, or did it have its niche before?
TIGER WOODS: I think it had, as you said, its own niche, but I think that this can only help it because of — we always had that huge gap between The Masters and the U.S. Open, and now THE PLAYERS is a wonderful fit to bridge the gap between The Masters and the U.S. Open. This is, as we all look at the field each and every year, probably the best field if not the second best, depending on the PGA field, what they have that year.
Q. Does it feel any different to you this week in terms of maybe your anticipation of the event, your focus on the event, than it did when it was in March?
TIGER WOODS: No, same. Same, I come here to win.
Q. Did you put the rainsuit away?
TIGER WOODS: Well, it's supposed to rain this afternoon.
Q. How did you wind up with Perks today? Did he not see enough of you last week?
TIGER WOODS: We both walked over to No. 3 together, and I asked if his onesome was full.
Q. How much have you seen him in the last five years and what do you take out of what he's going through right now?
TIGER WOODS: He's such a great guy. For him to struggle the way he's struggling, it pains you to watch, because you know the talent is there; you can see it. He's just struggling right now.
Q. Is this the event you most want to win after the majors?
TIGER WOODS: Yeah, definitely. This is probably — as everyone says, it's the fifth major, so it's certainly up there, yes.
Q. If the weather stays calm, what do you think the winning score will be?
TIGER WOODS: I don't know. It's anyone's guess because we don't play under these conditions, this firm, this fast. Even though the greens are firm, but they're putting a little bit slow, which means that you can be pretty aggressive on most of your putts and not have to worry about that ball rolling out.