SAS Masters betting preview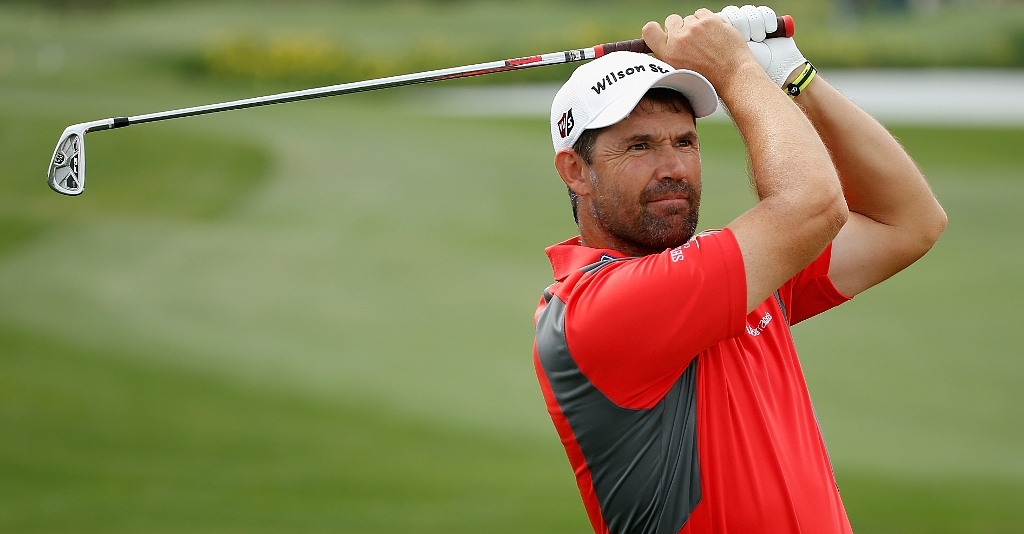 Welshman Jamie Donaldson is worth supporting at 80/1 in this week's SAS Masters in Sweden, says Dave John.
The SAS Masters returns to Barseback Golf and Country Club near Malmo for the first time since 2006 with two Danes and two Swedes dominating the market.
Clear favourite is Henrik Stenson at single-figure odds and the world number seven must fancy his chances of a victory – clearly the layers do as well.
He was on the fringes of contention in the Open last week on the way to 13th place at Turnberry and should be able to take some heart from the consistency of his four rounds (71-70-71-70) despite never really being a factor.
Stenson has twice finished runner-up in the event – including at this venue back in 2004 – and a victory on home soil to add to the CV would look very nice.
But he is short enough to look elsewhere as his form outside of the majors since winning the Players Championship has been so-so.
Soren Kjeldsen and Soren Hansen have been in sparkling nick but both have been pretty busy lately in some big tournaments and you wonder just how long they can hold on to their best form.
Defending champion Peter Hanson raises the same issue as he is on the last leg of six straight weeks and admits he is feeling the pace.
But he hopes that the galleries at his local course – he lives 20 minutes down the road – can energise him one final time before he takes a break.
All three have excellent claims – have no doubt about that – but the prospect of them being a little jaded lessens their appeal at the respective prices.
I would not be surprised if Jamie Donaldson had one of the worst final-round scoring averages in Europe this season but I am going to take a chance he can string four decent rounds together at 80/1.
I put the Welshman up earlier in the season in Spain where he missed the cut but I am quite keen to keep the faith.
He was in the process of playing a solid event in France and a very good one at Loch Lomond only to hit the self-destruct on Sunday with rounds of 80 and 76.
But I admire the fact he keeps putting himself in the firing line for good finishes and like Bo Van Pelt proved in Milwaukee over the weekend, his big chance should eventually arrive.
Donaldson notched a top 20 finish at this course in 2004 while his form in Sweden does catch the eye with a fourth at the Telia Challenge on the Challenge Tour in 2007 plus an eighth in this very event last season.
I can see him making an impact.
Another player I put up earlier in the season was Spain's Carlos Rodiles and I am going to give him another crack at 100/1.
He failed to deliver at Saint-Omer but he has done well since back on the Challenge Tour with a second at The Princess and a top 20 in Lyon.
The chance we take with Rodiles is that he just can't make the step up in grade as his forays on the main tour have been very disappointing.
But he will surely have derived plenty of confidence from three second-place finishes in 2009 and the latest did come in this country.
He has two top 20 efforts at Barseback from four starts as well so it seems to me he just needs to get his head around dining at the top table.
If Jean-Baptiste Gonnet can rekindle the memories of his excellent tied second in the event two years go, he is certainly no forlorn hope at 250/1.
He has shown flashes of form with the odd decent round of late but this return to the event which remains his best effort on tour could spark an upturn over four rounds.
He has a progressive career profile and a win at this level could be on the cards sooner rather than later – he remains a player to keep a close eye on.
Tips:
1pt e.w Jamie Donaldson at 80/1 (1/4 1,2,3,4,5 Blue Square). Played some good stuff lately and chances if doing it over four rounds.
1pt e.w Carlos Rodiles at 100/1 (1/4 1,2,3,4,5 Ladbrokes). Three seconds this year and a player if taking the step up in class.
1pt e.w Jean-Baptiste Gonnet at 250/1 (1/4 1,2,3,4,5 Sky Bet). Improving French star who has great memories of the event.

Preview posted at 2145BST on 20/07/2009