Sabbatini in hot water?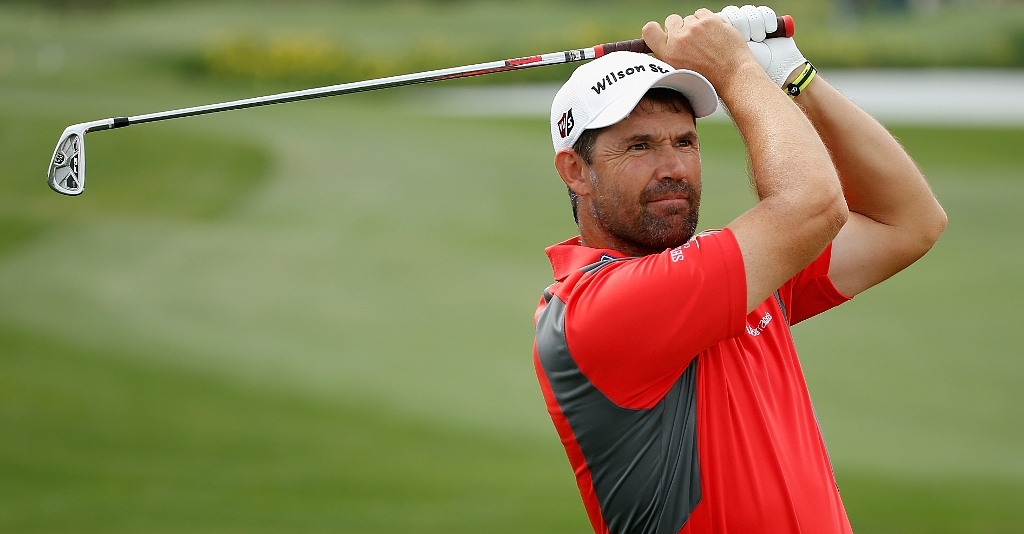 Rory Sabbatini is facing a possible suspension from the PGA Tour following an incident at last week's Zurich Classic.
Rory Sabbatini could be facing disciplinary action and a possible suspension from the PGA Tour following an on-course argument with Sean O'Hair during last week's Zurich Classic of New Orleans.
News of what would be the fiery South African's second meeting with disciplinary officials this year is not official – the PGA Tour always keeps dispiplinary matters to themselves – but word among tour players and officials is that Sabbatini's latest brush with PGA Tour law concerns his behavior and the type of language he used in an argument with player partner Sean O'Hair at the 14th hole at thebTPC Louisiana last week.
The first incident was at Riviera in the Northern Trust Open earlier this year, where Sabbatini was said to have spoken harshly to a teenage volunteer who was trying to help him find a lost ball and who, in doing so, appeared to have worsened the position of McIlroy's ball.
Sabbatini avoided disciplinary action at Riviera by offering to apologize to the volunteer and others he may have offended and he appeared to have moved on.
His latest outburst in New Orleans, however, may bring with it this time a typical a 30-day suspension.
Officials speaking on condition of anonymity because the Tour's policy of keeping disciplinary matters secret, said no disciplinary action had yet been taken as a result of the Sabatini-O'Hair confrontation and added that if and when it was taken he would have 14 days to appeal.
When the PGA Tour was approached on the matter, an official spokesman, Ty Votaw, said the tour was aware of what happened in New Orleans, and that it had responded to the Riviera matter.
"But that's enough said. We don't discuss disciplinary matters," Votaw added
In the meantime Sabbatini will be playing in the Wells Fargo Championship this week – and that's from the horses mouth..
It came out when he was asked to comment while being questioned by reporters on Wednesday.
He said: "Comment on what? Those crazy rumors going around? Well, I'm playing this week, so I wouldn't worry about it too much, OK guys?"
Then, when asked outright if the tour was going to suspend him, he replied, "You're going based on rumors. How many times do I have to tell you?"
The troubled O'Hair, who recently fired his second caddie in four months, split with swing coach Sean Foley and has missed his last five cuts on tour, withdrew from the tournament on Monday and could not be contacted for comment.
Nor could the American's father-in-law, Steve Lucas, a college basketball referee who often carries OHair's bag and on the day of the alleged incident was reported to have stepped in between the two angry antagonists to prevent any physical confrontation taking place.
No one seems to be sure what had sparked the row last week and when approached this week, Pat Perez, the third player in the group who, like Sabbatini and O'Hair, also missed the cut, told Associated Press: "I can't really say anything. The tour has asked me not to talk about it."