Ryo Ishikawa: The view from Japan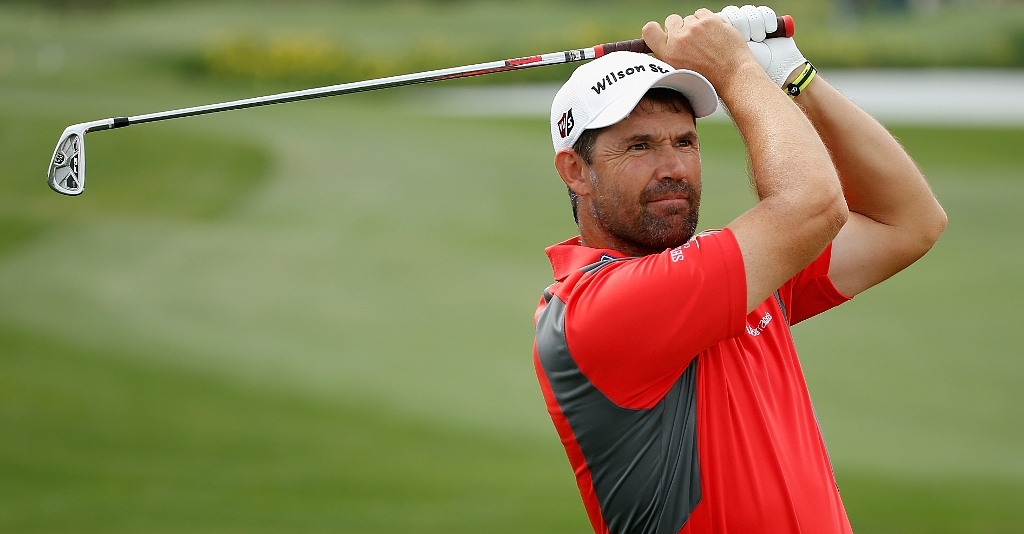 Veteran Japanese golf writer 'Tom' Toshimasa Kawakita talks to Golf365 about Ryo Ishikawa's US Masters invite.
Seventeen-year-old Japanese sensation Ryo Ishikawa was stunned last week to receive an invitation to the US Masters in April.
It will make the schoolboy, who was watching TV with his mum when the call came from Augusta, the youngest player to have competed in the season's first major.
"I got the call last night," Ishikawa said. "But of course everything was in English so I couldn't understand it very well. I could understand 'Masters' and 'invitation' and that's when I knew what was happening to me."
It is yet another landmark for a young man who already has an impressive collection of them: youngest winner on the Japanese Tour (aged 15), youngest earner of $1 million dollars on the Japanese Tour (in 2008) and youngest player to make the world's top 100 rankings (at the end of last year).
Ishikawa is already one of his nation's biggest celebrities and yet, apart from those startling statistics, those of us outside Japan know very little about him.
Golf365 contacted veteran Japanese golf writer 'Tom' Toshimasa Kawakita to discuss the Saitama-born player who will make his PGA Tour debut at the Northern Trust Open in February, the first of three appearances prior to his Masters debut.
Kawakita has seen the greats of Japanese golf – including Isao Aoki, Tommy Nakajima and the Ozaki brothers – but he was happy to talk about the young man who might be better than all of them.
Golf365: Tom, when Ishikawa won his first start in a professional event (the 2007 KSB Cup) was it the first Japanese golf fans had heard of him or were they already aware of his promise?
Kawakita: He had been known as a very promising junior amateur golfer and had already collected many victories in Japanese junior tournaments.
Golf365: We understand that he is already a superstar in Japan. Is this correct?
Kawakita: Exactly right! In the past, he was called "Hanikami Oji" (Shy Prince in English) as his smile is very cute and lovable. But nowadays, very few people call him this because, in becoming the youngest winner of a professional tournament, he has become, as you say, a superstar.
Golf365: Has he remained a quiet young man? How has he coped with media attention?
Kawakita: He is always very modest and acts very politely. He is courteous to everyone, including media people. So I think most people support him willingly and that makes him very popular.
Golf365: What are his strengths? Is he a long or accurate driver, a good iron player, or an excellent putter?
Kawakita: Everything! But I believe that his goal is to become the longest and most accurate driver on the tour. Additionally, he has very strong mental toughness in any situation, especially for such a young player.
Golf365: Is he from a golfing family? Will they help him deal with fame?
Kawakita: His father taught him to play golf. His younger sister and brother both play very good golf even though they are small children. I don't know about his mother's golf yet! His father is a very good golf tutor but he also teaches him how to act as a gentleman. Ishikawa always respects his father and mother. I think it is very similar with Tiger Woods.
Golf365: What are his future plans? He will play some PGA events this year but does he plan to play in America full time eventually?
Kawakita: His ultimate goal is victory at the Masters Tournament and he got an invitation from the Masters last week of course! He has been dreaming to play with Tiger Woods at Augusta National since he started playing golf. His dream is getting closer now very rapidly.
Golf365: A final question, Tom. Ishikawa has Ian Poulter club covers. Is Ian Poulter a popular golfer in Japan?
Kawakita: Yes. His unique golf fashion attracts many Japanese golf fans. I think Ishikawa has been trying to imitate his style! They played together during the first two rounds at the 2007 Dunlop Phoenix tournament – I think perhaps the organisers were aware that Ishikawa was crazy about Poulter!
'Tom' Toshimasa Kawakita was speaking to Matt Cooper