Ryder duo eye BMW title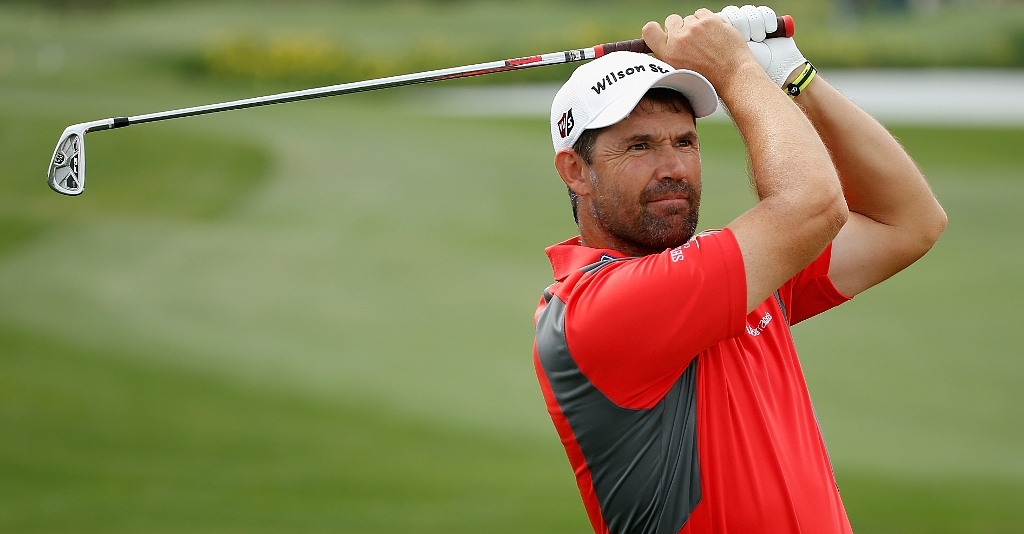 Ryder Cup pair Luke Donald and Ian Poulter both have high hopes of winning the third of the FedEx Cup play-off events.
Ryder Cup pair Luke Donald and Ian Poulter both have high hopes of winning the third of the FedEx Cup play-off events in Chicago on Sunday.
But Paul Casey and Justin Rose are eyeing the title as well – and they, of course, were the two stars rejected by Colin Montgomerie when he named his wild cards for the coming match at Celtic Manor.
American cup newcomer Matt Kuchar and Korean Charlie Wi are joint leaders on six under par at the halfway stage at Cog Hill.
But Casey, Donald and Poulter are all only two shots behind in fourth place and Rose is just one further back.
Casey's omission from Montgomerie's side was the one that really got people talking as he was the highest-ranked of the so-called "FedEx Four" – himself, Padraig Harrington, Donald and Rose – at ninth in the world.
He could climb to fifth by winning and after a second successive 69 insisted: "I'm in a good place right now."
He realised he had not been picked two weeks ago while playing with Harrington, who had been selected, but says: "It's done and dusted. You've got to get over things pretty quickly – I got over it pretty quickly.
"I've had a lot of conversations, even the guys who have been picked by Corey (Pavin) and the guys who automatically qualified.
"I don't really want to sort of share what people's views are. I don't think that's right."
Casey has also spoken with European Tour chief executive George O'Grady and says he has been "relaying messages" with Montgomerie.
"Monty is a friend. He was in a very difficult position."
Europe's captain had to leave out at least one of Casey, Harrington, Donald and Rose after they all decided to stay in America rather than return for the climax to the qualifying race.
In the end he left out Casey and Rose to make room for in-form Italian Edoardo Molinari, who won the last counting event.
"I think with guys like Kaymer, McDowell and possibly others in the near future joining the PGA Tour, what are we going to do?" asked Casey.
"I understand the European Tour wants to protect the European Tour, but we also want to get the best team possible. I don't know what the solution is.
"I don't get anything by being vocal on the subject, nor reading a lot of the stuff.
"I did pick up some stuff about not supporting the Tour and I know the facts. I know how many I played in Europe compared to guys who were picked, so I'm not even going to get into that."
The quartet are all on course to be among the 30 qualifiers for the Tour Championship in a fortnight's time and even if Donald just stays where he is he will have a chance of the £6.5million play-off jackpot in Atlanta.
Tiger Woods and Rory McIlroy, however, need a big weekend to make it through to the last of the four-tournament series.
Woods improved only one shot on his opening 73 yesterday and on three over is in a tie for 40th. The world number one needs to finish at worst fifth to advance.
McIlroy's hugely disappointing rounds of 76 and 74 have left him down in 63rd place in the 70-strong field.