RYDER CUP QUOTES FROM DAY TWO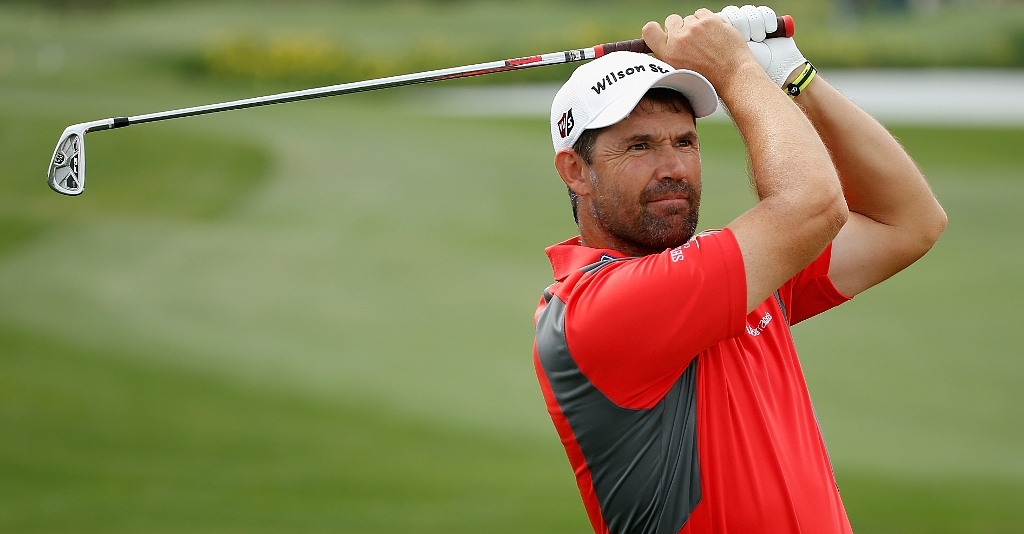 Here are some of the many quotes to come out of the tight and emotional second day at the 37th Ryder Cup at Valhalla.
"It's a lot better than yesterday. Boo will agree with me. We let a half apoint slip away then, so it was nice to get in with a full one today" JB Holmes said of he and Boo Weekley's win over Westwood and Hansen
"About number nine. I've had eight holes in one", Boo Weekley said when asked to rate his best shots against his impressive bunker approach on the 15th to four feet from the pin.
"While it's nice to tie with Arnold, it's disappointing not to have won a point," said Westwood after tying Palmer for the longest unbeaten run of 12 games in the morning, then losing in the afternoon.
"He didn't do it between the shots like he did yesterday, so he's obviously learned. He apologised last night which is the kind of man he is. He's a nice guy. We get on really well" Westwood said after burying the hatchet with Weekley.
"It's more relaxing when you have a nice lead but I think it's more exciting when it's like this" says Sergio Garcia, who enjoys living on the edge.
"Sergio and I made a great team, he played stellar golf and the least I could do was roll that putt in there" said Paul Casey on doing his share with a vital last-hole putt to halve their match with Stricker and Curtis.
"We were talking all the way around, 'this is a match we shouldn't win, we shouldn't tie, they are better than us', so let's just take advantage and try to go out and play well with a we-have-nothing-to-lose type attitude, and we did," said Steve Stricker on having his pairing with Ben Curtis written off but then earning a crucial half point.
"This is emotional. I felt that I had to do something this week and I've given everything," said Poulter who is proving the critics wrong.
"We had a great time out there, bounced off each other and how hard is it to win a point out here?" said Graham McDowell on his winning partnership with Poulter and the effort that goes into putting blue on the scoreboard.
"He's an unbelievable competitor. He realised there's a lot of pressure on him to go and perform and he's just played four rounds, he's an incredible team player, as well. He's unbelievable in the team room. That's why he got the wildcard pick " said McDowell of Poulter.
"There was so much going on. You want to make it so bad, but you don't want to force it. I don't think I hit it quite firm enough but it got a four and made them at least get a four" Mahan on his pressure putt at 18 to earn a half point against Karlsson and Stenson.
"It was a very emotional and up and down day. Hunter and I played some good golf, and we were able to withstand Robert Karlsson birdieing six of the last nine holes. I mean, he just played some great golf, and we were fortunate that we were able to make enough birdies to halve the match," said
Phil Mickelson putting a positive spin on blowing a 2-up lead.
"We took some blows today, they played great and we only lost one point, so we're happy about that," said Paul Azinger on staying on top after a rollercoaster day at Valhalla.
"It's quite astounding. You see faces at this event you never see; emotions and reactions. You see how charged up, the right kind of intensity the players have got to have to play in this event. The last hour was gripping" said Faldo on discussing the play over the closing holes at Valhalla.
"We won't be thinking of history. Tomorrow's the only moment we've got. This is what the guys have been living for, why they want to be here and what we'll be playing for tomorrow," says Faldo, refusing to draw comparisons with the comeback win at Oak Hill in 1995.
"He's come up big; full stop. He's playing strong, very strong mind and he's great in the team room as well. We're keeping him on the golf stuff, it's just great stuf,f" says Faldo, who feels vindicated by his controversial captain's pick of Poulter.