Ryder Cup predicitions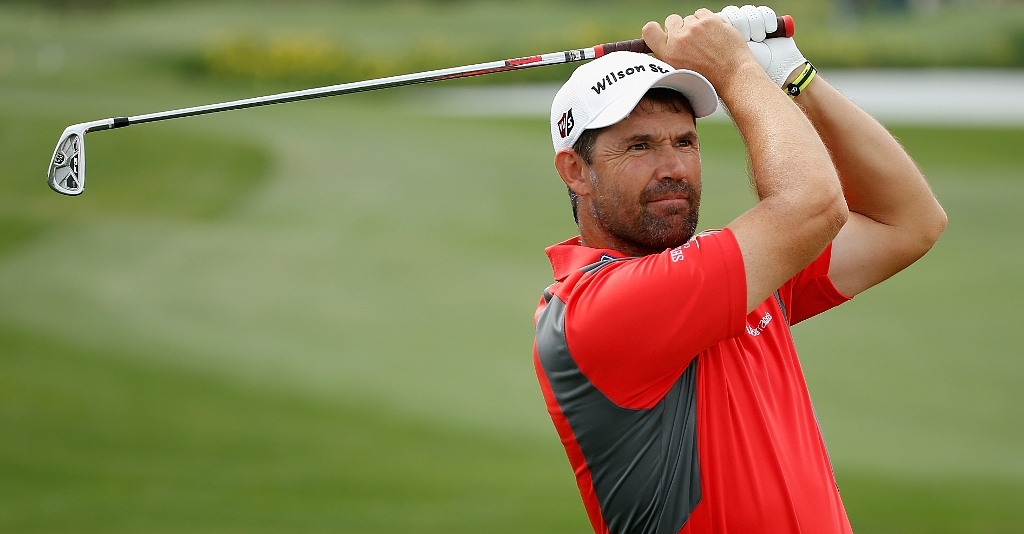 European and LPGA Tour stars, Sky Sports commentators and some top journalists make their picks for Celtic Manor.
Chris Wood, Christina Kim, the Sky Sports commentary team and some leading journalists make their picks for Celtic Manor.
Chris Wood – European Tour player
Score: Europe 15 USA 13
Top Euro points scorer: One of the Molinaris
Top US points scorer: Matt Kuchar
Verdict: Two or three months ago it seemed that Europe were hot favourites and deservedly so but they have to be careful now. Look at someone like Matt Kuchar who has played well all year and really burst into life during the Fedex Play-offs – he's just superb at the moment, a really top drawer player in the form of his life. I also think Tiger Woods could have a good week. Some people seemed to think that he shouldn't be selected which he'll know about and it is just the sort of thing to drive him on to great things. I think he could pair well again with Steve Stricker or maybe Jim Furyk. Although I think the US have got stronger in recent weeks I still think Europe will win – home advantage might just be enough. We've got some good and tested combinations – McDowell-McIlroy and the Molinaris, for example. And we could afford to leave out a world top ten player!
Christina Kim – LPGA player and star of the 2009 US Solheim Cup team
Score: You know what? I really couldn't call it. I'm sorry! It's like 28 points right? I just think it's gonna be so close. Down to one or two points
Top Euro points scorer: Miguel Angel Jimenez
Top US points scorer: Dustin Johnson
Verdict: You know I think selection was tougher for Colin Montgomerie than for Corey Pavin so that tells you something. Leaving out Paul Casey??!! No Henrik Stenson??!! Wow. But then I think the US team is kind of tough and beginning to look strong in the late season. The factor I struggle to equate is playing in Europe. I haven't experienced that in a Ryder Cup but I suspect that is like a 13th, 14th player type thing. You know what makes a big difference in the team format? Heart. You've gotta have a whole lot of heart all week. The team with most heart will win.
Ewen Murray – Sky Sports commentator
Score: Europe 14 USA 14
Verdict: Long gone are the days where the Great Britain and Ireland side were lambs to the slaughter. In these modern times, Europe have produced some genuine world stars and every two years have gelled together to form a formidable team. This time round, they have again assembled an impressive list of twelve to try and bring Samuel Ryder's legacy home. The Americans will be happy with their team and the signs are that the game's number one player is heading back to top form. I believe Tiger Woods will have a fine three days in the valleys. Corey Pavin's side is very well balanced and many of his players have enjoyed some excellent form in recent weeks. His wildcard selection was spot on. It's true that Europe, for the first time, had at least 18 players to choose from and never has European golf been so strong. It's wrong perhaps to single out one player who won't be there, but I hope our captain has it right by ommiting our best match player. Paul Casey was born to play this form of golf and over the last four years has as good a record in match play, if not better, than any one of the selected 24. I'm a little edgy Casey is missing. So, a new course built for the event and two wonderful teams that are tough to separate. For once, I'm sitting on the fence here guys. 14-14!
Tim Barter – Sky Sports commentator
Verdict: I expect Europe to win at Celtic Manor and believe that their strength in depth will be the decisive factor, although we have six rookies in the team it's hard to see them as such – all are winners on the tour, and are experienced and comfortable on the Global stage. Kaymer is now a Major Champion and Mcilroy firmly inside the world's top ten, Ross Fisher is the reigning World Match play Champion and Edoardo Molinari's wins at Loch Lomond and Gleneagles showed the strength of his game and temperament, his brother Francesco and Peter Hanson are two of the tour's most consistent players and finest ball strikers. Add the quality and experience of our six past Ryder cuppers and team Europe is extremely formidable. The American side is stronger than many are giving it credit for, although some of their five rookies may not be household names but, believe me, they can all play! But, it's a whole different ball game being a rookie away from home, playing on an unfamiliar course in a different climate and time zone, in front of a massive extremely vocal crowd, the vast majority of whom want you to lose. Tt can turn a very confident player into a jelly – I've seen it happen! Despite his difficult year and poor form I expect Tiger to have a pretty good Ryder Cup, probably partnering Mr Steady Steve Stricker, with whom he won four of four at the last Presidents Cup. It's sure to be an incredible atmosphere, and I for one, cannot wait for it to start.
Bruce Critchley – Sky Sports commentator
Score: Europe by one or two points
Verdict: Europe will never have a team in better form than the one going into the match this year. Half the side has won in the last three months and the rest have mostly shown glimpses of their best. Captain Montgomery claimed that he would have Europe's best 12 at Celtic Manor, but has undermined that by including Harrington, who has played erratically at best this summer, whose driving is too wild for him to be considered for foursomes play, and whose recent Ryder Cup record is poor, when the likes of Casey and Rose are on the sidelines. That said, Harrington loves nothing better than proving his critics wrong and somehow produces his best under the most testing circumstances; at some point he could well do something outstanding. If form is anything to go by, and with several new and exciting partnerships to be unleashed, I expect the overall strength of the team to carry the day with a point or two in hand.
Paul Mahoney – writer for GOLF magazine, US, Golf World & Golf Monthly, UK
Score: Europe 14 USA 14
Top Euro points scorer: Rory McIlroy
Top US points scorer: Rickie Fowler
Verdict: Keep changing my mind. Therefore it's going to be a draw. Obviously. Probably. A month ago it looked like Europe would win at a canter. Monty's team just looked so much stronger than Pavin's. But there might be a split in the European camp. It feels like a GB&I team on one hand with a huge Irish influence (three players, two vice-captain and three caddies). That could leave Peter Hanson feeling left out in the cold and the Molinari Brothers may have to sink or swim or their own. Padraig Harrington's form and Ryder Cup record is poor. Don't think he'll turn that around in Wales. Pavin's team looks weaker but he will enjoy being the underdog. And in Dustin Johnson, Bubba Watson and Rickie Fowler,