Ryder Cup on Fisher's mind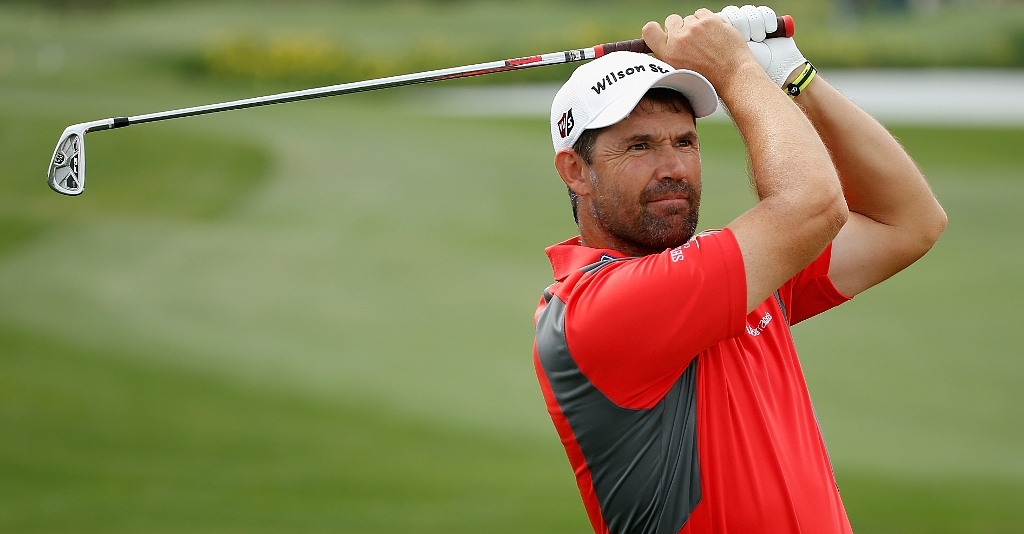 Ross Fisher doesn't want to miss out on the Ryder Cup as he targets glory at the 3 Irish Open.
Ross Fisher and Francesco Molinari go head-to-head in the final group of the 3 Irish Open in Killarney on Sunday with far more at stake than "just" a title and a first prize of nearly £416,000.
What Fisher called "Ryder Cup-itis" after his dazzling career-best 61 on Friday is appearing to affect some, but the pair know they can take a huge leap towards a debut this weekend.
Fisher led the Italian by three on 12 under par overnight, but in the cup race it is Molinari – younger brother of Scottish Open champion Edoardo – who has the advantage.
He is seventh in the standings with only a month to go now and will be virtually certain of his first cap if he triumphs on Sunday.
Fisher, unexpectedly quiet since leading all four majors at some point last season and then winning the Volvo World Match Play in Spain in November, is 13th.
A top three finish would take him past fellow Englishman Ross McGowan, who has been in the all-important top nine since the very first week of qualifying 10 months ago, but last night missed his fourth successive cut.
A win, though, could take Fisher to sixth on the points table in the hunt for places in Colin Montgomerie's side.
"This is the start of three important weeks with the obvious Ryder Cup coming up," said the 29-year-old, who next has the Bridgestone world championship in Akron and then the US PGA Championship at Whistling Straits.
"It's nice to be playing my way into form. I really want to try and play my way onto the team, but if for some reason I don't quite make it, as long as I give it my best shot and I'm playing well, Monty has three picks and I'm hoping that he will consider me."
It was late in May before Fisher had his first top 10 of the season and he might have expected to be far further adrift than he was.
"I suppose it is a case of Ryder Cup-itis, guys on the team that haven't played it before.
"I'm certainly one of those that just missed out a couple of years ago and I don't want to miss this year."
Among those five shots back in joint third are Padraig Harrington and Rory McIlroy.
Harrington is down at 17th in the table, but he too could burst to sixth by winning the title for the second time in four years.
McIlroy has no cup worries since winning in America and finishing third in The Open, but to win his national Open would be another huge feather in the 21-year-old's cap.
Still alive in the tournament, but only just, are US Open champion Graeme McDowell and Justin Rose.
They survived the cut right on the limit of level par. It was not quite the way they had wanted to celebrate their birthdays yesterday – McDowell 31, Rose 30 – but it was certainly better than making an early exit.